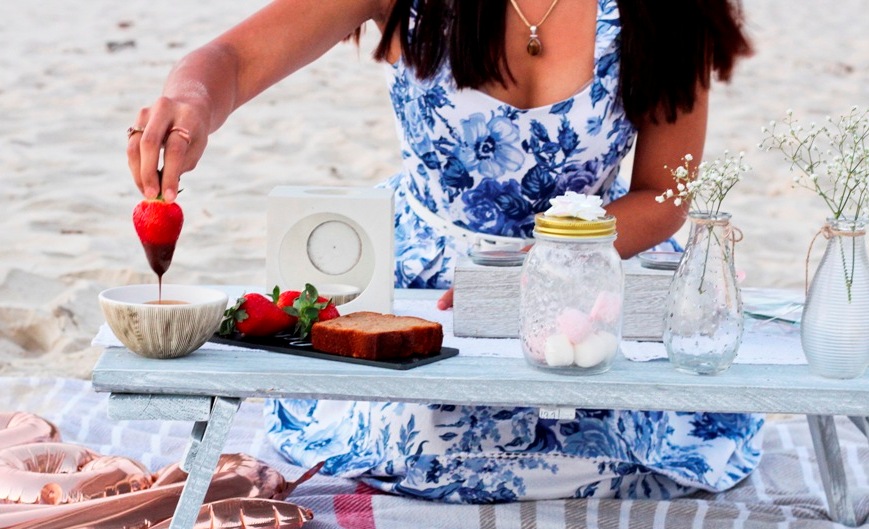 Desi Bruschetta
Crispy, full of flavour and easy to eat, Bruschetta is the perfect starter to any meal. This one has an Indian touch.
Ingredients
1 loaf baguette
15 cubes paneer
1 onion
1 tomato
1 tbsp garlic, chopped
2 tbsp coriander leaves, chopped
1 tsp dried oregano
As needed, salt
1 ½ tsp olive oil
1 tsp black pepper powder or chilli flakes
2 tbsp Mozzarella, shredded
Method
Pre-heat oven to 180 degree C. Meanwhile, soak the paneer in hot water to make it soft.

Cut the paneer in small cubes or shred it, deseed the tomatoes and cut it into cubes, finely chop onion, coriander leaves and garlic.

Drizzle olive oil on the chopped vegetables and mix well.

Slice the baguette and make sure it is at least ½ inch thick to hold the topping. You can either cut it in simple circles or fancy ovals.

Arrange the cut slices in a greased baking tray and spoon the paneer and chopped vegetables. Finish with a little shredded cheese on top.

Drizzle a little olive oil again and bake for up to 5 – 8 minutes, or until the tomatoes shrink and a nice aroma wafts.

Sprinkle coriander leaves and chilli flakes on top before serving for extra flavour.