Suriya and Jyothika, one of the most loved Kollywood couple have certainly set some serious happily-ever-after goals for the present generation. They are the most loved celebrity couple in South Indian film industry. Even before they got married fans were just waiting for the two to get together! 
The couple claim that their love story was nothing like a fairy tale but a rather slow blossoming affection. Suriya and Jyothika did their first movie Poovellam Kettupaar in 1999. This was Suriya's 5th film and Jyothika's first as a heroine. The movie was a blockbuster hit and the couple's chemistry was just so evident on the screen! Fans loved this combo and they made more movies together.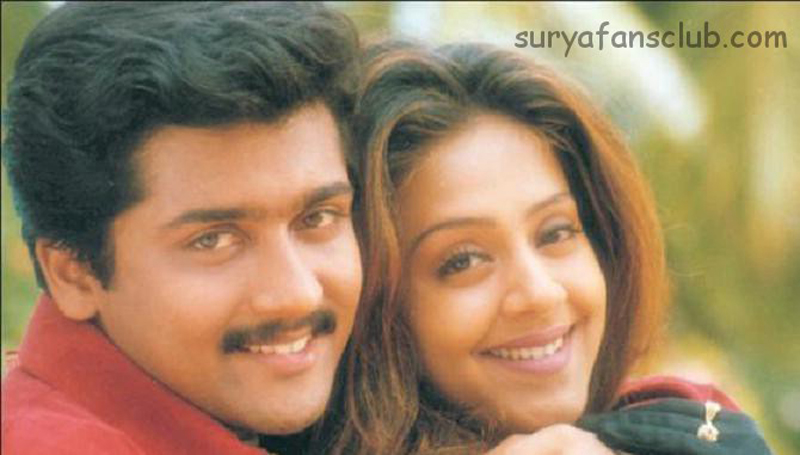 They went on to do 7 films together in total. Uyirile Kalanthadhu, Perazhagan, Maayavi, Kaakha Kaakha, June R, Sillunu Oru Kadhal. During the course of these films they developed friendship and affection for each other.
Gautam Menon's Kaakha Kaakha released in 2003 and the only thing that everybody was talking about was Suriya, Jyothika and their amazing chemistry. The movie set real relationship goals and fans went crazy recreating scenes from the movie. It was during this time that Suriya and Jo realized that what they shared was more than friendship.
And guess what they decided to do?! They decided not to talk to each other, after they found themselves getting closer everyday! Thank God that did not happen as soon the couple realized that they missed each other badly and that they are actually in love!
After quite a struggle convincing both the parents, the strong couple joined hands in marriage in 2006.
The last movie they did before they got married was Sillunu Oru Kadhal where Suriya and Jyothika played a married couple. The movie's release was timed with their wedding. Jyothika decided to take a break from acting after her marriage.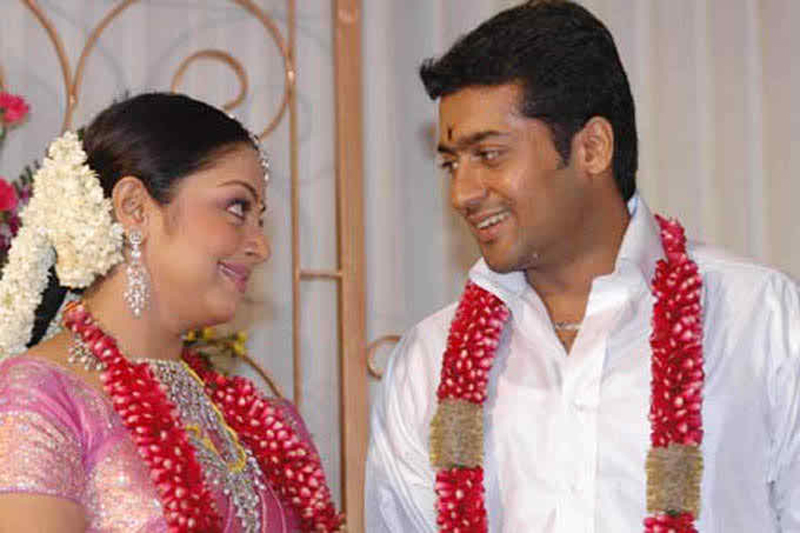 Then came their little bundle of joy in 2007 who they named Diya.
The beautiful family was then blessed with a baby boy (Dev) in 2010.
This is a picture of them celebrating Diwali at home.
Suriya is regularly spotted spending quality time with his kids. He has turned out to be a great father and role model!
The couple support each other unconditionally in both their personal and professional lives. Jyotika made her comeback to movies in 2015 with 36 Vayathinile. She had her entire family come along to support her for the release. Isn't this just what every woman wants? We are so happy Jyothika got everything right.
Also Read: Ajith & Shalini And Their Beautiful Love Story
She says her pillar of support is the love of her life and husband, Suriya. And if you ask Suriya he says, it is only because of Jyothika and a peaceful family he has gotten so far and so successful in life!
Wow. This is what we call a happily ever after! Fairy tales do exist in real and this pair is testimony to that!