5) Egg + Yoghurt: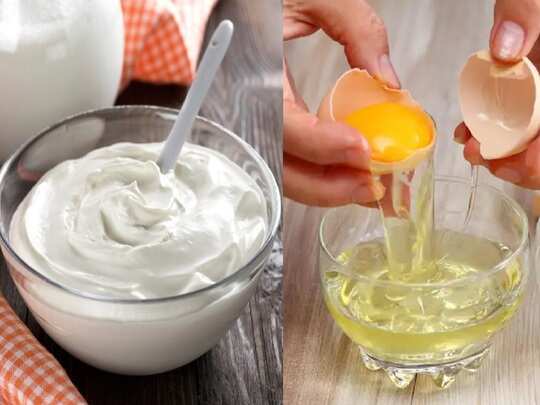 Dandruff is majorly caused because of dryness. Egg and Yoghurt act as nourishment and moisture for you hair, that can tackle dandruff.
Use 2 egg whites (oily hair)/ 2 egg yolks (dry hair)/ 1 whole egg (Normal hair)
Add these along with 2 tablespoons olive oil, 1 cup yoghurt and 1 tablespoon lemon juice.
Whisk these ingredients until you get a smooth mixture.
Apply this mask from hair roots to tips.
Let it sit for 20 minutes.
Ensure that you wash of your hair with cold water, with a mild shampoo.
Repeat this mask once a week for best results. Egg is also good for hair growth, so you can grow your hair and get rid of dandruff at the same time.