When it comes to healthy and glowing skin, we all have our own concerns. Especially when we look at kollywood stars like Nayanthara, Kajal Aggarwal, Samantha, and others, we wonder how their skin is always clean and glowing. There may be many skincare products on the market that we have tried on our faces and they have never worked, or we have followed an influencer and purchased a product that is not suitable for our skin type. We forget two things while doing all of this: diet and exercise play an important role in our lifestyle. Yes, all of the actresses have a lifestyle that they enjoy and adhere to on a regular basis. After all, self-love is everything, so we should start with ourselves. The basic needs must be met in order to develop and maintain self-love. When we stop comparing ourselves to others and start working on ourselves, the self-love begins. Are you doubtful where to begin? Here are a few of the actors' self-care secrets.
 Samantha
 Samantha has already won our hearts with her films, and she has shines brightly on social media by posting her daily workout videos, breakfast posts, and cute dog videos, which have gone viral. She recently posted a workout challenge video, which inspired her followers, who then completed the challenge and posted it on Instagram, tagging her. Samantha reposted all of their stories. Samantha doesn't just do workouts when it comes to physical fitness; she also does aerial yoga, animal flow, and dance. In terms of skincare, she uses collagen and has a microcurrent facial.
Trisha Kannan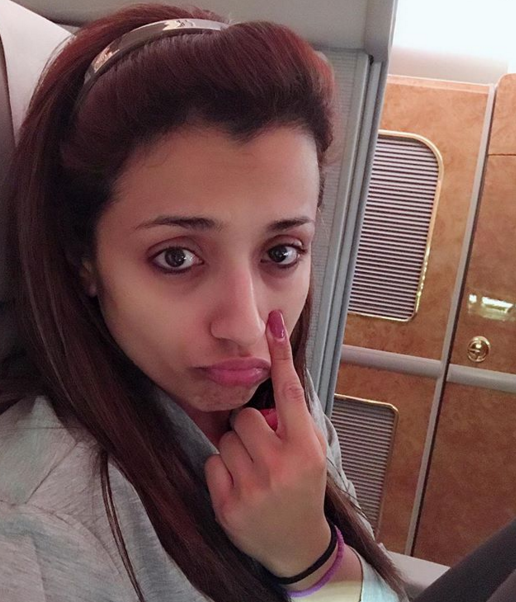 Trisha has always drew attention to her flawless skin. The beauty is ageing gracefully, with hardly a wrinkle to be seen on her face. She is on the other hand, is very strict about her diet, which helps her to stay healthy and fit all the time. She begins eating a more nutritious and healthy diet. Trisha practises yoga to keep her mind calm throughout the day, which is one of the best ways to stay fit. She also enjoys doing freehand exercises and cardio exercises. Work out on a regular basis and eat nutritious foods.
Kajal Aggarwal
 Aggarwal has been incorporating new workouts into her routine, alternating between Pilates, yoga, running, and weight training. Even when she is on vacation, she continues to follow her routine, at the very least stretching to improve her cardiovascular health. Aggarwal believes that a good, wholesome breakfast is essential for getting the day started on the right foot. Whether she's on vacation or preparing for a shoot day, she eats eggs, fruit, and a green smoothie..
Rakul Preet Singh
 Rakul Preet Singh attributes her supple skin to her unwavering self-esteem. "Your skin is a reflection of your soul," she says. The actress regularly works out in the gym or at home to keep her skin looking healthy and naturally flawless. The actress avoids foods that are highly processed, packaged, or high in sodium. Rakul Preet also emphasises the importance of moisturising and says that wearing sunscreen is critical for skin protection.
Nayanthara
 Nayanthara is your go-to star if you want to look perfect and natural all the time like actresses from the film industry. She not only rules the industry with her powerful onscreen roles, but she is also a beauty and fashion icon. Her skincare routine consists of cleansing, toning, and moisturising. Mascara is a must-have for her, and she adores thick brows. To complement her skin tone, the model opts for a glossy brown lipstick with a coral undertone. This is her standard signature style.