Photoshoots are always fun here at JFW. Right from endless meetings and discussions, to zeroing on an artist and conceptualising a plan, JFW's monthly photoshoots always involve fond memories and anecdotes to take home to. More than working with the artiste, we get to know them better and see a different, more fun side to them, something that is reserved for all the behind-the-scenes action. At JFW, it's all about women power and featuring women who blow our mind with their talent, humility, grace and ferocity. Wrapping up 2018, here's a look at all our cover girls!
January – Rakul Preet Singh
The theme was Bridal and we got Rakul Preet look gorgeous in a different take on traditional wear and jewellery. Sporting four different looks – Mehendi, Sangeeth, Wedding and Cocktail – Rakul channeled her inner-bride for this shoot and the pictures speak a thousand words!
Check out the pictures here.
And here's video and behind-the-scenes action:
February – JFW Golden Divas
In JFW, when we celebrate anything, it's always done in style. And we hosted our super fun JFW Golden Divas in January this year with several celebrities in attendance. And that lead to our February's cover, where we spread love and had these various celebs from different walks of life come together and celebrate one great night.
Check out some of the pictures from the event here.
Watch the first of many videos from that night here:
March – Aditi Balan
The 'Aruvi' girl really impressed us in 2017 and we simply had to shoot with this actress who has so many hidden talents. Right from her law degree to captaining her college football team, Aditi Balan is a bundle of surprise and super chill.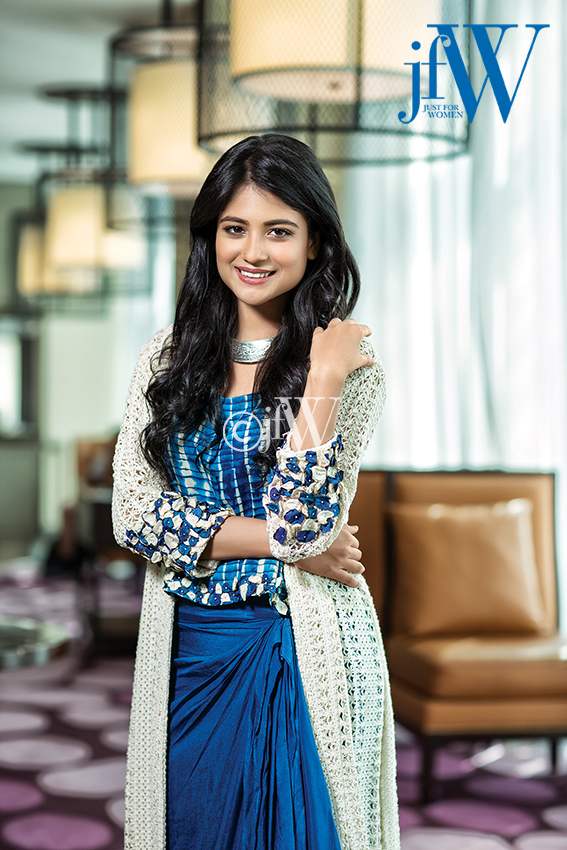 With the photoshoot with us, we saw a whole new side to Aditi. Quite sorted for her age, Aditi has several plans up her sleeves but acting wasn't one of it. But now, she's here to stay.
Check out the interview and pictures here.
And here's her fun video interview:
April – Rima Kallingal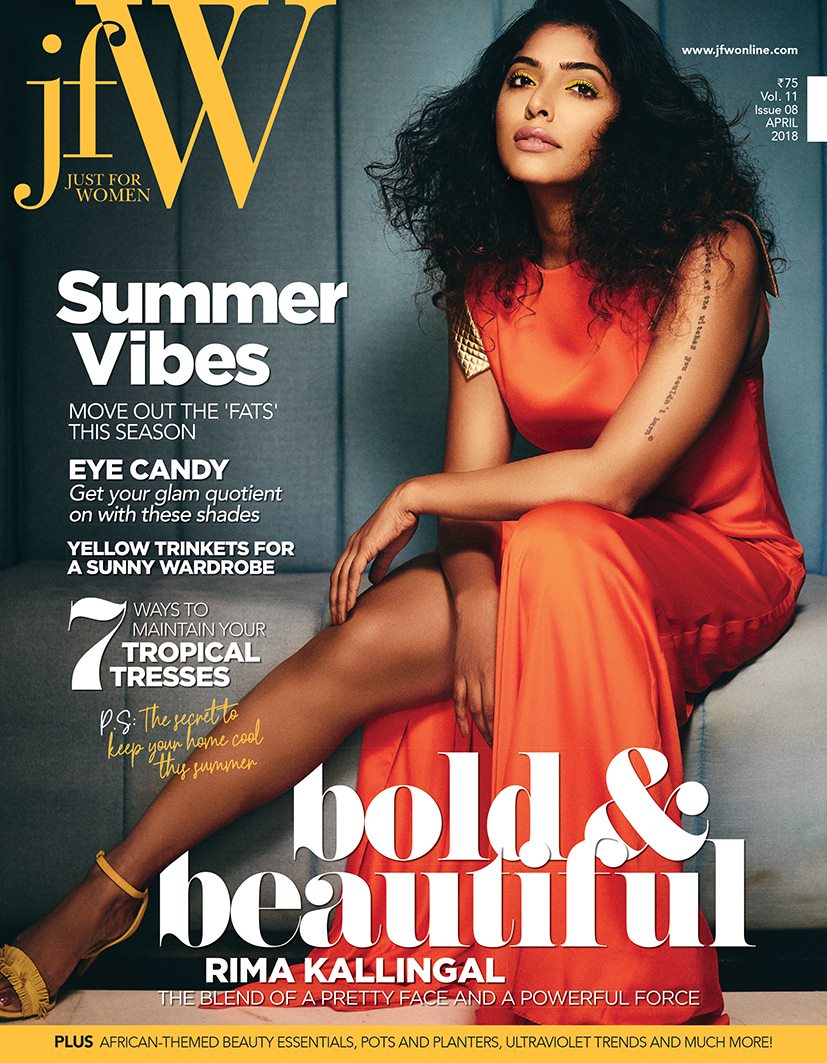 Malayalam actress and proud feminist Rima Kallingal is one of the few celebrities who spoke up about the abduction and sexual assault of a fellow actress in 2017. While many blamed the victim and ridiculed the Women in Cinema Collective, Rima was not someone to let it go and spoke up even when the whole world were against the women.
In an interview with us, we saw a side to Rima that was fearless, angry and in the mood to change society's mindsets. A headstrong woman, it took real guts for Rima to take a stand when personalities would rather keep quiet. And she did it all and continues to do so with grace.
Check out the interview and pictures here.
And watch the video interview here:
May – Sneha
We did a photoshoot with actress, mum and all-time favourite Sneha for the month of May, bearing in mind Mother's Day. We shot with her son Vihaan who was playful, just as little kids are, and it was a blast shoot with these two cuties.
Check out the interview and pictures here.
And here's fun rapid fire session with Sneha:
June – Nithya Menen
Actress Nithya Menen has starred in Tamil, Telugu, Malayalam, and Kannada films. And she will soon star in her first Hindi film. If that wasn't enough, she has an upcoming film that will only star her in what might be the most difficult role for her. But, she aces it like no other we're sure.
From shedding her girl-next-door image to sharing things that people don't know about her, Nithya showed us a different side to her in this photoshoot, giving us memories to remember for a long, long time.
Check out the interview and pictures here.
And here Nithya shows us how she channeled her fashionable side for the shoot: