July – Sania Mirza
When Sania Mirza announced her pregnancy in the most cutest way, the whole internet was floored. And this mommy is no ordinary mommy. A tennis star with the most sassiest of answers, we were super excited to plan a maternity shoot with this new mommy and what fun it was!
Flaunting that baby bump and giving us mommy goals, Sania kept things cool and gave us our most memorable shoot this year.
Check out the interview and pictures here.
And in the interview, she had the best response to her comeback on the court:
August – Andrea Jeremiah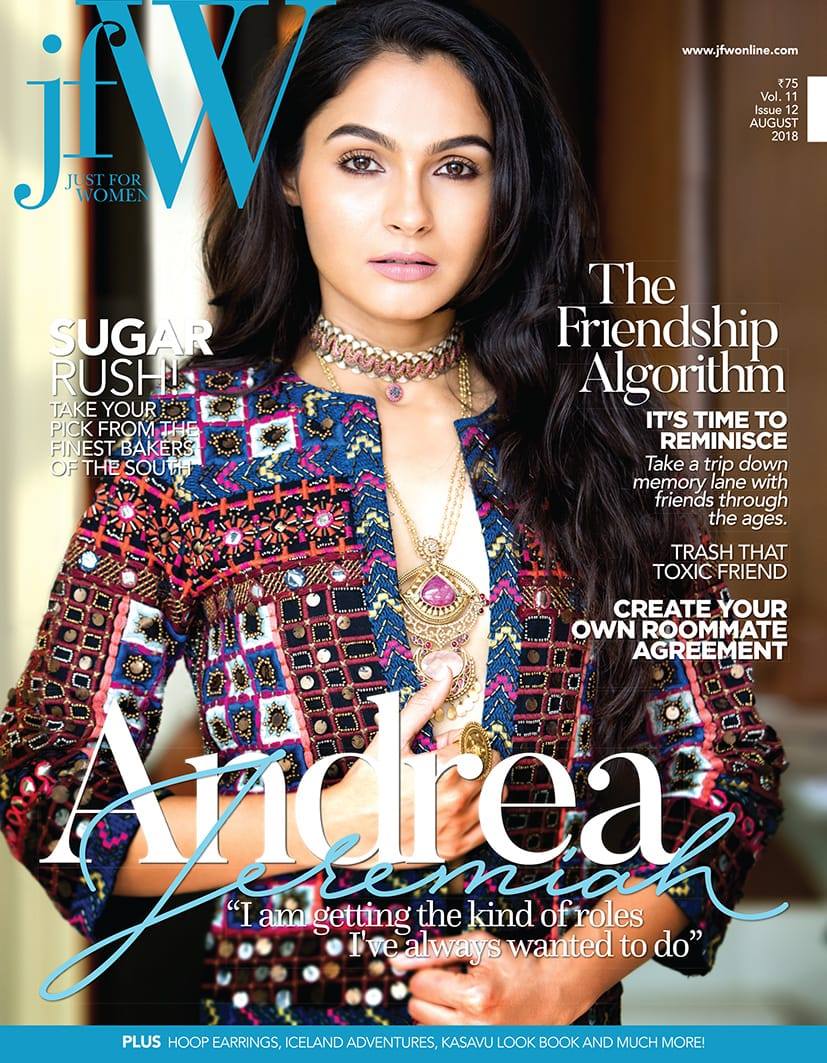 Andrea has it all. A string of hits, a kitty of good scripts, the looks, the fitness regime to complement it, adventurous travel escapades, a closet of shoes, the ability to call all the shots and a don't-care attitude for haters. In an exclusive interview with JFW, the actress shared how she made it to the sweet spot of cinema and the bright future ahead.
Check out the interview and pictures here.
Watch the fun interview here:
September – Simran
Actress Simran signed the biggest project this year – Petta – and there's a lot of excitement for it. Having ruled the industry in the 90s and early 2000s, we are so glad to see Simran in a role she looks so happy in.
Check out the pictures from the shoot here.
Watch the fun interview here:
October – Aishwarya Rajesh
Our October cover girl – Aishwarya Rajesh – is raring to go with nothing stopping her. With an impressive line-up of films this year and several more next year, it's evident that she has marked a clear space for her in the Film Industry through sheer talent. And what's more? She's really, really humble about it.
Check out the interview and pictures here.
Here she answers our rapid fire questions:
November – Chinmayi Sripada
The topic took the world by storm, brought people to their knees and created nothing short of a revolution. The #MeTooIndia movement spiraled till it engulfed all corners of the nation, dividing it into two –  the believers and non-believers. Whether one is acknowledging the voice or not, for some there is joy in knowing it has at the least sparked a conversation. In Chinmayi's case, all it took was a tweet. A resounding distress signal that led to plenty of brickbats and applause. With a calm demeanor and a can-do attitude, Chinmayi answered it all albeit with wisdom that stems from being scrutinized constantly.
Read the full interview and pictures here.
Watch her tell her side of the story and the #MeToo campaign in detail:
December – Pooja Kumar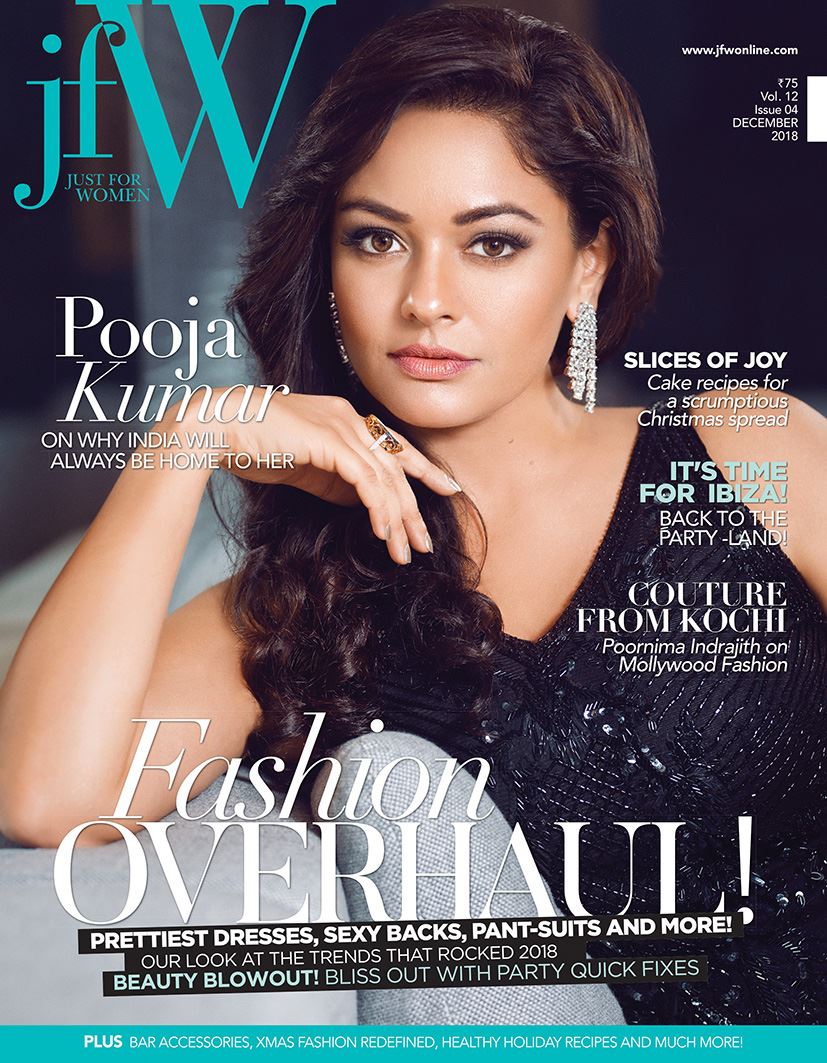 There's a certain twinkle in her eyes when she walks towards you, a warm smile, coming across as someone who is full of confidence and sure of herself – that's Pooja Kumar for you. Acting isn't new to her, considering it's something she's been doing since the early 2000s. Getting recognised, however, took a while. Call it an unconventional debut, Pooja was in her 30s when she entered the South Indian film industry again. Having starred in big projects such as Vishwaroopam, Pooja Kumar has a lot going for her and shares what it's like shuttling between two continents ever so often.
Check out the full interview and pictures here.
Watch her show her fun side for the rapid fire questions: