Ambur Star Biryani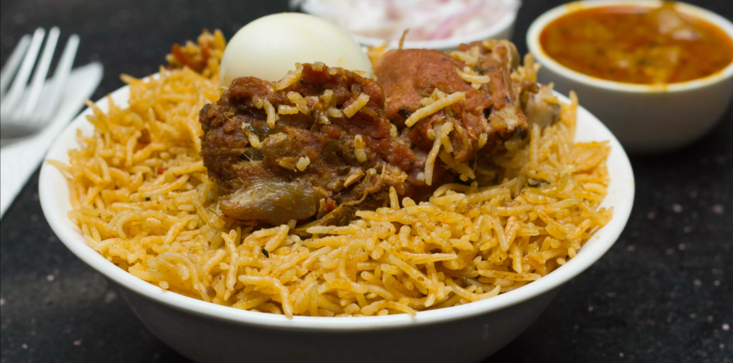 Upon entering any of the Ambur Star Biryani restaurants, the aroma of succulent meat pieces being cooked in masala and small-sized rice greets you and immediately entices your tastebuds. Upon ordering, the plate of biryani might not be as orange as you'd expect, but that's the beauty of it – no add-ons, just authentic biryani from South India. People who aren't too fond of spicy food will particularly like this biryani as the masala isn't so overpowering but isn't absent either. Try the mutton biryani with a plate of chicken 65 on the side and enjoy the experience.
Charminar Biryani Centre
The best part of Chennai are the little nooks and crannies in the city that are home to popular and unassuming biryani joints. Charminar Biryani Centre in Royapettah is one such place. There are no tables to sit or someone to personally come and attended to you, but that's the whole experience that comes with tasting the delicious biryani. It's affordable with a great portion of rice, meat and an egg, along with raita and the brinjal masala. Caramelized onions makes this biryani more sumptuous, a perfect meal for lunch or if you're not in the mood to stand and eat, you can parcel it and enjoy the same at the comforts of your home or office.