We have all heard the phrase 'Love is in the air'! But, for a few actors in Kollywood, Love has been on-set. It is not often you find your perfect match at your workplace, even rare to find them on a movie set. But, for these 6 couples, the case is likely. These are the everyday stars that we see on-screen in our favourite movies. Are you curious to know how they fell in love? Read on to find out!
1.Suriya and Jyotika: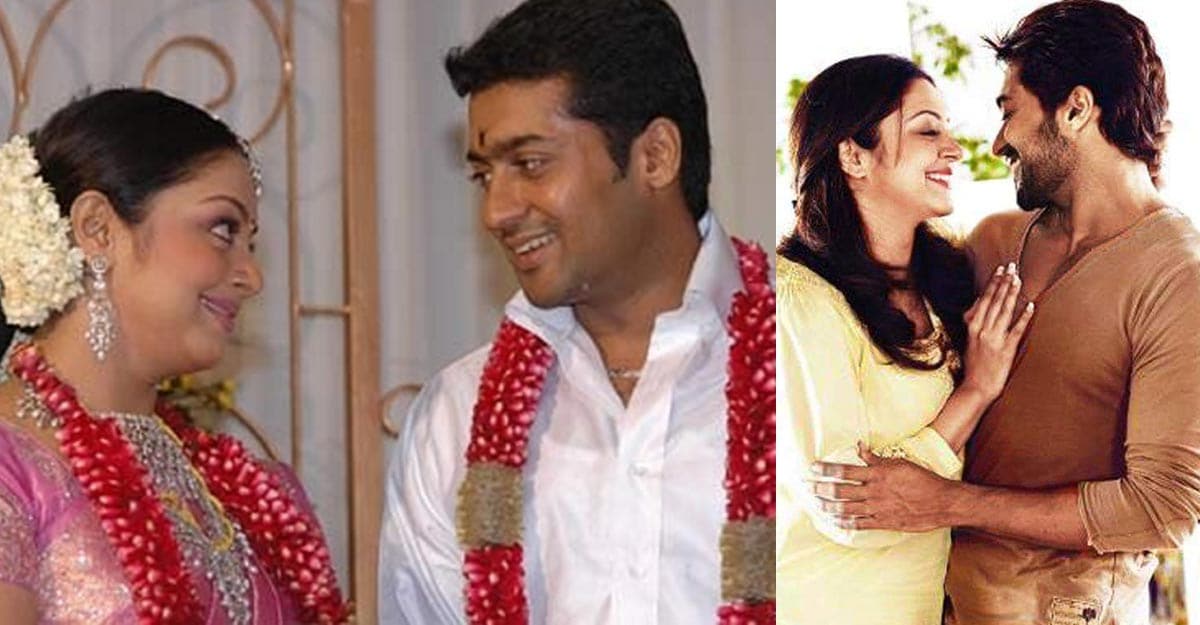 Now, we all know the fairytale love story between Suriya and Jyotika. The couple who tied the knot in 2006, had co-starred in 7 Tamil films until then. There were rumours that the two were dating in 2005, and that they fell in love while shooting for one of their 7 films. The catch however was that, Suriya was a Tamil Hindu and Jyotika was a Punjabi Muslim. They waited a long while for Suriya's father Sivakumar to give his approval for the wedding. Finally, the couple tied the knot with a dream wedding, and now they live happily with two children, Dev and Diya.
2. Ajith and Shalini:
Ajith and Shalini did only one film together, Saran's Amarkalam. Shalini was a child artist, who has a booming career for a short period of time. The two came together for the film in 1999, where Ajith fell in love with Shalini on-set. According to reports, Ajith Kumar's friend Ramesh Khanna had advised Ajith against marrying a cinema star. However, as Ajith was deeply and madly in love with Shalini, he proposed marriage. The couple then tied the knot in 2000. They have two children, Anoushka and Advaik.
3. Sneha and Prasanna: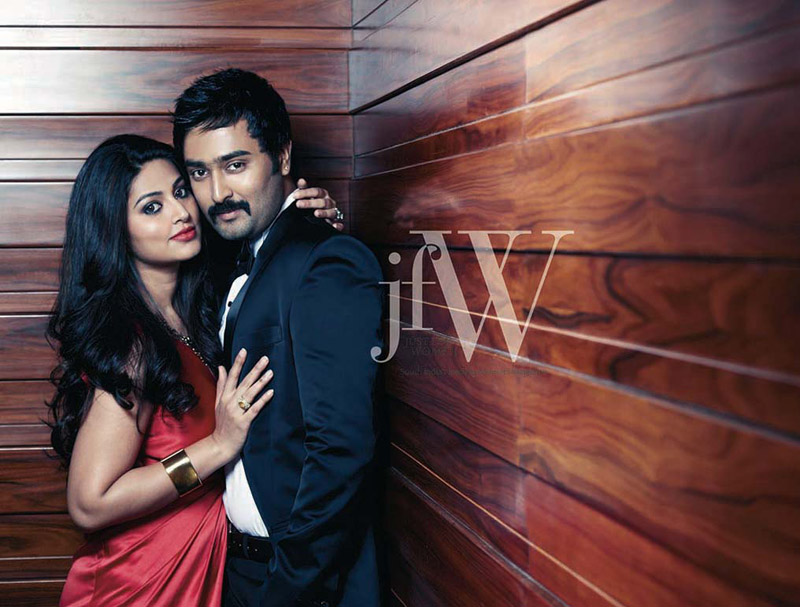 Sneha started her film career in 2000, while Prasanna started his in 2002. However, their paths never crossed until 2009. In 2009, they met on the set of Achamundu Achamundu, directed by Arun Vaidyanathan. That movie was something special for them, as the actors fell in love with each other. They were then spotted together in oublic, even at Press Shows, and the rumours started making rounds. Initially, the couple denied the rumours. Eventually, Prasanna announced,  "Yes… Sneha and I decided to marry soon with the blessings of our parents." They got married on 11 May 2012 in Chennai. They now have 2 children, Vihaan and Adhyantaa.
4. Arya and Sayyeshaa: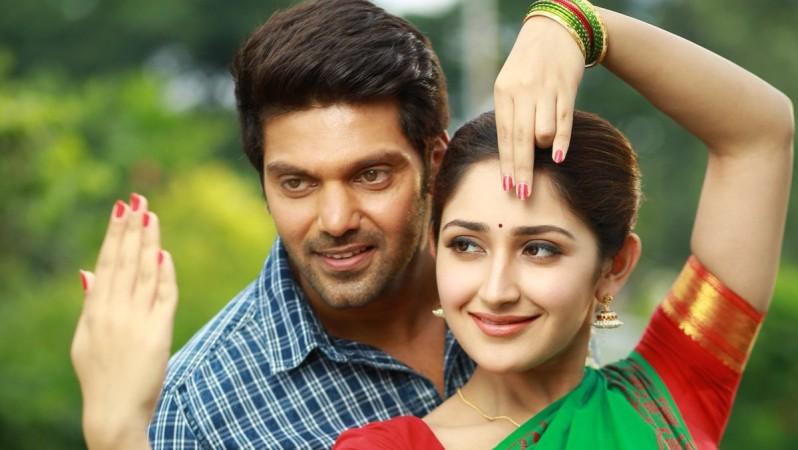 Sayyeshaa Saigal is the grand niece of Saira Banu and Dilip Kumar. She entered the film industry with a Hindi film in 2015. She then did a Telugu film, before coming to Kollywood. She has done 5 Tamil movies so far, out of which 1 turned to change her life. She met Arya, on the sets of Ghajinikanth in 2018. Now, that film was not a blockbuster hit, but their love blossomed from the sets of the film. The couple got engaged in February 2019, and immediately tied the knot in March 2019. They were blessed with a daughter in 2021, after Arya's Sarpattai Parambarai was released.
5. Nayanthara and Vignesh Shivan:
This couple has become the recent #couplegoals of Tamil Cinema. Their story is well know, but lovely to hear, time and again. They met on the sets of Naanum Rowdy Dhaan in 2015. The director fell in love with the star, and eventually the feelings were mutual. The couple did not wait to announce their relationship to the world. They have been in a relationship for almost 6 years. And recently, the couple also tied the knot at a grand ceremony in Chennai. Now, the two are having the best kind of work-life balance as they are focusing on their careers as well as going on trips together.