Survivor is a new Tamil language reality T.V. show which is adapted from the American television series Survivor which is running for over 20 years now. The Tamil version is said to follow the same concept where the participants will have to inhabit the deep forests of Amazon in Africa and compete against one another to win the grand cash prize of Rs.1Cr.  Also, the participants will be given certain difficult tasks to gain their basic survival needs. The contestants will have to perform both group and individual tasks with the latter coming up in the upcoming episodes.
This new show is being telecasted on Zee Tamil with its pilot episode launched yesterday and is likely to be broadcasted every day from then at 9:30-10:30 pm. The show has gained much traction for its concept and collective faces being associated with the program. It marking the debut entry of  Arjun Sarja – Tamil actor as a host in a small screen reality TV  show who is known for his extreme fitness and action sequences in movies along with 16 contestants.
Here's the list of contestants participating in this year's pilot season:
Nandha Durairaj:
Nandha is a Tamil actor who made his debut in Mounam Pesiyadhe and has acted ins several movies ever since. He was widely appreciated for his villainous role in Eeram. He was last seen in Paramapadham Vilayatatu with Trisha earlier this year. His upcoming movie is yet to be titled with Atharvaa.
Vikranth:
Vikrant is a Tamil language actor who has appeared in several movies as lead or in strong supporting roles. He is also a good cricketer who has scored pretty great scores in the Celebrity cricket league. He was last seen in Vennila Kabaddi Kuzhu 2 and Bakrid which were released in 2019.
Vijayalakshmi:
Vijalakashmi is an Indian actor from the Tamil film industry. She is the daughter of the famous movie director Agathian. She made her bang on entry with Venkat Prabhu's Chennai-600028 and has acted in a wide range of roles ever since. She was even a wildcard contestant in Bigg Boss season 2 and was last seen in a timid and brave role in the movie Kasada Thapara. She was greatly lauded for her performance.
Lucky Naryanan:
Lucky is an Indian actor who has been seen in several supporting roles in a series of Tamil films and series. He was last seen doing a role in Mr. Local's move back in 2019.
Besant Ravi:
Ravi is an Indian actor and stunt choreographer who has acted in several antagonistic supporting roles in Tamil language movies.
V J Parvathy:
Parvathy is a radio jockey turned journalist and now an actor. She was last seen in Cook with Comali season  2 which gained her the most popularity and is also said to make her debut on the big screen in a movie Sivakumarin Sabadham featuring Hip Hop Tamizha on the lead.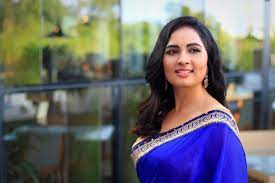 Srusti Dange:
Srusti is an Indian actor who has acted in Tamil, Telugu, and Malayalam movies. She was last seen in Chakra and her upcoming movie is Kattil which is to be released soon.
Umapathy Ramaiah:
Umapathy is a Tamil language actor who is also the son of the famous comedian and actor Thambi Ramaiah. He was last seen in a 2019 movie Thirumanam and has movies Devadas and Thanne Vandi in his pipeline.
Lakshmi Priyaa Chandramouli:
Lakshmi is an Indian actor who predominantly works in Tamil and Malayalam movies. She gained huge popularity for her performance in the short film Lakshmi and Karnan. She was last seen in the Malayalam movie Cold Case.
Gayatri Reddy:
Gayatri is a model turned actor. She was also one of the finalists of Miss India 2016 and is also known for practicing MMA.
Saran Sakthi:
Saran is a young artist who has acted in several Tamil movies since his debut as a child artist in the movie Kadal. He made his debut as lead through the movie Sathya and gained much traction after his powerful performance in Vada Chennai as Aishwarya Rajesh's brother.
Indraja Shankar:
Indraja is a young actor who is the daughter of the comedian Robo Shankar. She made her debut in Vijay's movie Bigil and was last seen in Pagal – a Telugu movie.
There are several new faces from a wide range of fields in the Tamil film industry as contestants such as Amjath Khan, Lady Gash, Aishwarya, and Ram C.
This show is believed to spike the TRP ratings due to its originality and strong tasks. Let's wait and watch its magic on screen every night.