Must Do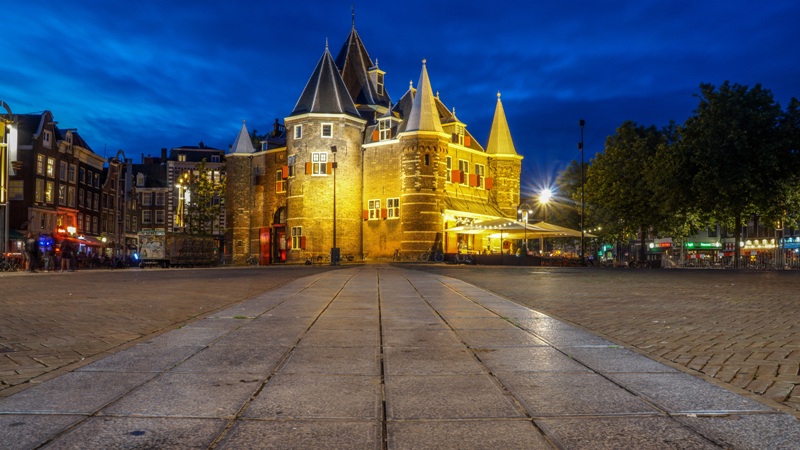 Hit the beach!
Kijkduin is the best option for those who are seeking some 'me' time. As the wonderful waves touch your feet, the feeling of being one with nature is priceless.  A romantic place to choose for a calm, enchanting evening with your loved one. Do not forget to take along your iPod loaded with some lovely melodies to add the right mood.
Scheveningen beach is for the fun lovers; it will be the right place as it will treat one to some fun activities like swimming, a ride on the horse, with some sunbathing as well. The Westduin park between the access point 104 and 105 is categorized as the nude beach section here. If you are up for it, go for it!
The Kurhaus
Located right at the center of the Scheveningen district, The Kurhaus dates back to the 17th  century. A concert hall then, it has now been renovated to a hotel. Make sure you play a game at the casino; after all, it is definitely a conspicuous architectural landmark worth a photograph too. A selfie with the Kurhaus as the background is a must do!
Grab that popcorn
Head to the Omniversum to enjoy the only Dutch IMAX Dome Theatre experience.  Not available anywhere else in the whole of The Netherlands, this movie watching experience will be a 'one of a kind' in your life.
Shop and splurge
 Indulge in some street shopping at 'Plaats', located right next to the Gevangenpoort. It is a shopper's haven, as you get easy access to the best of fashion brands and the best of the make-up and accessories here. What if you cannot make a trip to Paris?  Splurge on all the luxury goods you can think of, straight from Paris at the 'De Passage', a well-spread shopping arcade located at the Spuistraat.
Hog-it-all at The Hague
Bloem Cafe
Being a tourist, do not miss out on a chance to savour some authentic 'Dutch' sandwiches here. The attractive furniture and the well- gardened flowers invite every passerby for a bite. If in a mood for yummy smoothies, do not hesitate to dive in and try out their different flavours.
Los Ombrellas
Dining at the Los Ombrellas is an astute option for all those who have a passion for sea food. With a beautiful canal flowing by the side, one is sure to enjoy the a here, housed at one of the charming districts of The Hague.