Prithviraj was one of the cutest chocolate boys in the industry during his initial days into films. However, he went on to reinvent himself not only with his looks but also with the different roles he portrayed. Here's a list of some of the most versatile roles and movies of Prithviraj.
Mozhi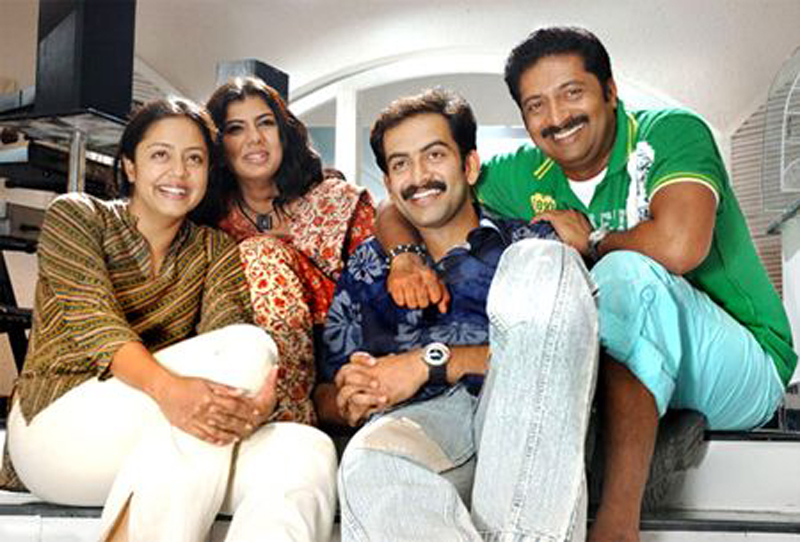 One of the most heart-warming musical films of the Tamil film industry! It is such a feel good movie. This beautiful love story had Prithviraj deliver an emotion packed performance where he yearns for the love of his deaf and mute neighbour. His comic sense and emotional dialogue delivery definitely made it a complete family entertainer.
Anarkali
A rather strong love story which portrayed the fact that no fate can overpower love! Prithviraj portrayed the role of a navy officer who falls in love with a teenager. Despite of being accompanied by a bunch of talented co-stars, Prithviraj had made quite an impact in the minds of his audience with his charming and obvious performance. The lovers' act of waiting for each other despite the struggle unveiled the strong minded youth of this generation.
Satham Podathey
This film is a 2007 psychological thriller, which reveals the sour story of a newly married young woman, who finds happiness in her new found love after her divorce from her former alcoholic husband. This film which is suggested to be an inspiration from a real life incident has Padmapriya, Nitin and Prithviraj play the lead role. The talented actors' performance in the film was appreciated for its subtle and clear presence.
Ivide
This Malayalam film showcased Prithviraj in a rather different light. The film which had mixed reviews from the critics gained some appreciation for Prithviraj for his out-of –league performance. His stylish presence and interesting outlook was a definite asset to the film. Although the film did not do very well in the box office, it received quite some appreciation for its new attempt towards a cop story.
Pavada
On contrast to the film above, this film had Prithviraj play the role of a shabby drunkard in his native lungi-shirt outlook. This film which focuses on the mother-son relationship had a rather strong and unique approach. Prithviraj handled this intricate role of a son who had lost his mother due to some unforgivable social flaws with such perfection.
Urumi
This multi-starrer had the handsome hunk play the role of a warrior. The historical film had not only been known for its powerful stars and strong storyline but also for its budget which made it the second most expensive film in Mollywood. Also, this film marked the debut of the star as a producer.
Kaaviya Thalaivan
The film which portrayed Prithviraj in a negative shade was a bang on decision as he was critically acclaimed for his performance in the film. The envy and negativity which flashed through his eyes proved to us that no one else could have essayed this role in a better manner. His popularity as a hero was an added advantage to the film as it took the audience aback when they saw him drenched in the pool of jealousy.
Also Read: 7 Movies That Every Mohanlal Fan Is Proud Of