Mohanlal is a complete actor and a tremendous performer! He has acted in more than 320 films in his career spanning 3 decades. He has established himself as one of the most versatile actors, the Malayalam cine industry has found! He still remains the most popular face of Malayalam cinema. We pick 7 of our favorites to pay tribute to the most humble human being, Mohanlal. 
DRISHYAM
This blockbuster movie had us at the edge of our seats till the last scene! This is a movie which we pick as one of our recent favorites. This film was remade in Tamil and Hindi, but none of them portrayed the character as wonderfully as Mohanlal did.
THANMATHRA
Mohanlal gave one of his finest performances of his career with this film. He made most of us cry with his portrayal of a person who suffers from Alzheimer's disease. He won many awards for this critically acclaimed film including the Kerala State Film Awards.
CHITHRAM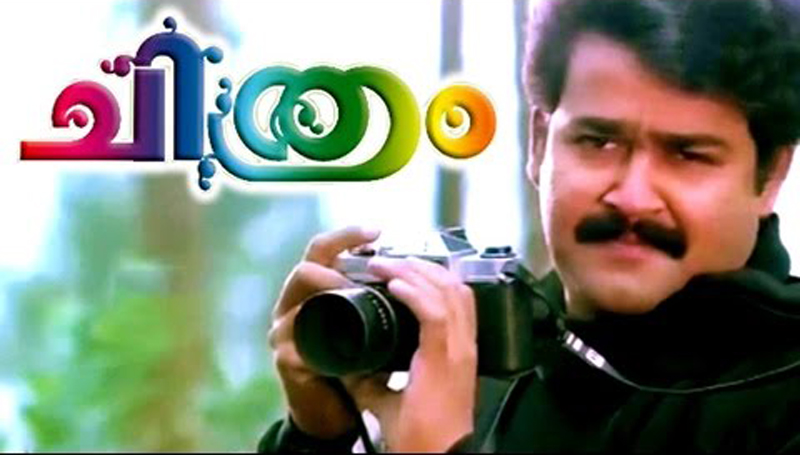 This is the longest running film in Malayalam film history. This comedy drama directed by Priyadarsan had Mohanlal play a con man who wants to earn money for his child. It is one of our favorite movies of Mohanlal!
NARASIMHAM
One of the most loved movies of Mohanlal, this movie was an instant hit. The dialogue 'Nee Po Monne Dinesha' became so famous that it still used in a colloquial language. Mohanlal played the character of a man who was wrongly convicted of murder, serves his term to comes out of prison and confronts his enemies.
KILUKKAM
A laugh riot, Kilukkam had Revathy starring opposite Mohanlal. The duo make one of the best on-screen pair in Indian cinema. Revathy played a mentally retarded patient who arrives in Ooty and Mohanlal as a tourist guide who tries to get rid of her. The film saw huge commercial success and went on to run for 300 days in theaters.
KIREEDAM
Mohanlal won the National Award for his portrayal of a 'young man's agony and pain marvelously and in unique style.' Mohanlal's dreams of becoming a police officer but society's type cast individuals force him to become a criminal under the law. This powerful movie is one of the best of Mohalal's performances.
BHARATHAM
Another National award winning movie, this is a musical drama and a modern day interpretation of Ramayana. Mohanlal plays a carnatic singer in this family drama. This critically acclaimed film is about how a man hides his grief for the welfare of his family. A masterpiece, this film is also one of Mohanlal's best.