The world has stopped and turned back to look at the 94th Academy Awards after the exchange of heat between the comedian Chris Rock and actor Will Smith. The incident has shaken the internet and has also divided netizens. While one batch of social media users are making memes out of the incident, another has been strongly voicing their opinions about the happening. A lot of opinionated people are also divided in their opinion. While one group strongly believes that what Smith did was required to end body shaming and bullying, another group strongly advocates against it. Both groups however have condemned the 'Joke' made by Chris Rock. 
For the unversed, Chris Rock made a joke about baldness involving Jada Pinkett Smith, and it was highly insensitive because she suffers from a medical condition called Alopecia Areata, which results in rapid hair loss. While this was completely uncalled for, this is not the first time Rock made such a joke. At the Oscars of 2016, Rock pulled Jada Pinkett's leg, unwantedly and unasked for. This joke was even more insensitive and unwarranted.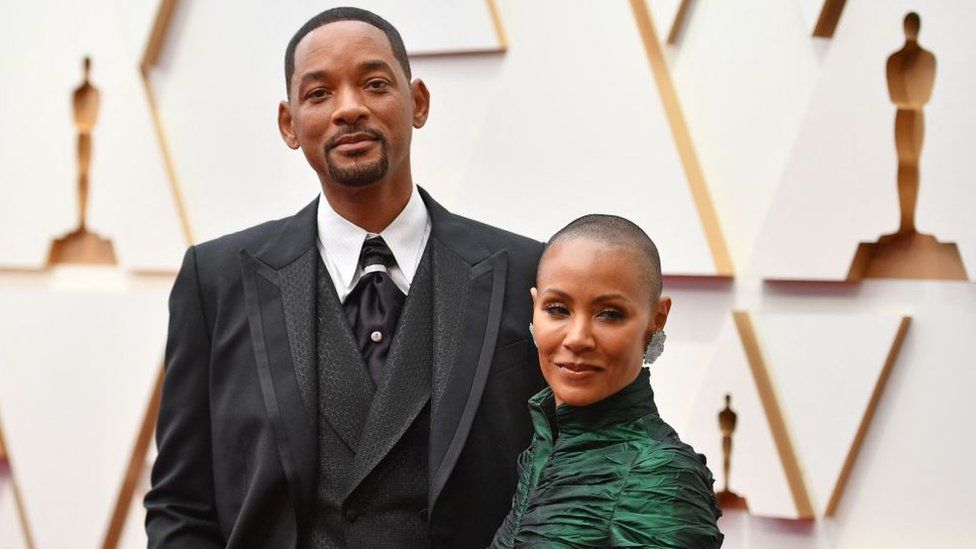 Jada reacted to the joke with a visible facial expression of disapproval. However, in some videos, Will Smith is seen laughing at the joke, and then climbing the stage and slapping Rock, only after seeing Jada's irritated reaction to the comment. A few moments after this incident, Will Smith won the Oscar for Best Actor, and he apologized to the Academy and his fellow nominees. He further added that he was forced to do what he did to Rock because of love. 
View this post on Instagram
It has to be first mentioned that Chris Rock's joke was unnecessary. A good comedian can make a comedy without offending anyone or being insensitive. If Chris Rock fails at that, he fails at being a good comedian. The fact that Rock had to keep targeting Jada, and also had to bring up her medical condition, is something uncalled for. That is not the way comedy should be defined any day, and Smith yelling at him to keep his wife out of his jokes is completely expected and justified.
Now, many on the Internet have said that Will Smith's assault was wanted and justified to put an end to bullying and body shaming. However, the question is, "Is assault an answer to social problems like body-shaming?" It is generally believed that assault cannot be justified for any reason, other than self-defense. But, the audience here has justified it because of what Chris Rock has said. At this point, we have to look at the problem from a different angle. 
The joke was made on Jada Pinkett Smith, who showed her disapproval through her expression. She is equally capable of telling Chris to keep her out of his jokes and calling him out for his insensitivity. Some strongly believe that the fact that Will Smith had to react to protect his wife somewhat outlines the borders of patriarchy and male dominance. Many have questioned, "Why should Will fight a battle for Jada, that she is very much capable of fighting herself?"
However, on the other hand, some have asked where the line blurs between chivalry and toxic masculinity? What Will did for his wife, i.e., standing up for his partner, is something generally considered chivalrous. If Will avoided the physical manhandling of Rock, the issue would not even have become this big. So maybe, this was just a case of care and love, confused for male dominance and toxicity. It is to be noted that Will Smith has now issued a public apology, saying sorry for his actions towards Chris Rock. Meanwhile, Rock also decided not to press charges against Smith, maybe because he realized that he crossed a line too. 
Another thing that we have to realize is the attitude of women to just accept things rather than fight back. Over the years, women are generally taught to stay out of trouble, rather than pick up a fight, even if they are in the right. The fact that Jada did not even ask Chris Rock to shut up, was quite surprising. But that was maybe because women are always asked to adjust and compromise, instead of starting a conflict. So, this incident indicates that women should be taught to fight their own battles. 
With this being said, what Chris Rock said was also not acceptable at all. It was uncalled for, and some action needs to be taken for a public insensitive comment like his. Similarly, this incident has overtaken other great things about the Oscars 2022. Ariana DeBose became the first openly queer woman of color to win an Oscar. Troy Kotsur is the first deaf man to win an acting Oscar. Wins like these are completely forgotten because of one viral incident on Live Television. This Oscar was much more than this incident, and that should not be forgotten.