Mangrove forest
Bintan Mangrove is located on theSebong River. The roots of the mangrove forest hold the soil firmly to the water bed, preventing soil erosion and safeguarding the coasts of Bintan. For an extraordinary experience, sign up for the night tour of the mangrove forest whereas darkness falls, you will see the enticing glow of thousands of dancing fireflies. You feel like you are in some sort of fairyland!
Nestled on the Sebong River are some good options for fresh seafood. Dine in on one of the rivers facing restaurants where they serve freshly caught seafood of the day.
Trikora Beach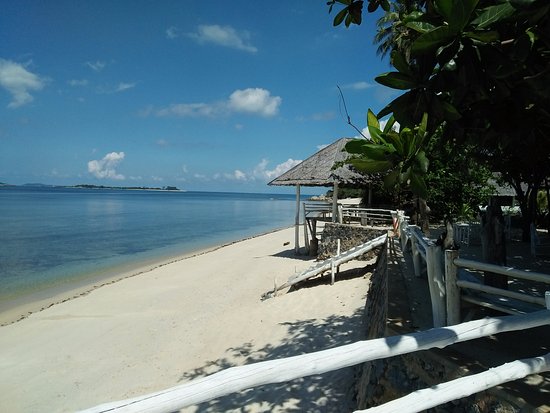 Located east of Bintan Island is Trikora Beach with its white beaches, scattered with huge boulders that make a pretty picture. With many resorts in the vicinity, this part of Bintan is popular with locals as well as tourists coming from Singapore and Malaysia. You will see rows of houses on boats, under which fishermen hang out their nets to catch fish. Many small wooden huts can be found on the beach, which you can rent from locals to spend the day in and the clear waters here make this part of Bintanpopular for snorkelling.
Eating out in Bintan
Bintan is has a reputation of being a culinary destination. My stay there was too short to try out various places but I would recommend that you try a meal at Pujasera Food Centre, a short drive from the ferry terminal and the Kelong Seafood Restaurant and Floating bar where you can catch a view of the sunset!
Getting to Bintan from Singapore
Ferry services to Bintan are available at the Singapore ferry terminal located at Tanah Mirah. Indonesian visa is on arrival at Bintan but do check out the process before you embark on the trip. Remember to carry a valid multiple entry Singapore visa if you intend to get back to Singapore!