Endowed with sparkling waterfalls, natural rock formations, myriad hot springs, world's deepest marble gorge, and East Asia's highest mountain, Taiwan is a picturesque island state.A seamless blend of tradition and modernity is discernible in this island.

Equipped with world-class infrastructure and state-of-the-art transport facilities, Taipei, the capital makes an ideal hub for visitors who want to travel to the surrounding weekend getaways, coastal towns and other myriad tourist attractions across the length and breadth of the country. Bustling cities like Taipei and Taichung are in the forefront of the technological and consumer development sweeping the country. In a short time, Taipei has gone electronic, hi-tech, and is gung-ho for the technocrat and super-growth oriented.
Taipei 101

The soaring Taipei 101, named for the number of floors it holds, affords a panoramic view of the glitzy high rises and belts of humped woodland all sprawled in the Taipei Basin. Taipei 101 is a testimony of Taiwan's financial power. The 101 floors and 509 meters tall building actually held the record for tallest building in the world till Burj Khalifa in Dubai relegated it to the second place. First five floors are dotted with swanky malls with global designer brand stores while the observatory on the 89th floor offers a breathtaking view of the city. The lift that covers a distance of 89 floors in a minute is hailed as a modern marvel. Currently, it is the world's tallest green building. The elevator can take people up at an amazing speed of 40 seconds up to the observation deck on the 89th floor. Equally fascinating is the mammoth gold-colored iron wind damper sphere, the largest in the world which keeps the tower stable through typhoons and earthquakes.
National Palace Museum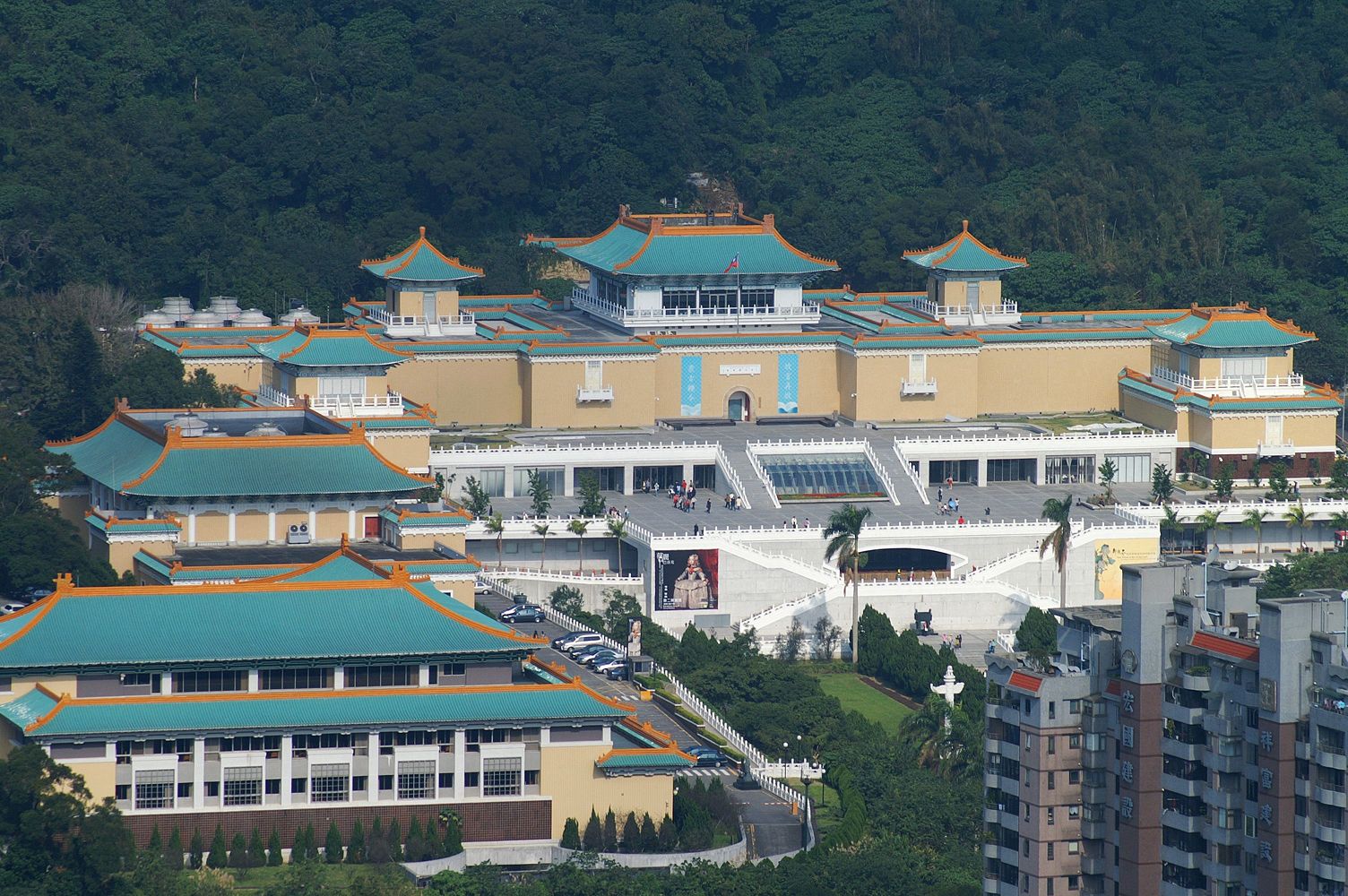 With its breathtaking collection of 6,53,597 objects including bronzes, porcelain, ceramics, curious, Chinese calligraphy, jades, paintings, books, documents, it is Taipei's sightseeing highlight and rated as one of the world's top-four museums. The piece de resistance is the Chinese cabbage from the Ch'ing Dynasty, carved of white and green jade, with grasshoppers hidden among its leaves. There are delicate blue-and-white Ming porcelain vases, millennia-old bronzes, ivory wrist rests and a hand-sculpted olive kernel which portrays a miniature boat, complete with exquisite awning, passengers, and rigging.