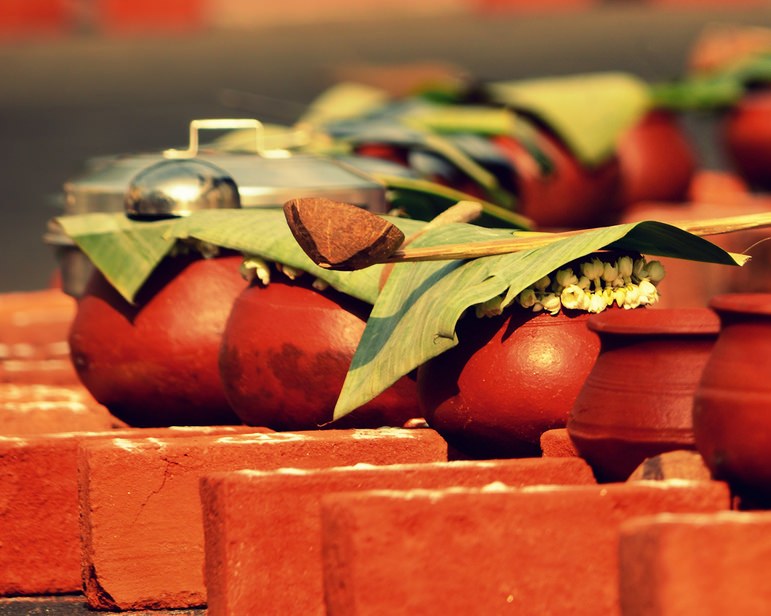 7 KAAI KOOTU (7 vegetable curry)
Ingredients
2 tbsp Oil
½ tsp Mustard
½ tsp Cumin seeds
3 Dry chillies
1 Onion
1 Tomato
5 Green chillies
1 twig Curry leaf
1 Raw banana
2 Brinjal
100 gm Cluster beans
2 Drumstick
2 Potato
150 gm Snake gourd
150 gm White pumpkin
¼ kg Spilt moong dal
¼ tsp Turmeric powder
2 tbsp curry powder
½ cup Grated coconut
Salt to taste
Method
Clean and cut all the vegetables. Slice the onion and tomato.
Make a paste of coconut, green chilli and cumin. Boil the split moong dal.
Boil all the vegetables with onion, tomato, green chilli and turmeric till it gets cooked. Add ground coconut paste and mix well cook for 2 to 3 minutes. Then add boiled dal and salt. Mix well.
Heat oil, add mustard, cumin, red chilli and curry leaf, allow splitting. Add to the boiling gravy. Cook well for 2 minutes. Check the seasoning and serve hot.