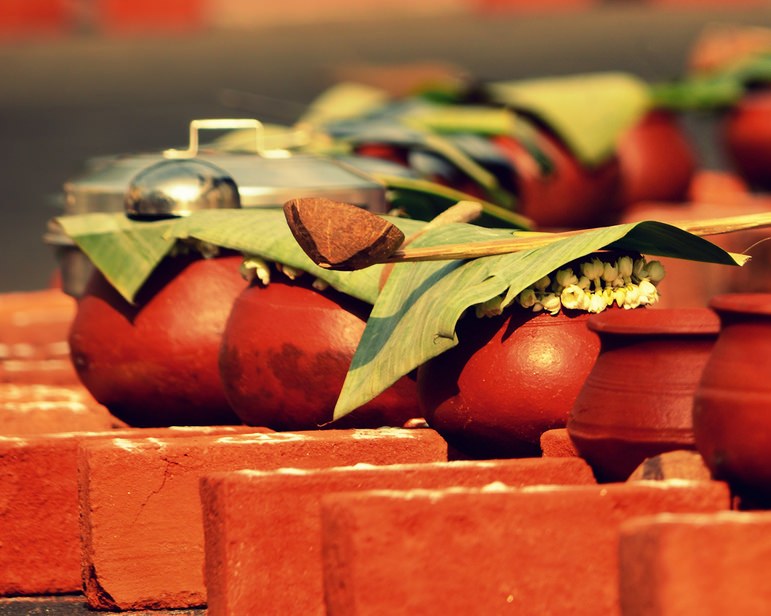 KALKANDU PONGAL
Ingredients
½ kg  Raw rice
¾ kg Palm sugar candy
100 gm Cashew nut
50 gm Raisins
2 tbsp Ghee
200 gm Split moong dal
2 Cardamom
100 ml Honey
Method
Wash and soak rice and spilt moong dal together.
Make syrup out of palm sugar candy and strain.
Fry cashew nut and raisins in ghee, keep aside.
Make cardamom powder.
Boil soaked rice and dal till half done. After that add strained syrup, cardamom powder, mix well cook till soft. Mash well.
Finally add honey, fried cashew, raisins along with ghee, mix well check sweetness and serve hot.