Asian food has a special place in our hearts. We particularly enjoy the complex flavours, the exotic delicacies and the oriental experience. International cuisines have become popular in the Chennai landscape, we are trying new food and loving every bit of it. As the weekend is here, we have a list of Asian restaurants that you can wishlist for your next dine-out: 
1. Nasi and Mee Asian Canteen, Nungambakkam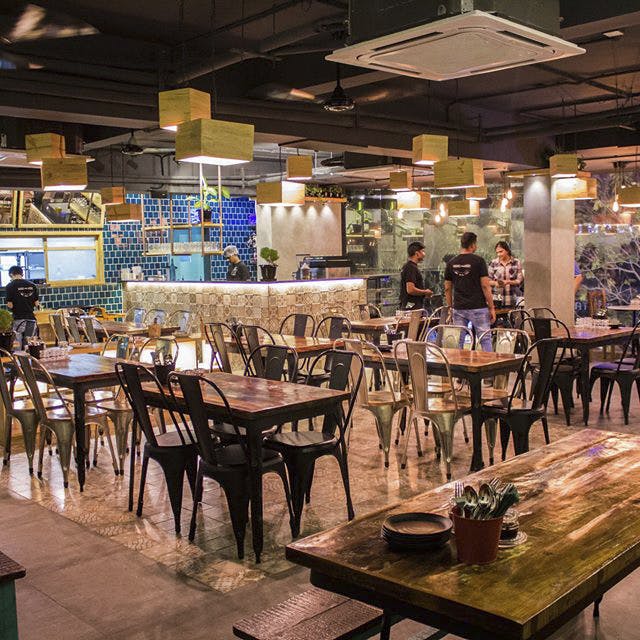 Nasi and Mee is an Asian restaurant that offers various delicacies from pan Asia. The menu is a mixed style menu that consists of dim sums, Japanese maki rolls, rice and noodle options, stir-fried sides and others. They specialise in authentic Asian flavours that will take you down the orientalise route. A must-try is the curry noodles, sambal skewers, chilli lotus stem and chicken karaage.
Cost for 2 : 1200 
2. Mamagoto, KNK Road
The food is a take on Asian hawker-style cooking. The menu is extensive, they have a diverse range of options for vegetarians and non-vegetarians alike. You will be spoilt for choice here. Sweet, spicy, fried and sticky, that's the kind of indulgence you'll get here. Like every other Asian restaurant, they also serve their versions of dim sum and sushi. But what is interesting are their Signature Bowls. A full meal in itself, the dish comes complete with its portion of rice, curry and protein or vegetables. 
Cost for 2: 2000
3. China XO- The Leela Palace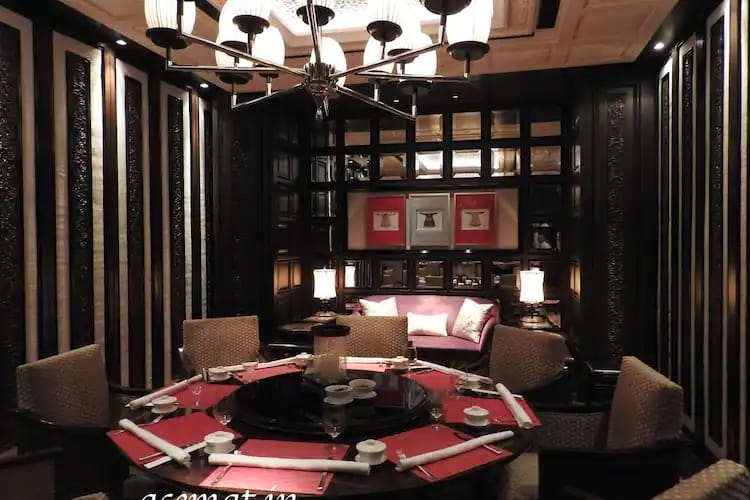 If you're looking for a fine dining experience with a side of Asia, China XO is the place to be. This restaurant serves Sichuan and Cantonese-style Asian food. A luxe vibe, decadent fare and a perfectly balanced meal are guaranteed here. A must-try here is the Sichuan chilli chicken, wok-fried garlic-flavoured seasonal greens and prawn cheung fun. 
Cost for 2 : 5000
4. Oyama Japanese Restaurant, Adyar
A fine-dining Japanese restaurant, Oyama gives us a Bina fide experience. Chennaities are swarming the doors of this restaurant to enjoy the cuisine. Sushi, sashimi and nigiri are the most common dishes from here and certainly, a must-try. One can enjoy a hot bowl of udon noodles or a cold serving of soba noodles with their selection of sides like yakitori, yakiniku or teriyaki dishes. 
Cost for 2: 1300
5. Soy Soi , Kotturpuram
And this is one of the most loved Asian eateries in Chennai for catering to our Indian palate most conveniently. The menu is a delectable mix of dishes that you wouldn't normally find at an Asian joint. While every dish on the menu is excellent, we suggest the Phad Thai, Char Kuay Teow and Imperial Chilli Chicken from the mains. 
Cost for 2: 1700
6. Chap Chay, The Raintree Hotel
Chap Chay is known for their big bowls of stir fry and that surely is the highlight here. It's an unlimited stir fry buffet where you get to create your version of the dish. From exotic vegetables like bok choy, zucchini, edamame, and lotus stem to 8 different kinds of meat and 4 different versions of noodles, the bowl is as amazing as it can get. Apart from this, they also have an a la carte menu for you to choose from. 
7. Pa Pa Ya Asian, Cathedral Road
This is a restaurant that serves a modern take on the oriental flavours. The dishes are carefully crafted to suit the Indo-Chinese palette of the city but don't compromise on authenticity. It's a radical representation of Asia which is enjoyable and delicious. On your visit to this restaurant, you must eat the Crispy Cheung Fun (veg, chicken and prawn options available), the different varieties of modern sushi and Mee Goreng. A highlight here is the Chocolate ball on fire that is not to be missed. 
8. Pan Asian – ITC Grand Chola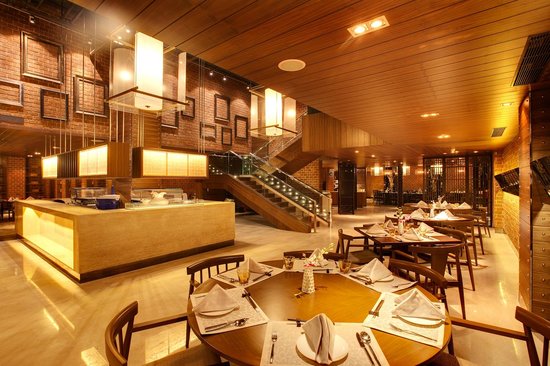 Pan Asian is a luxurious eatery and the largest in the hotel. The restaurant is spread across 8500 sq ft in area and over two levels. The focus here is the seafood while there are many varieties for veg and meat eaters as well. Fresh produce is king here with flavours from the Sichuan and Hunan regions. There are 360 dishes on the menu, hence recommending a couple doesn't seem ideal.
Price for 2: 5000
9. Lotus, The Park
Located at the heart of Chennai, just next to the Gemini flyover, Lotus is famous for its Thai, Malay, Indonesian and Chinese flavours. The food here is aromatic and true to its origin. They pride themselves on their authentic essence and top quality. We recommend the Vietnamese-style banana leaf-wrapped fish, Som Tam and their Thai curries. 
Cost for 2: 3000
Banner picture credit : Nasi and Mee Instagram profile