by Yagna S
If you're looking to take your look up a notch then taking a page out of your favourite influencer's book is a great idea. Not all of us have the time or energy to put together a whole new outfit every morning but incorporating these trends is sure to make a fashionable difference.

Add a pop of colour

 
Adding an accent of colour to your outfit is by far the easiest way to jazz things up. We are so used to the monochromatic look that at a point it becomes hard to step out of our comfort zone. There's no necessity for you to go all out on the very first day, ease your way into the trend. If you feel that this isn't really your cup of tea, start off by just playing with colourful accessories, adding a brighter bag or solid coloured shoes can make any boring outfit fun. 
2. Hoop it 
It's needless to say that hoop earrings have carved a certain niche for themselves. Let it be Bollywood or Hollywood, this versatile piece of jewellery has always been a staple piece. The great thing about is that, it works with all your outfits from occasion wear to your everyday causal looks and most importantly there's a flattering hoop size for every face shape. And not to mention, hoops have been all the rage this season so we think it's the right time for you to flaunt this dainty piece. 
3. Androgyny 
We all know that men's clothing can be very VERY comfy but have you ever thought about mixing up your feminine pieces with men's clothes to give it a cool juxtaposition? If you haven't then maybe think again because an androgynous look will not only give a cool vibe but also a rather powerful look. So maybe it's time to raid your s/o, brother or father's closet. 
4. Suit up 
If you're a sucker for that Instagram boss lady vibe then power suits are the only way to go about it. With this particular trend, you have the liberty to either go all out with pattern on pattern, a super bold monochromatic suit and belted blazer or take the more subtle but equally powerful route of  girly pastels and muted tones. Paired with sleek jewellery and accessories you're sure to turn heads. 
5. Belt it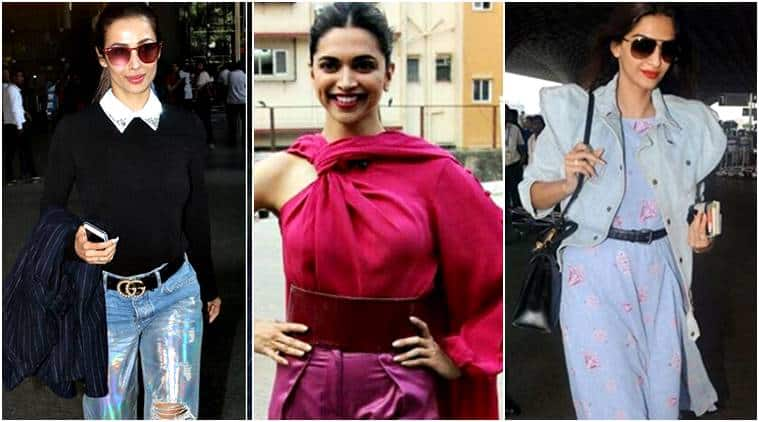 By now we all understand the importance of accessorising and belting up is by far the most practical and interesting one. You can go for the sleek and sophisticated ones or turn around and go for the chunky ones with the huge logo of the brand embossed on it. It not only adds a certain vibe  to the outfit but also cinches in at the waist giving you toned look. 
6. Play with patterns and textures 
Mixing up different patterns and textures is definitely one of the favourite techniques used by leading stylists, designers and influencers. This is something that is often overlooked when you are getting ready in hurry, mixing of these two elements gives a certain dimension to the look that cannot be achieved easily otherwise. A smart way of incorporating patterns into everyday wardrobe is by pairing it with your denims and plain white tees. By mixing up your patterned statement pieces with more causal options gives you a range of options to choose from when "you don't have anything to wear." 
7. Bum bags 
Lastly on our list is the infamous bum bags or more commonly known as the fanny pack. This is a trend that has definitely sparked a mix reaction among different crowds, while some fashion nerds are living for the trend, others aren't exactly feeling the same but all we can say is that this comeback has sparked some of the major brands go into a frenzy, making them in a plethora of shades and materials. We don't know if this trend is here to stay but we sure are loving it.