The week had stars making fashion statements and blunders, so we bring you the best and the worst dressed of the week. From wearing traditionals to funky Indo-western outfits, here are actresses styling it up with each event they head to!

Rakul Preet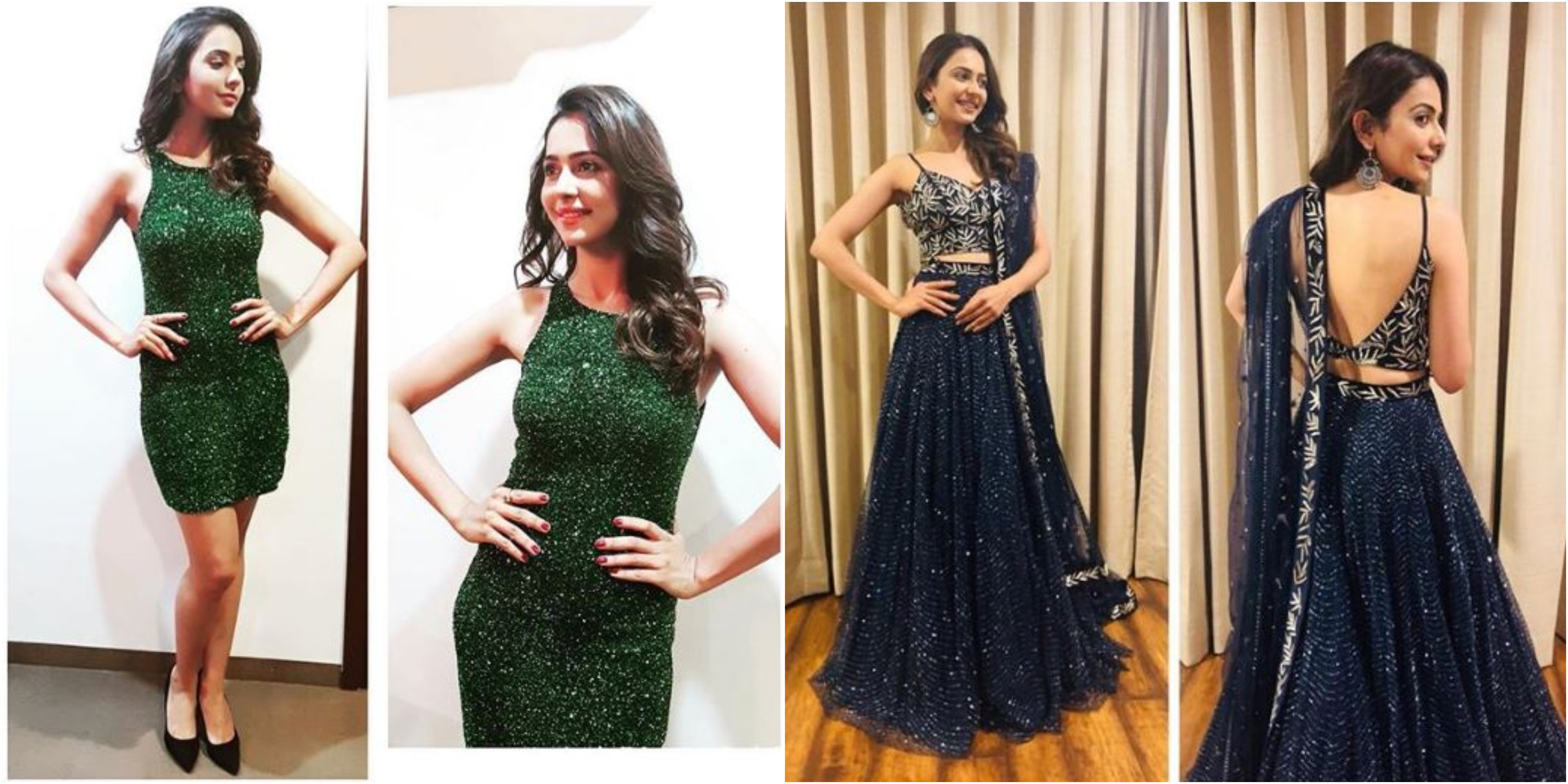 It was Rakul Preet's birthday week and she celebrated it by going to events and prepping for the upcoming Navratri festival. The green dress, a Shilpa Reddy outfit, and the shoes make for a refreshing yet spunky look for a casual event. Her Navratri outfit, a royal blue ensemble by Mishru, is the real winner here! Akin to a starry night, this outfit is perfect for a night full of dance, revelry with a tinge of glitz.
Verdict: Yay!!
Hansika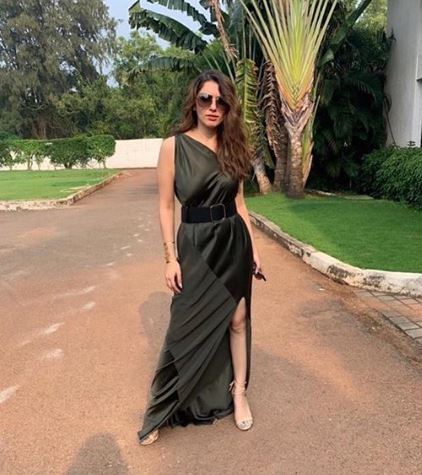 It appears that variations of green is in season! Dressed in the metallic green-black outfit by Saviojon, Hansika nearly makes this outfit a classy one but we wish the belt wasn't so regular. The shoes, too, doesn't add much to the look and while the whole outfit isn't drab, it's not something memorable nor the symmetry of it really winning.
Verdict: Nay.
Andrea Jeremiah
The words simple, classy, and understated come to mind when looking at Andrea Jeremiah, who went on all Indian to the 'Vada Chennai' press meet earlier this week. In this cream and gold saree by Vivek Karunakaran, Andrea looks ravishing and we simply love that she chose golden jewellery and let her hair loose, taking this elegant number to a whole different level.
Verdict: Yay!!
Aishwarya Rajesh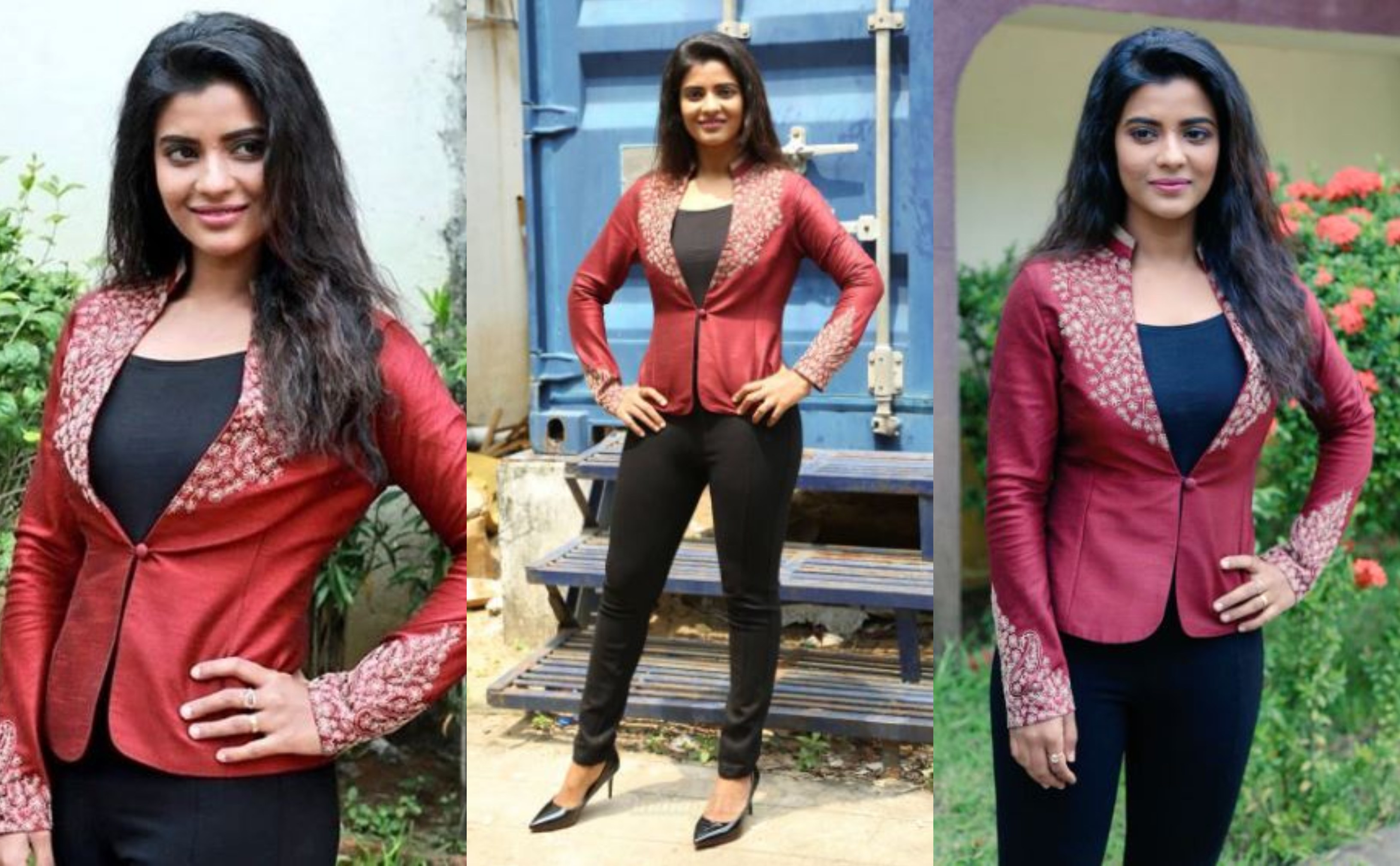 Aishwarya Rajesh, too, opts for Vivek Karunakaran's outfit at the 'Vada Chennai' press meet. Vibrant and yet, simple in some ways, Aishwarya keeps it minimal yet classy. Black and red, there's a tinge of gold that takes the jacket to a more fashionable level. Her shoes, too, add to the glam quotient here. We wish the hair wasn't crimped and messy as a sleek outfit like this calls for an equally sleek hairdo.
Verdict: Yay.
Kajal Aggarwal
Dressed in Archa Mehta's creation, there's a lot that's happening in this outfit. For starters, it's beautifully made but the choli looks rather awkwardly cut and cropped. However, the concentric circles and bling are the highlights of the design and Kajal pulls it off fairly well. The jewellery, too, look part of the outfit. We wish the make-up and hair would've been given due importance considering the whole look demands it.
Verdict: Yay.