Mookuthi Amman 
has managed to entertain the audience with timely humour and a rather different narrative and take on religion without not targeting any particular religion in general. Nayanthara as Mookuthi Amman gave a new perspective to the 1990's Amman stories we enjoyed as kids. Today the storyline has been treated differently through humour that caters to every audience.
But, what's been the talk of the town is how stunning Nayanthara looked throughout the film. Without rampaging the traditional Indian goddess attire, a modern twist was added to her looks which made her look just the new-age Amman that she is.
In an exclusive interview with JFW, stylist and master craftsman behind these looks, Anu Vardhan talked about all that went behind the scenes.
What were the initial preparations taken for the look of the character?
It was exciting and different from what Nayanthara and I have done together. I had sent across some vintage pictures of Amman and inspirations from Raja Ravi Varma's paintings what we could mix in together and she really liked the idea of it. These are timeless and that is exactly what we wanted to recreate.
What had to be kept in mind when it came to recreating the new-age Amman?
Nayanthara is usually very comfortable with the silk cotton texture. Pure silk is very heavy to carry especially when the character here is very different from the 90's. I got these silk cotton sarees specially woven and we eventually got these done for every look. All the jewellery she wore are pure silver which was done by gold Karikars making it look like fine, vintage gold jewellery. Uttarika was the jewellery partner and a dear friend of mine who helped us recreate the finesse of the Goddess jewellery.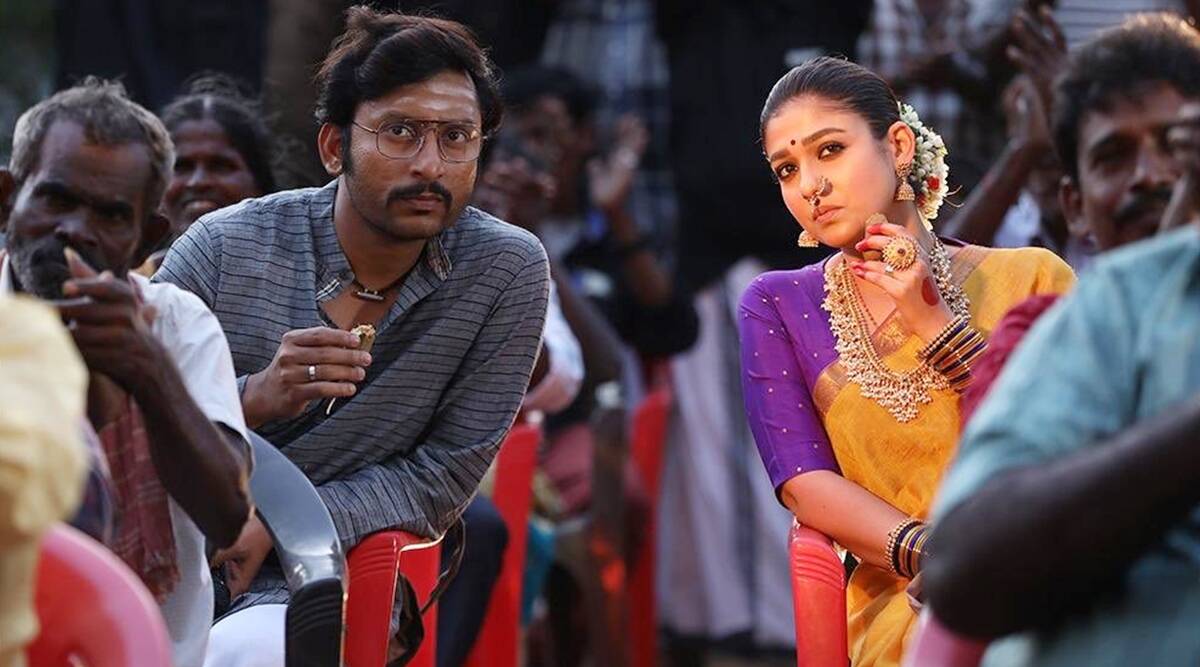 Making Nayanthara's Saree collection a superhit yet again. 
It feels wonderful to have people raving about the Saree collection. It feels nice to have my work recognise yet again. Despite releasing on an OTT platform, the film has received a large positive response and to have many call me and appreciate my work feels positive and encouraging.
How did you manage to correlate colours to scenes?
It requires a lot of sincere effort to do that. It has been a very challenging experience for me. Initially, I never planned to match the colours to the mood of the scene. I created the looks on the whole for the character throughout the entire film. We then put together the Saree and jewellery together and see what matched to what. But it was completely Nayanthara, the director and the cinematographer who matched the colours to the mood.
For certain scenes however we really pre-planned the colours. For example, to portray power and enigma of the Goddess, we wanted to give Nayan a black Saree. That worked perfectly.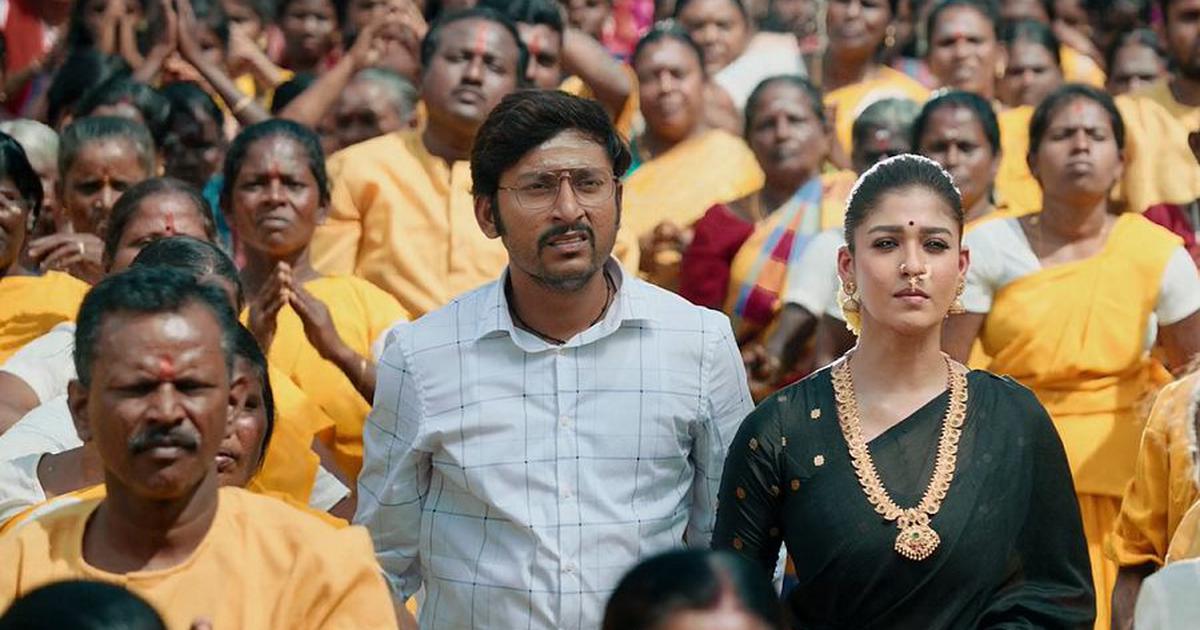 Nayanthara's contribution to all the looks. 
I love a team that runs me through how this film would travel, the moodboards and most importantly a team that gives me detailed feedbacks and suggestions. Nayanthara is one such person and that is the reason I love working with her.
Your relationship with Nayanthara. 
We have known each other for about 15 years now and are very dear friends. She is very close to me and personally she has always been there for me and Vishnu Vardhan when we needed a helping hand. It is wonderful to see how far she has come along as an actor and I wish her nothing but all the luck and happiness in the world.