Meera Mitun has been very outspoken and opinionated on social media ever since Bigg Boss happened. She has spoken about everyone including her fellow Bigg Boss contestants. But, in return she faces a lot of backlash for her posts. Whatever said and done, she chooses to speak her mind no matter what the truth is.
However, she is left with a lot of character assassination related comments and is slut-shamed for her pictures too. In a recent, the model took it to social media to express her shock and grief. "Cyberbullying of Tamilnadu has not been working to the mark, been facing dreadful cyberbullying issues,My phone number on site, my pics collaged uploaded on porn sites, my achievements post has dreadful comments always, What's Tamilnadu Cyberbullying team doing ?!" she wrote on social media. "Whoever the criminal is, has boldly again posted on my story that he/she will keep doing this. Is this Tamilnadu state safety for woman ?!" she added.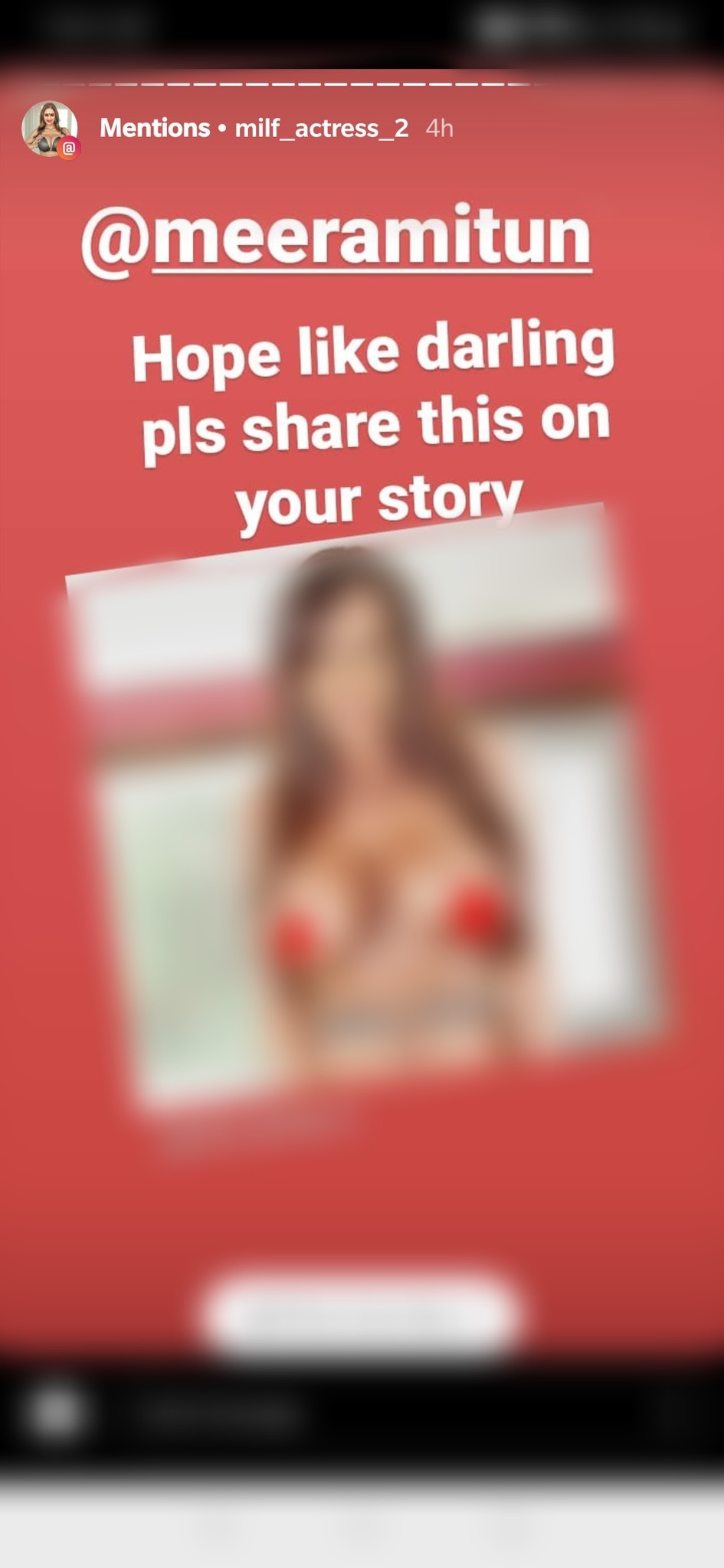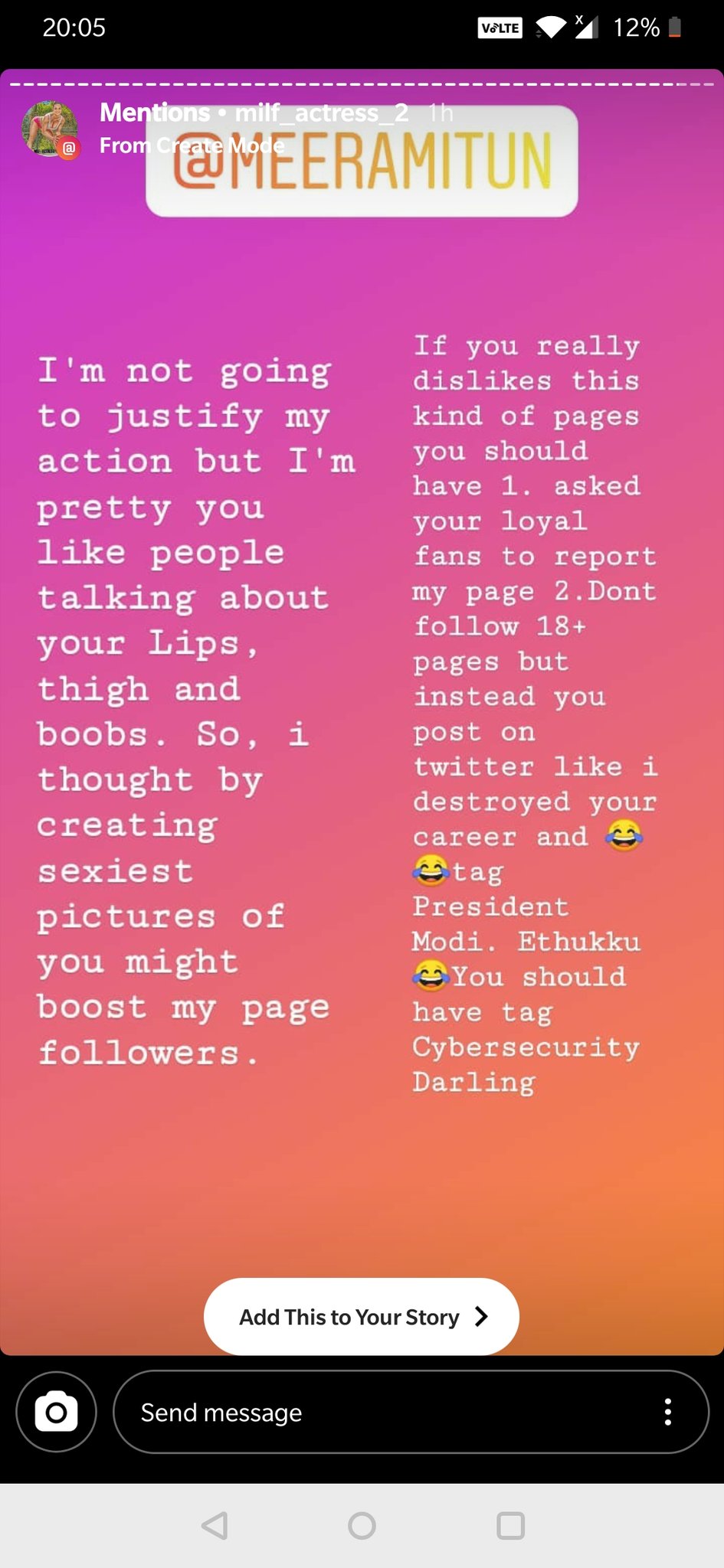 Actresses and public figures have been the target of cyberbullying and sexual harassment online for quite sometime now and as the technology develops, women are targeted more by faceless criminals.