Sameera Reddy as MEGHNA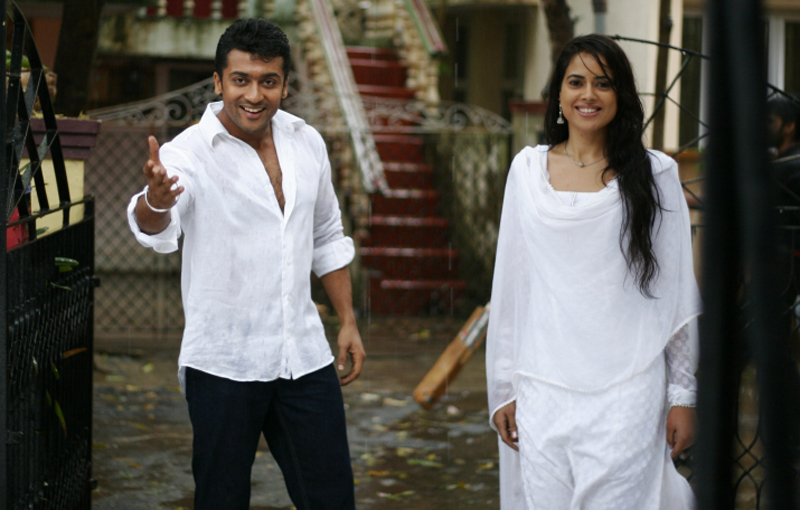 Meghna steals our hearts the minute she is introduced, as we see her through Suriya's eyes. Sameera Reddy did full justice to the character by paying attention to the details in Vaaranam Aayiram. Meghna meets this very attractive guy but rejects him straightaway as Suriya is not the kind of guy her parents would approve and plus she has bigger plans for her future. She is swept off by her feet when Suriya lands in America just to meet her. Meghna slowly falls for his charms and falls madly in love with him. Isn't this what a great love story is? But more than the love story, Meghna simply represents the purity of her heart just like the pure clouds as her name represents. She is naive in a good way and believes in everything positive. Her positivity and inner beauty is simply infectious.
Jyothika as AARADHANA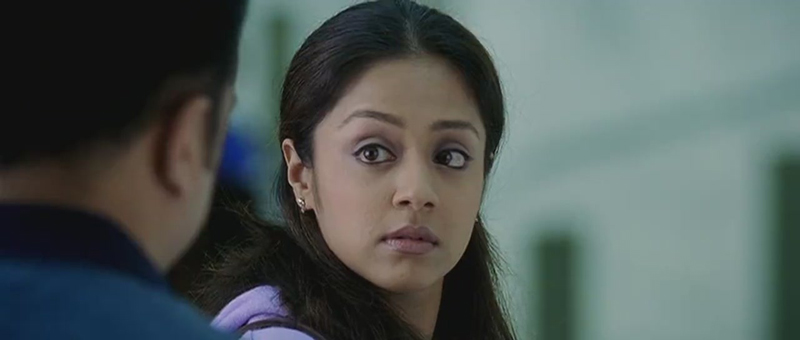 When Kamal meets Jyothika for the first time in Vettaiyaadu Vilaiyaadu, she is trying to kill herself. The second time they meet, she is a victim of domestic abuse. Gautham broke stereotypes by having a female lead who is separated from her husband and has a daughter. Aaradhana made the audience empathize with her throughout the movie as she hesitates to take the 'right' decisions. Aaradhana is yet another role that conflicts within herself but she is allowed to considering all the trauma she has been through all these years. Aaradhana chimes with confidence despite her imdecisive heart and that's what makes her a strong, young woman.