April and May – peak summer time – is when you should pack your bags and head on a vacation, far far away to a place with its climate completely different from what you are used to. Snow capped mountains to being right in the middle of wilderness, get creative with your vacation plan this summer!
This Summer, explore the traveller inside you. While doing all touristy things in a new place can be fun, take it up a notch and seek that wanderlust that makes you pack your bags, get your passport ready and zip out to a destination unknown. With your friends, family or solo, these destinations are the edgy summer vacation you seek!
McLeod Ganj, India
The mountains, closer to the skies, the sun slipping through every nook and cranny, and hot food that keep you warm in the summers. There's something about this perennially cool suburb of Dharamshala. One can find tranquillity here what with several Tibetan monasteries and temples that spell out 'peace' everywhere you go. It's not been commercialised the way other hill stations in India have so you are bound to connect with nature and get all your Instagram-worthy snaps. The weather, too, is a huge bonus with the sun shining bright and yet imploring you to wear your warm clothes. Food is simple but wholesome, from soupy momos to hawker's fried rice and noodles that has a taste like no other. It makes for a perfect budget vacation and you're bound to meet travellers from all walks of life with their guitars in tow and making merry.
Pachmarhi, India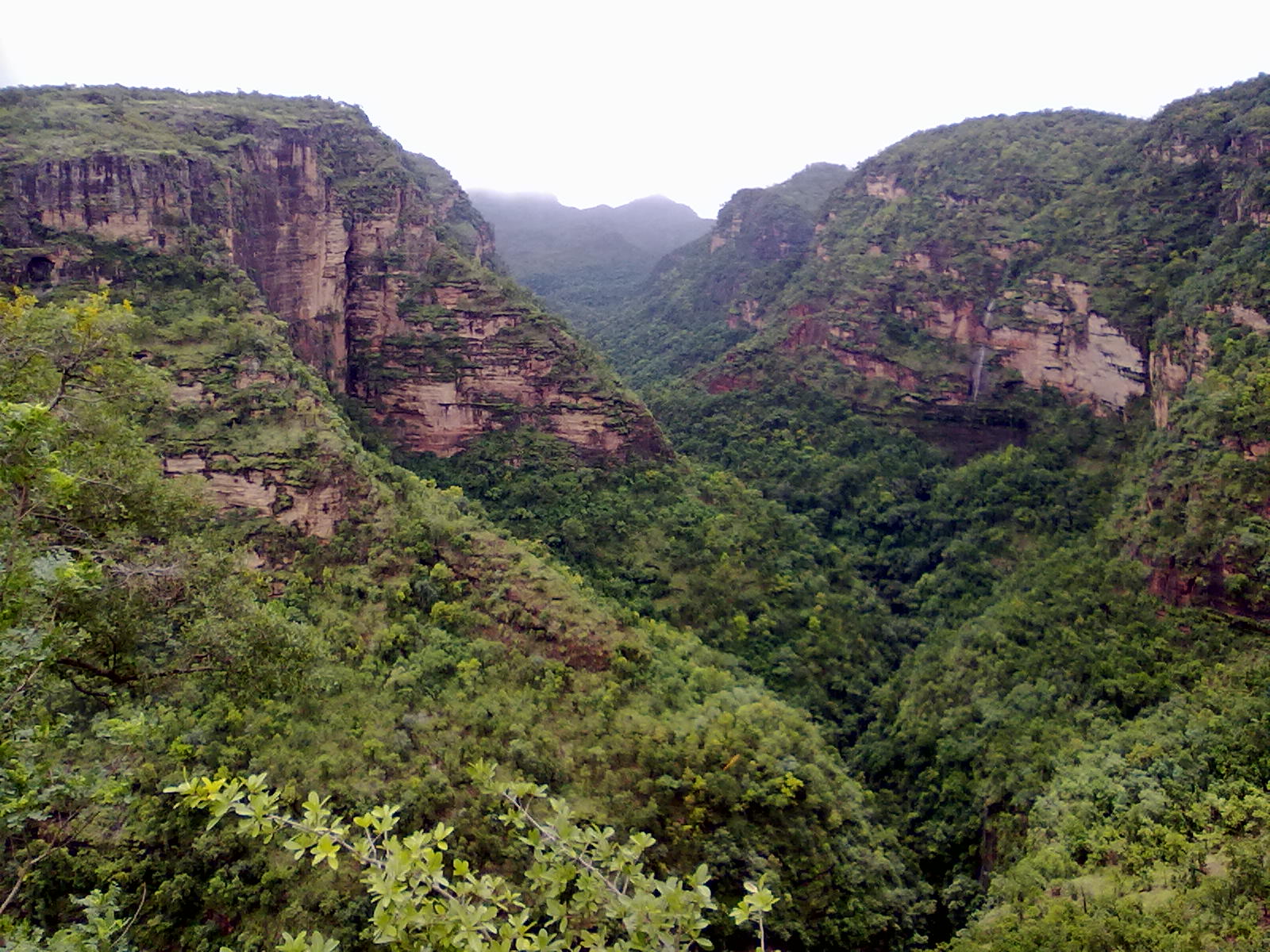 It's a destination that most people wouldn't usually opt for. Lesser known but still a place that strokes your wanderlust, Pachmarhi is a hill station located in Madhya Pradesh and has all the opportunities for you to connect with nature while also shielding yourself from the sun. The weather is cool enough to keep always in a good mood, and the innumerable waterfalls you encounter are sight to behold. If you are up for a wildlife safari, head to Satpura National Park that has tigers, deer and bisons casually loitering around. For those who seek divinity, there's the Jatashankar Temple literally located inside a cave. The natural structures and water bodies is something you mustn't miss. And if you are in the mood to be overwhelmed, head to Apsara Vihar and take a dip into its natural pool. Food in Pachmarhi is basic but don't stop yourself from trying out what locals love!
Dawki, India
Root bridges that take you by surprise, and a pleasant temperature with the occasional downpour from time to time. That's Dawki in Meghalaya for you. Summer brings out it a mesmerizing beauty with a certain amount of pleasantness accompanied by slight humidity. The nights are cold though so don't diss those warm clothes yet. Moreover, it's the place that houses the water of Umngot River which is so clear and sparks optical illusion that one could be tricked into thinking that the boat is floating in midair. The food is humble but delicious enough. Shonpdeng is the last motorable village in that location. And if you have a daytrip lined up, you can always rent a boat that will take you to waterfalls and the crystal clear river. You need at least two days to explore Dawki. There other activities such as camping, hiking, zip-lining, underwater-diving, snorkelling and kayaking to test your agility.
Mykonos, Greece
If you love the beach, sun, and parties, then visiting Mykonos in Greece in the months between April and August sure makes for a memorable vacation. The weather oscillates from 18'c to a temperature much higher, getting warmer over time but not too sultry to keep you indoors. The beach parties with DJs blasting party anthems while most grab their drinks and sway around – the party scene is alive and kicking from day to night time and attracts visitors from various countries. The hotels and BNBs have an old world charm to it what with cobbled stone pathways all painted white and blue. The beaches are clean, ranging from popular to secluded. Mykonos makes for a perfect vacation for young couples or the solo traveller and friends. Make sure you have your sunscreen and hat on at all times.
Le Morne Brabant & Mauritius Island
The perfect time to visit Mauritius is May. The island is more comfortable with the temperature cooling down and giving off a more pleasant climate. And when the weather is pleasant, do not hold back on trying all those water activities. If you are the adventurous type, there are plenty of hiking opportunities in store. Amidst all this, there are these tiny nooks and crannies in Mauritius that are a must-visit. The food includes excellent sea food and a variety of cuisine owing to its mixed culture. Le Morne Brabant is one such place where you get breathtaking panoramic views of the peninsula of Morne. Slopes and caves are aplenty, so ensure you're not someone who suffers from vertigo.
Bruges, Belgium
With a Schengen Visa, you can visit gorgeous places in Europe in a few days. Coming under this is Belgium and while the country has everything that's there on every tourist's checklist, Bruges is one place that's understated when compared to the other cities. Rich in history and all things vintage, Bruges takes you on a trip to a bygone era. Canals are aplenty, almost resembling Venice. And the churches there are a sight to behold right from its detailed architecture to its scenic ceilings. The city is straight out of a medieval century painting and locals are just as charming. While the food isn't delectable for the Indian palate, the beer sure gets it all right. As for the sweet tooth, make sure you head to Olivier's for chocolates that you've never tried before!
Helsinki, Finland
Now this is a Scandinavian country that you have to visit and experience. While the summer months officially begin late May, it's still a trip worth going for considering the whole country comes alive then. The cafes implore you to take in the beautiful city while sipping on some cold beer or hot coffee. The parks are inviting, the public transport is convenient and the bars are a rage. It's the kind of vacation where you literally experience the words 'chillax'. It's cold enough to have your warm clothes out but you fall in love with the weather. There are national parks and nature walks that you can embark on. And if you are feeling adventurous, visit the Suomenlinna Sea Fortress that has a lovely farmer's market, a church that you cannot take your eyes off, a toy museum for all and restaurants that harbours an all too charming atmosphere.