By Ancy Donal
Bright and beautiful colours are always a yes and one of them is Yellow, the colour of sunshine and it looks more natural. This glowing colour never fails to stand out among the others, displaying its warmth. Yellow is a beautiful, bright colour filled with life. Many celebrities have been experimenting with this colour and here we have 7 actresses who pulled off yellow very well.
Deepika Padukone
Deepika made a stunning statement by wearing a yellow pantsuit for Asian paint ad. Hair tied in a ponytail matched the look perfectly. The pretty actress is even seen wearing a lemon yellow pantsuit paired with a jacket in the recently. Hair tied in a ponytail matched the look perfectly.
Aishwarya Rajesh
Aishwarya was spotted in a bright yellow saree and indigo blouse for her upcoming film in Telugu alongside Vijay Deverakonda. Her vintage antique jewellery and the free hair look complimented her very well. Aishwarya was even seen in a yellow dress in an award function and she pulled off the colour very well.
Samantha Akkineni

Samantha was seen wearing a subtle transparent yellow saree for Big C store launch in Madurai. She looks gorgeous and her bun was classy on her. Lately, she was even seen flaunting a Sabyasachi outfit with minimal make-up and antique jewellery.
4.Aditi Roa Hydari
Wearing an ethnic yellow silk saree and a pink zari blouse, Aditi appears to be a Goddess of sorts. The jewellery, makeup and hairdo complimented her style very well. The traditional bridal look was perfect and no one could flaunt the way Aditi did. She was even seen wearing a bright yellow outfit recently.
Priyanka Chopra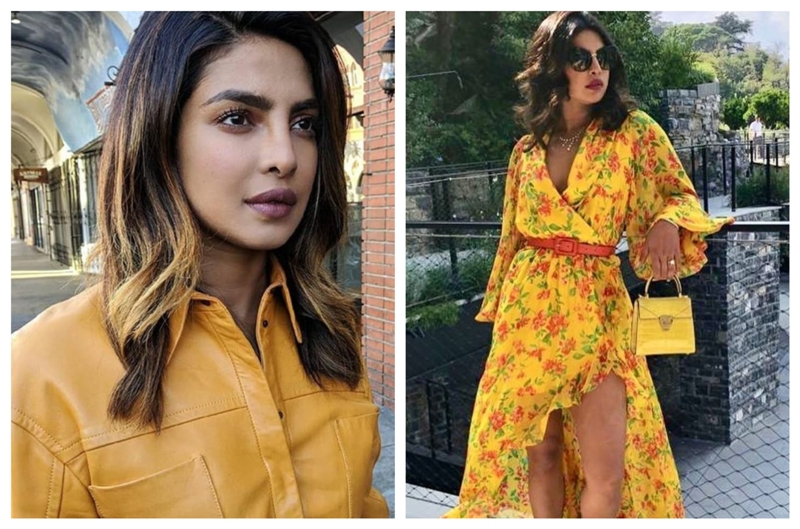 Wearing a yellow jacket with regular jeans, Priyanka appears to really stand out. Her hair colour perfectly complemented the jacket. Priyanka is quite often spotted in yellow and one of her best is the floral trendy outfit along with a yellow bag and orange belt. She looked beautiful and classy.
Trisha
Trisha during a field visit with Unichef India wore a yellow and grey outfit. Her accessories were perfect and gave her a traditional look. Trisha even wore a bright yellow pantsuit with minimal make-up and jewellery for a film launch. She pulled off the colour too well.
Rashmika Mandanna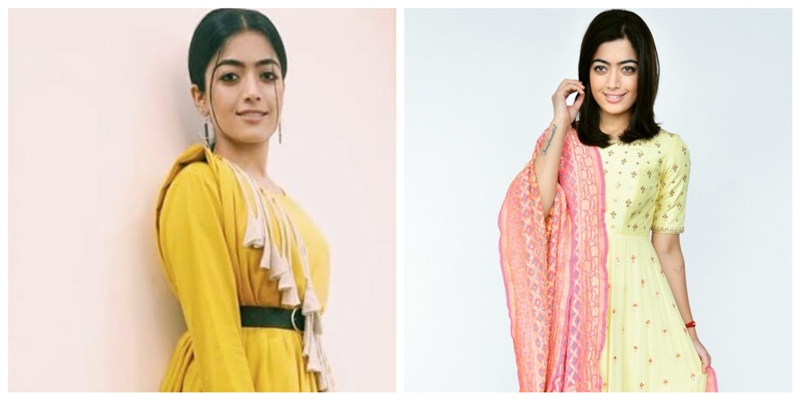 Rashmika recently wore a subtle yellow outfit and she was so cool and amazing. She was even seen in a lemon yellow outfit during her recent film interview. Her hairdo and minimal makeup add extra credit to her look.