Subtle yet striking, the nose-pin is becoming increasingly popular amongst the present generation. Indian women all over are celebrating their heritage by sporting this traditional accessory with great poise and panache. Here are some celebrities who nailed the ethnic-meets-chic look with their nose-pins.
Vidya Balan
A simple silver nose pin goes a long way, and in Vidya Balan's case, it makes her traditional-meets-modern look pretty nice. Pin this up, we say!
Alia Bhatt
When she's not being expressive as an actress, Alia channels her inner-model in her with stunning looks. This, too, works in her favour with the perfect blend of boho chic and Indian drama.
Shriya Saran
An Indian Barbie doll look, Shriya Saran really pulls off that nosepin that compliments her Indian attire.
Sonam Kapoor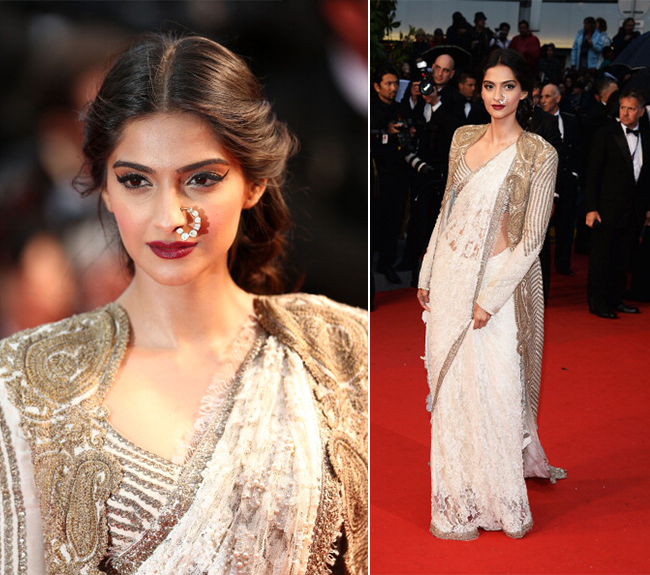 This has got to be one of Sonam's most iconic Cannes look. Wearing an Anamika Khanna, Sonam brought some Indian glam to the red carpet with a pearl-studded nose ring that perfectly captures attention to her face and make-up, as well as to her outfit.
Shraddha Srinath
Remember how nose studs were something that was mostly worn by older women? Shraddha breaks the myth and manages to look her age while also looking fairly classy.
Amala Paul
There's something super charming about this simple gold nose stud that Amala Paul sports, that melds well with her temple earrings and outfit.
Samantha Akkineni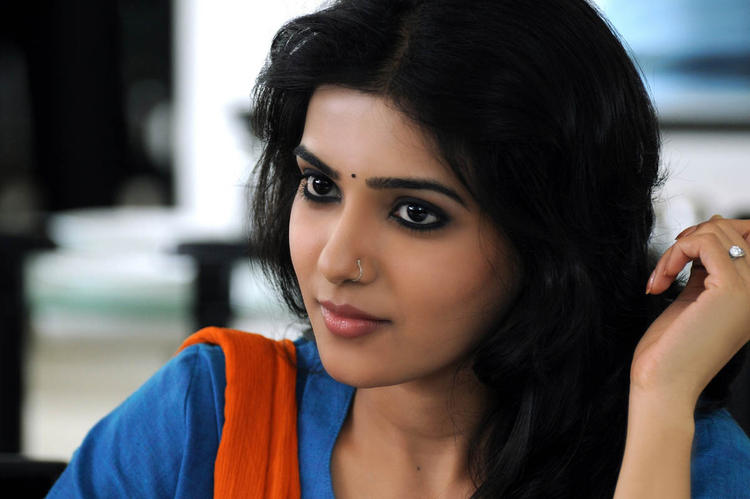 The nose ring that Samantha is wearing a simple pin that even those who haven't opted for a hole in the nose can go for. It's something that most girls would have experimented with and brings a rather refreshing look.