The beauty industry has evolved so much over the years especially with the reach of social media in today's world. Content creators and beauty/makeup artists all over the world have let their passion bloom using just a camera,  time and again starstruck us with their creative and beautiful looks setting a wide range of new trends.
One such trend on social media and popular among the younger generation is the No-makeup, Makeup look. This look gained much traction for its easy-to-do method and natural-looking front. This look is so simple, effortless, and hence the name. This look works for every occasion and goes with every attire there is.
Here are 5 steps on how to achieve the No-Makeup, Makeup Look:
Even that skin tone
Makeup is an art and as an art piece requires a blank, plain canvas, the art of makeup requires an even canvas of skin. Use a BB cream or foundation to even your skin tone. Use a color corrector or a concealer to correct and even those blemishes, sun spots, blackheads, under-eye un-evens. Set this base with a finishing or a compact powder.
Highlight thy eye
Every makeup is complete when the eye is done same goes for this look. Tightline the inner rim of eyes both up and down, define your tear and eye line with a black or a brown liner. You can even use Kajal for this.
Lift them lashes
A little drama is always good and with makeup it is great. Highlighting and adding that extra density to your lashes using Mascara makes all the difference. It gives a very natural yet dramatic finish to your look.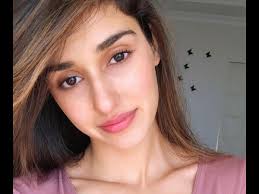 Pop of color on the lip
A pop of color is a must in every makeup look. We can use lip and cheek tints to achieve those rosy cheeks and pink lips that we see in our favorite actor's pictures. Make sure you choose a rosy or earth-peachy color when using on the cheeks and reddish-pinkish shades for the lip tints. We can even take it up a notch by ending the lip with a nude lipstick shade.
Grow those brows
Defining the shape and thickness of an eyebrow is very crucial for any makeup look as it highlights the entire face structure. A black/grey/brown(based on your hair color) eyebrow pencil can be used to shape and fill the sparse spaces. Then set it with Mascara so that the small hair strands are in place. Also, make sure to clearly define the brow based on your natural eyebrow shape.
Get the routine right and flaunt your No-Makeup, Makeup Look now!!