By Sruthi Ravinder 
Skirts have always been dressy, but the 2019 runways have moved them to laid-back and effortless fashion so today there are just as good as your favorite pair of jeans. What was once a summer staple has seamlessly moved to monsoon wear.  Whether or not you'd consider yourself as a skirt person, here are the season's top five trending skirts that'll prove just how right skirts anchor an outfit.
For a date night, day wear and work,  scroll through to spot the right skirt for you.
Knife pleats
Pleated skirts have moved from uniform to fashion. Time to pack your plaids and shop for pleats which are back in style more versatile than ever. Three ways to style these:
Tuck in a tourist t-shirt or a fun cartoon Disney t-shirt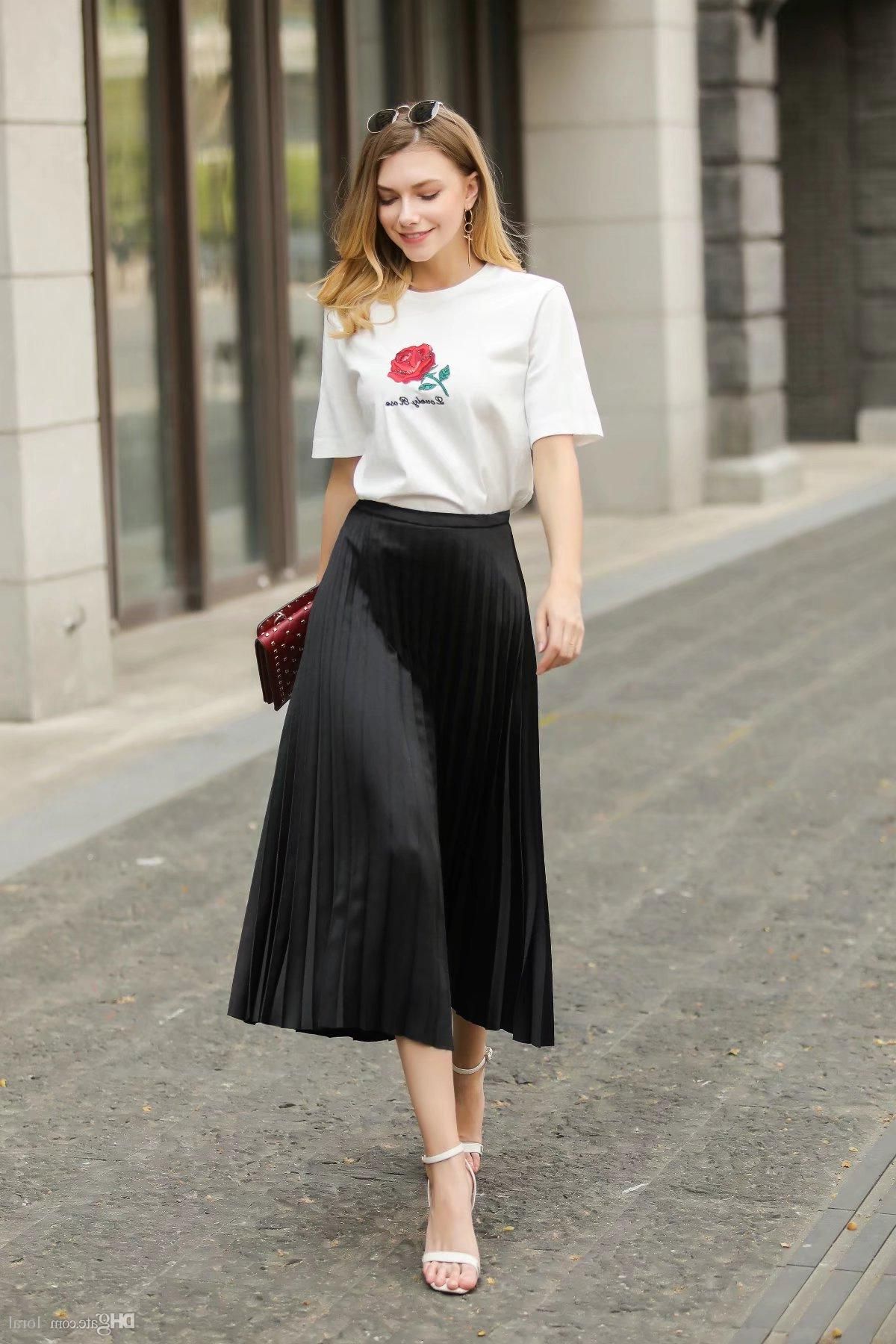 Pair it with your favorite sweater. You can leave it out or do a half tuck.
Layer it with a blazer or a denim jacket/shirt.
 Denim
Every fashion girl's favourite staple got its cold-weather edit. We thank the fall runways for the mid length denim skirts that are the season's must have. From buttoned down, front slit, asymmetrical there one too many ways to style the denim skirt. The cooler weather calls for more layering, investing in statement jackets, and figuring out fresh ways to style this beauty.
The Classic white shirt and blue denim. But this time with a skirt! 
What about dis-stressed with a jacket. 
Asymmetry is the key
Tulle
If you are looking for something flirty and fun for brunch with your girls or an intimate dinner date look no more. What you need is a tulle skirt. You can pair it with satin blouse, blazers, or peplam tops to balance the feminine touch of the skirt.
Leather
Leather was the biggest trend in Paris Fashion Week this year saw. While it might not be a very pratical option for everyday or casual wear, you can invest on one for a special fashionable occasion. Leather skirts are everywhere this year. You can see them on the runways, supermodels and celebrities. Anything goes with a black leather skirt.So if you really want to stay on trend this year here are a few ways to style them .
Power Dressing 2.0: You can squeeze in a pencil leather skirt to work wear.
Stockings, sneakers and sweater? We say yes! 
Floral
There's is something so aesthetic about a floral skirt. For cold weather seasons opt for more of pastel shades with bright pops of floral. This season, look for bolder design choices: bigger flowers, mixed print skirts, and detailed floral motifs. When looking for an unconventional floral skirt, search for asymmetrical options or a design with a side slit.
Did you checkout our latest video?