Just like the change in weather the health and texture of our hair changes according to our surroundings. The change in seasons,outdoor elements,indoor heat and excessive hot hair tools that we use all cause a change in the texture,growth and overall health of our hair. While hair care can be expensive and time consuming, here are some hair masks that will keep your locks looking luscious without you having to spend an extra penny!
Before we get into masking here are a few things that you need to remember:
Lemon and honey are said to cause greying of hair but it's a total myth! Lemon and honey contain properties that causes the colour of your hair to lighten, it does not mean that your hair will grey faster!
Dandruff and dryness have similar symptoms but are actually different. So it is important for you to diagnose your problem before using a mask. 
Dryness occurs when your skin has too little moisture and is triggered by factors like cold and dry air. If the flakes on your hair are small that means your scalp is dry. The easiest way to know whether your scalp is dry or not is to check if other parts of your body are dry or not. 
Dandruff is caused due to the presence of excess oil in the scalp which causes cells to build up and shed. It is usually caused due to seborrheic dermatitis which causes skin to turn oily,red and scaly. The white or sometimes yellow scales flake off and this creates dandruff. If you do not have dry skin in other parts of your body then there's a high chance that you have dandruff and not a dry scalp. 
Blood circulation is the easiest way to stimulate the growth of healthy hair. Simply use your fingers and slightly massage your scalp to promote the circulation of blood. For better effect massage your scalp at night to promote better blood circulation and better hair, of course.

HAIR GROWTH 
Do you feel like you're eating right but your hair just doesn't seem to grow? Then try this simple cinnamon mask!
Cinnamon is an antimicrobial spice and is said to stimulate blood circulation which helps promote hair growth and strengthens hair.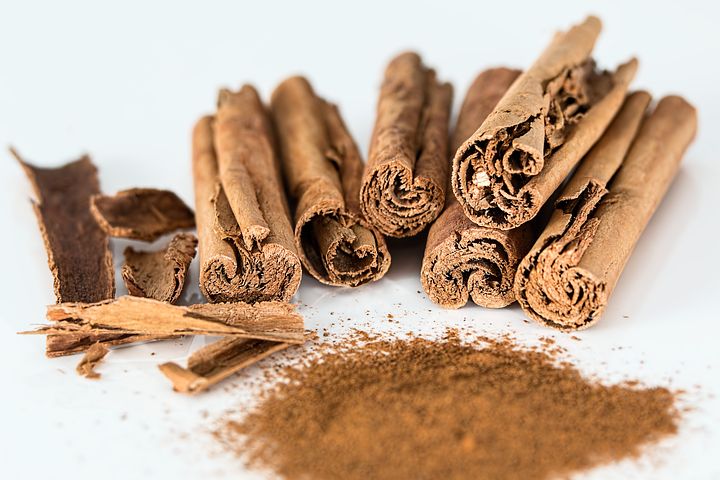 Method:

Mix cinnamon powder and coconut oil in equal parts. Apply on your roots and massage the mask into your hair. Let the mask sit for 30-45minutes and rinse thoroughly. 
It is recommended that this mask is used once a week. 
GREASY HAIR
Exposure to humidity can cause glands to generate more oil than necessary but this easy egg mask can help solve your problem. Eggs have many properties, the yolk is rich in fats and proteins and is naturally moisturising. The white part of the egg contains bacteria-eating enzymes that helps remove unwanted oils.
Method:
Mix an egg white with juice from half a lemon. Apply on your roots and towards the ends of your hair. Leave it on for 30-60 minutes and rinse with lukewarm water and not hot water!
FLAKY SCALP 
Flakes appear on your scalp when the temperature drops and the heat on your house is more. The hot air makes your scalp dry faster. An exfoliating treatment is the best way to solve this problem. 
Sugar dissolves the dead skin cells while the anti-inflammatory properties of coconut oil are beneficial, peppermint oil helps promote blood circulation while tea tree oil has antifungal and antibacterial properties. 
Method:
Mix two tablespoons of coconut oil with four teaspoons of sugar,add five drops of peppermint oil and two drops of tea tree oil. 
Use this mask while washing your hair in the shower! Apply the mixture that you've made on two inch sections of your hair, once applied massage your scalp for 1-3 minutes. Let the mask sit on your scalp for the remaining duration of your shower and rinse thoroughly. 
An alternative to this mask Would be a sugar olive oil hair mask. 
Mix sugar and olive oil in 1:2 proportion and apply on your scalp for 30-60minutes. Massage your damp hair in the shower and rinse completely. 
DANDRUFF 
The excess secretion of oil on your scalp can lead to growth of dandruff.
 Aloe vera contains something called proteolytic enzymes which repairs dead skin cells on the scalp. It's conditioning properties leaves your hair looking shiny and smooth.

The citric acid in lemon juice acts as a natural bleach or oxidizing agent. This property lightens hair by chemically reducing your hair's color pigment, or melanin. When exposed to the sun, the citric acid accelerates the bleaching process.
The lightening effects of lemon juice works best for lighter hair colors, while darker brown and black tones might see some non noticeable effects.
Method:
Squeeze aloe Vera gel out of the plant and mix it with coconut oil in a 3:2:1 proportion. Apply the mask on your scalp, concentrating on the itchiest parts of your scalp. Let the mask sit for 45-60 minutes and rinse with warm water thoroughly.
Use this mask once a week as aloe Vera has cooling properties that can lead to drop in body temperature.
FRIZZY HAIR 
Looking for a way to deep condition your hair to get rid of the dryness and frizz? 
Then this hair mask might be your one stop solution. 
Honey contains properties that helps boost epithelial cell growth. The scalp is full of epithelial cells that make the important follicles and ducts that promote hair growth. Honey, also contains vitamins,minerals,amino acids and antioxidants that restores moisture to your hair. It's emollient and humectant properties also make it a great moisturiser. 
Yoghurt is rich in proteins which are required for hair growth. It's lactic acid properties make it a great cleanser and helps clear dead skin cells. It's conditioning properties leaves your hair looking soft and shiny!
Method:
Mix one whole egg with olive oil,honey and yoghurt in the 2:1:1 proportion. Apply the mask on your roots and work it along the length of your hair. Leave the mask on for 20-40 minutes and rinse with warm water and a mild shampoo.
So, grab those ingredients and get masking! Gorgeous hair has never been closer and inexpensive!
By Harshitha Kumaran