On the runways around the world, the colors are bold, the fabrics are fluffy, the vibes are blingy, and the attitude is vibrant. As winter approaches in India, it's time to dig out our winter attire and style it every day. We always have the impression that we can't style trench coats and leather coats in India, so we don't have Indian winter outfits and end up wearing a sweater. Because winter in India lasts only a month or two, you won't want to invest in winter clothes as well. Still, you can easily style your summer wears during the winter, and you may be wondering how?
Let's take a look at four different ways to up your winter fashion game.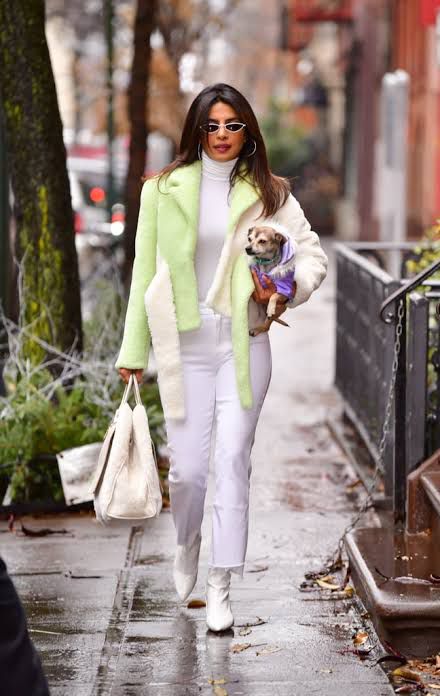 Turtle neck
The turtle neck can keep you warm in the winter and is best suited for the Indian climate. The turtle neck will go well with winter wear, and the best way to style it is with coats, some jewels, and boots. Also, wearing the turtle neck as a blouse for the saree is the classic way to elevate your fashion game.
Ethnic/ Black coat
When you need to look cool but don't have time, this made look of a black coat and blue ripped skinny jeans works a treat. One of the best ways to style an ethnic coat is to combine it with a sari or dress that gives it an Indo Western and Indian look. The technique is to choose a neutral or black coat that suits any color of clothing.
Scarf
Scarf fashion never goes out of style. It will be the most comfortable and warm to wear with a scarf with a saree, kurta, or sweater during the winter. Wrap the scarf around your neck, styling your waist belt will give you an elegant and edgy look for any office or college functions this winter. Instead of Juttis or sandals, try oxford shoes for a more unique and classy look.
Kurti
Who says that Kurti can not be your winter wear? Layer your Kurti with short denim or a jacket and tag your denim beneath for a trendy look. Finish with a pair of mules or Juttis. Pair your full-length Kurti with a pleated kimono. It's not only fashionable, but it's also very appropriate for the weather.