How annoying is it to find an actress given the same old role we're all too bored of? Most actresses in South Indian cinema are given the most common professions most of the time while the heroes get to be a spy, a fighter pilot, a sage or even a martial arts expert! The actresses, however, play teachers, housewives, village belles, doctors, prostitutes, or even just play pretty girls who do nothing but smile and wave all the time.
In this list, we bring out the various professions our favourite heroines have played on screen and there's nothing more refreshing to see them in roles that have more substance in it!
Jyothika's cop act in Naachiyaar
For once, an actress' beauty wasn't the focal point of her character. In Bala's Naachiyaar, Jyothika played a cop with such intensity, holding nothing to behind to show that her character is one person to watch out for. When the film's teaser was out, her uttering a Tamil abusive word led to a lot of people directing hate towards her. But it doesn't matter because her role was too good to handle and she did justice to it, a big risk coming from an actress who always featured in attractive, bubbly roles!
Anushka Shetty & Nayanthara's as IAS officers
Anushka Shetty and Nayanthara are actresses who keep outdoing themselves. If Anushka Shetty went beyond just a pretty face in Baahubali, where she wielded the sword and bow and arrow, she pretty much went all out in the difficult yet measured performance in Bhaagamathie. And what's best, her character starts out as a righteous IAS officer!!
Nayanthara, too, does all things awesome in Aramm and no points for guessing why. Her role was well written and she was the headliner of the social drama, with her character having no need to rely on a hero. A super bold IAS officer, Nayanthara's character is one of the best-written female leads in recent Tamil cinema and with her profession, it's also a first of many! Plus, who doesn't like to see a woman at the forefront?
Radhika Sarathkumar as a bus driver in Ippadai Vellum
Radhika Sarathkumar is in her early 50s and yet it doesn't stop her from doing different roles each time! Sure, she might have just been slotted as the actress who will more often than not play mother roles, but that doesn't mean it'll be boring. In Ippadai Vellum, Radhika drove a bus, playing a bus driver in the comedy thriller despite playing mother to Udhayanidhi Stalin's character. Plus, kudos to those pretty commendable driving skills!
Trisha diving into politics in Kodi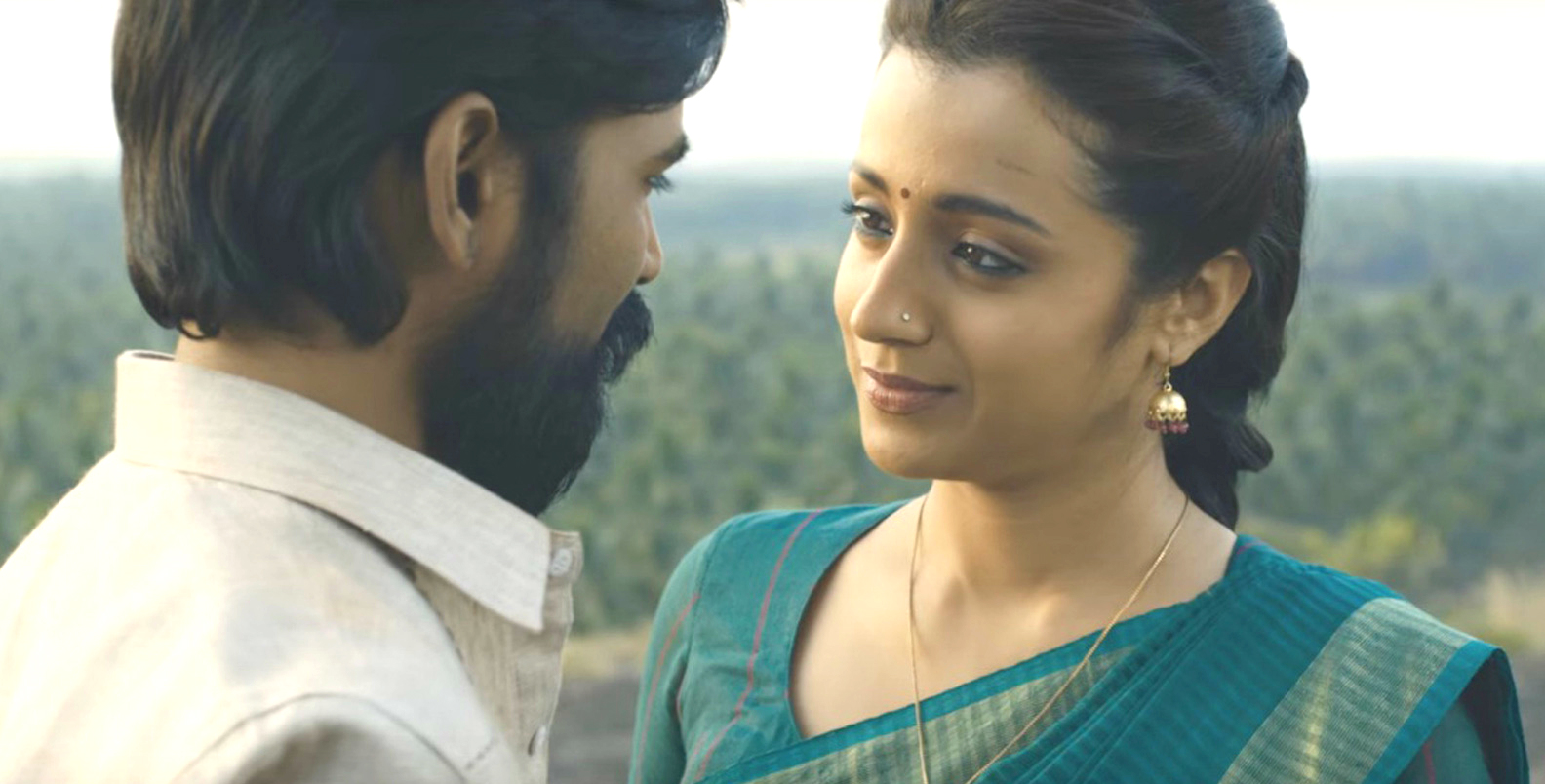 In Kodi, Trisha played a villain but with so much spunk! It was a role like no other, where her character was smart and calculative and had ambitions that were beyond impressing a man. She had her career and power in mind and no one could stop her, not even her lover! Her character Rudra and the political undertones to which she acted deserves all the applause!
Nivetha Pethuraj's space scientist venture in Tik Tik Tik
In what is being regarded as India's first ever space film, Nivetha Pethuraj will play a space scientist in Tik Tik Tik that has Jayam Ravi in the forefront. It's a major departure from the kind of roles that Tamil cinema actresses are offered and her being the female lead, there are a lot of reports that suggest that her character is crucial enough. Sure, there might be a romantic angle thrown in but when have we ever seen an independent woman in space? Plus, she's performed all the stunts herself and said she didn't need a body double for it!
Simran, Samantha, Madonna Sebastien as journalists
In Kannathathil Muttamitaal, Simran played a news presenter and was looked at as a career-oriented woman while also being a caring mother. Samantha's character in Mahanati was that of a journalist who is tasked with writing a story that changes her life. And Madonna's character in Kavan goes through hardships and a lot of moral dilemmas but is also someone who goes with the right feeling instead of just tagging along.