A pet is your best friend, they love you unconditionally. They are a companion for life, they don't judge you or critique you, they love you with their heart. Our South Indian actresses have a special fondness for their fur babies and they are all over their social media. This gives a glimpse into their homes, their lives and makes us realise they are just like us. When you come home at the end of the day, a pet will shower you with affection. If you're sad or stressed, they have a way of knowing, they will sit by your side and comfort you. Here is a list of celebrities with their adorable pets :
Keerthy Suresh
View this post on Instagram
Keerthy Suresh's pet is name Nyke and he's a Shih Tzu.  The actress recently shared a couple of selfies with Nyke post her workout session. She was seen pouting and smiling, with her "workout partner". How PAWdorable! 
Samantha Ruth Prabhu
View this post on Instagram
Samantha has two dogs – Hash and Saasha. She has two dedicated     story highlights on Instagram for them, that's how big a part they play in her life. She often shares candid moments of her pets on her social media profiles.
Rashmika Mandanna
View this post on Instagram
Rashmika has a pet dog named Aura and recently welcomed a cat called Snow to her family! She is so fond of animals, she's afraid her house is going to turn into a mini jungle.
Anupama Parameswaran
View this post on Instagram
Anupama Parameswaran, the talented and beloved actress, is not only known for her remarkable performances but also for her immense love for animals. Among her furry companions, her dog Whiskey holds a special place in her heart.
Aishwarya Lekshmi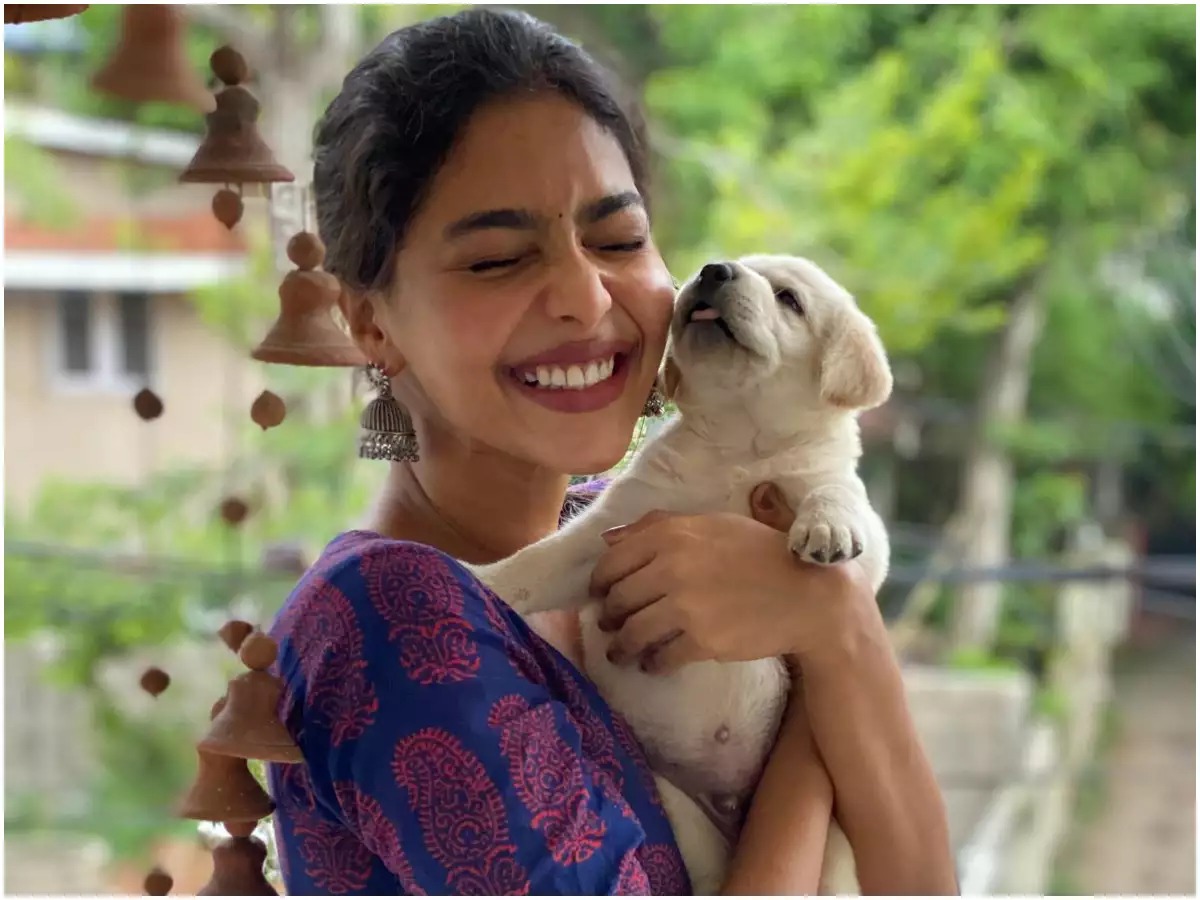 During the lockdown, the PS-2 actress adopted Bruno, a lab who she named Drama.  She is a passionate person who felt that the pet brought peacefulness to her life.
Varalaxmi Sarathkumar
View this post on Instagram
Gucci, a lovable and charming canine, has been a part of Varalaxmi's life. In interviews and social media posts, Varalaxmi often expresses her immense love for Gucci and how this furry friend has changed her life.
Raiza Wilson
View this post on Instagram
Raiza Wilson has always had a special connection with animals, but her bond with her dog, Brutus is truly extraordinary. She is seen holding baby goat, petting calfs and cats.