Navarasa, created by Mani Ratnam and Jayendra Panchapakesan has recently become the talk of the town. 9 directors, 9 stories, 9 emotions and a bunch of actors have come together for this Anthology streaming television series that has been released on Netflix. This series which has 9 stand-alone episodes has been directed by 9 talented directors and produced by Mani Ratnam's Madras Talkies and Jayendra Panchapakesan's Qube Cinema Technologies. 
The 9 episodes of the series represent the Indian concept of Navarasas. The ancient Indian book Natya Shastra written by Bharatha talks about these 9 Rasa aesthetics which play an important role in theatre and dance. The nine emotions are, Karuna (Compassion), Hasya (Laughter), Adbuta (Wonder), Bibhatsa (Disgust), Shanthi (Peace), Roudhra (Anger), Bhayanaka (Fear), Veera (Valour) and Shringara (Love).
The idea of the series was conceived by Mani Ratnam and Jayendra Panchapakesan when they decided to help daily-wage workers and other members from the Film Employees Federation of South India (FEFSI), affected by the Covid-19 Pandemic, by generating funds from this. Marking the digital debut for Mani Ratnam and the production studio Madras Talkies, the company teamed up with FEFSI and Bhoomika Trust for the fundraising activities.
The directors who have come together for this series are, Bejoy Nambiar, Priyadarshan, Karthick Naren, Vasanth, Karthik Subburaj, Aravind Swami, Rathindran R. Prasad, Sarjun K M, and Gautham Vasudev Menon. An ensemble cast consisting of Vijay Sethupathi, Revathy, Prakash Raj, Remya Nambeesan, Ashok Selvan, Yogi Babu, Prasanna, Aravind Swami, Aditi Balan, Rohini, Delhi Ganesh, Gautam Menon, Bobby Simha, Riythvika, Ammu Abhirami, Sri Raam, Parvathy Thiruvothu, Siddarth, Atharva, Anjali, Suriya and Prayaga have acted in the movie. 
The series also has a list of music directors, cinematographers, dialogue writers and other people from the industry come together for this cause. The series was announced in October 2020 and Kollywood audiences have been anticipating it ever since. Out of the lot, some episodes were a hit while some were misses. While it is a great way to convey 9 stories with the performances of brilliant actors, not all the movies hit the mark we expected. 
1.Edhiri – Karuna:
Cast: Vijay Sethupathi, Revathy, Prakash Raj, Ashok Selvan
Director: Bejoy Nambiar
Bejoy Nambiar's 'Edhiri' had a lot of potential to tap from its actors and the characters that they played, but fell short of conveying the idea of the story.
https://jfwonline.com/article/navarasas-edhiri-an-episode-that-didnt-utilise-the-full-potential-of-its-actors/ 
2. Summer of 92' – Hasya:
Cast: Yogi Babu, Remya Nambeesan, Nedumudi Venu
Director: Priyadarshan
Priyadarshan's 'Summer of '92' was a big misfit in this series of emotions as it surely did not make the audience laugh even for a minute!
https://jfwonline.com/article/navarasas-summer-of-92-an-episode-that-was-a-misfit-in-the-series/ 
3. Project Agni – Adbuta:
Cast: Aravind Swamy, Prasanna, Sai Siddarth, Poorna
Director: Karthick Naren
Naren's Project Agni has done solid justice to the idea that he has tried to represent and has really made us open our mouths wide in surprise! 
https://jfwonline.com/article/navarasas-project-agni-an-episode-that-pretty-much-blew-our-minds/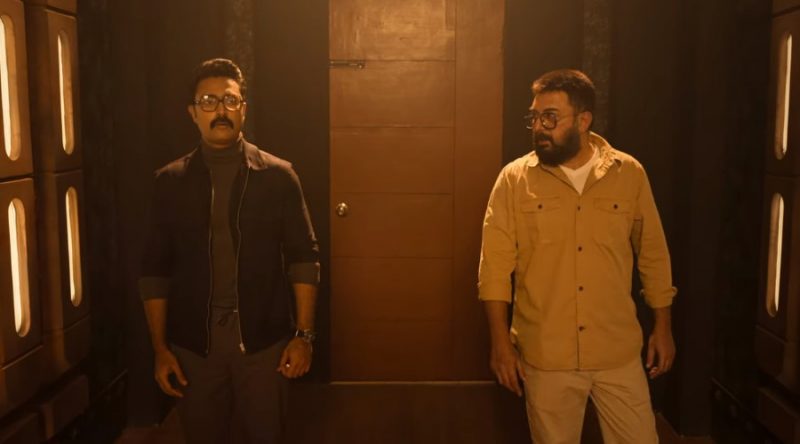 4.Payasam – Bibhatsa:
Cast: Delhi Ganesh, Rohini, Aditi Balan, 
Director: Vasanth
Disgust is neither an easy emotion to portray, nor one to evoke in the audience. Disgust may be easy to evoke by showing something not appealing to the eye. But, it is not easy to convey by mere emotions and actions. Vasanth's Payasam has done that job perfectly!
https://jfwonline.com/article/navarasas-payasam-an-episode-that-did-justice-to-its-emotion/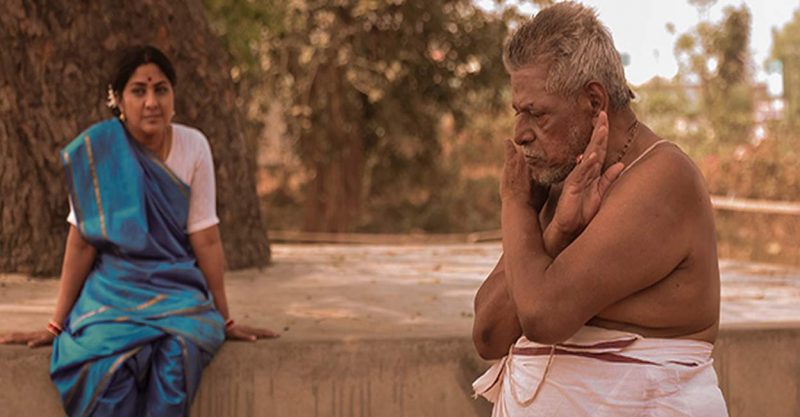 5. Peace – Shanthi:
Cast: Gautham Vasudev Menon, Bobby Simha, Sanath, Master Tharun 
Director: Karthik Subburaj
Karthik Subburaj's Peace was a good story of emotions to watch, but confused its audience with its portrayal of Peace! https://jfwonline.com/article/navarasas-peace-an-episode-that-confused-us-with-its-emotion/ 
6. Roudhram – Raudra:
Cast: Riythvika, Sree Raam, Abhinayashree, Ramesh Tilak, Geetha Kailasam
Director: Arvind Swami
The sixth episode Raudra tells the story of the crippling poverty that has thrown a family into disarray. 
https://jfwonline.com/article/navarasas-roudhram-an-episode-with-a-potent-plot/ 
7. Inmai – Bhaya:
Cast: Siddharth, Parvathy Thiruvothu, Ammu Abhirami, Pavel Navageethan
Director: Rathindran R Prasad
Inmai, the seventh episode leaves the audience in fear, suspicion, shock and a mixed lot of emotions. A must watch! Undoubtedly one of the best episodes of Navarasa as it conveyed the emotion it tried to explore precisely.
https://jfwonline.com/article/navarasas-inmai-an-episode-with-a-gripping-narrative/ 
8. Thunintha Pin – Veera:
Cast: Atharvaa, Anjali, Kishore
Director: Sarjun KM
Sarjun's Thunintha Pin is an Episode With An Interplay Of Courage And Confidence!
https://jfwonline.com/article/navarasas-thunintha-pin-an-episode-with-an-interplay-of-courage-and-confidence/ 
9. Guitar Kambi Mele Nindru – Shringara:
Cast: Suriya, Prayaga Martin
Director: Gautam Vasudev Menon
Guitar Kambi Mele Nindru: An earnest Suriya and soothing music are the primary takeaways from the last episode of Navarasa.
https://jfwonline.com/article/navarasas-guitar-kambi-mele-nindru-an-episode-of-brilliant-music-with-equal-lows-and-highs/ 
On the whole, the Top 2 episodes in the series are undoubtedly Rathindran's Inmai representing the Bhaya Rasa and Karthick Naren's Project Agni, representing the Adbhuta Rasa. The 2 that were not upto the mark are, Priyadarshan's Summer of '92 representing the Hasya Rasa and Sarjun's Thunintha Pin representing the Veera Rasa. The other 5 episodes are one time watch with amazing performances from their respective cast!