India is a diverse country with varied cultures and heritage, each having its own sets of customs and traditions. Much like unique Fashion trends, there are differences in our Decor and Interior designing styles from one region to another within our country's boundary as well. Despite the distinctions, these styles are bound by one common purpose. The purpose of subtle reference to their rooted culture. Although these trends originated in one place, they are now inspired and recreated in many homes and sets all over the country by several architects and Engineers.
Here are a few such decor styles and trends derived from different parts of our country.
Chettinad style
Located about 90kms from Madurai, Chettinad is home to culturally sound traditions. The Chettinad style is an amalgamation of the European influence with Traditional Tamil architecture. Spacious courtyards, Rooms embellished with marbles, teakwood, antique artifacts, and Athangudi tiles are the sure Ayes' when it comes to a home built in the Chettinad style. These homes generally have a Single-storey Palaial Mansion kind of an appeal that makes them stand out in any neighborhood. With Madurai having a hot and humid climate, these exotic homes are a perfect choice with their open courtyards and double roof system made of baked clay tiles called Chajjas which act as sunlight bearers.
Pros: Sustainable and Durable
Cons: High construction and maintenance costs
Styling tip: To infuse Chettinad style in your homes, use Athangudi Tiles for your floor and decor it with Antique Wooden Furniture.
Rajasthani style
Vibrant colors, rich folklore style, explicit bind with the region's folk arts and crafts are the definite checks when it comes to a Rajasthani-styled home. Due to the state's concrete build with its history and culture, every home has an influence of the territory's highlights from the Thar desert to its monuments built in the Rajputana architectural style. A few highlights that point to this style of build are Jalis, Chhatris, Jharokhas, Marbles.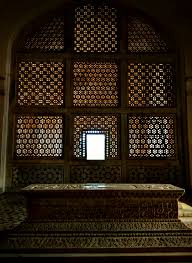 Jalis allow partial views due to its intricate carving on lattice screens or sandstone. These are excellent ventilators that cast filtered light throughout the day.
Chhatris are umbrella or canopy-shaped Gazebos that have a complex and intricate design orientation. The Chhatri silhouette embedded with a Jali is the widely chosen modern-day interior design. These designs are used from kitchens to bedrooms to induce a royal look to the houses.
Jharokhas are the traditional balconies that are usually made of wood or expensive stones like granite, white marble, etc. These are very much preferred by many for their mix of neo-traditionalism with modernity.
Pros: Gives a Royal-Modern touch
Cons: High procurement cost and requires skilled craftsmanship
Styling tip: Instill a mirror/Jali in your Jharokha-inspired balcony to induce the Rajasthani architectural style with modernity!
Kashmiri style
Kashmir being the naturally beautiful region, their decor style represents the state's ethnicity. The must-haves in a Kashmiri-styled home are low-lying bed, curtains, and carpets made of the valuable Cashmere wool and lots of wooden antiques. The highlight of this style is that every design is intricately handmade by highly skilled craftsmen and artisans.
Pros: Durable as they are handmade
Cons: High cost and not suitable for tropical regions
Styling tip: Install a wooden Bed on a handmade Cashmere Carpet in your bedroom to get the royal Kashmiri style!
Calcutta style
The homes built in Calcutta have the impression of the age-old Colonial rule. Vintage and Intellectual are the two words describing this style. The main highlight of these homes is a study room inbuilt with a shelved library. Lots of wooden artifacts, priceless antiques, veteran paintings, ancient scriptures, and literature are a few musts in a traditional Calcutta-styled household.
Pros: Instills a rare, unique look to your homes
Cons: High buying and maintenance costs
Styling tip: To go the Calcutta way, decorate your rooms with loads of Wooden furniture and vintage showpieces!
Goan style
Goa being the party host of India, it does make sense for the party hangover on its decor style. The Goan-styled homes are a perfect choice for those who love the tropical beaches. This style has vibrant pop of colors complemented with the old-school rustic wooden furniture. The main highlight of this style is its kitchen. The kitchens are generally island kitchens with bright party-colored Plywoods and Spotlights on the ceiling. 
Pros: Induces a calm-relaxing mood
Cons: Not so durable
Styling tip: Choose bright oranges and yellows for your walls to bring the Goan party style!