Rarely does Tamil cinema offer good and meaty roles to its heroines and Gautham Menon is one of those few directors who writes great characters for the women in his films. The heroines in his movies are effortless and steal the show with their performances. His women are so unique that their characters and names are etched in your minds long after the movie is over. He was the first  to move away from the cliche of naming heroines 'Priya' and named them realistic, like Aaradhana, Jessie, Malini and Hemanika.
But, there is a certain reason the director deeply believes in – names represent characters. Each name holds a meaning to GVM and the mastermind works further develop his character arc further from there. Gautham also brings in a lot of strength in his women but it is completely contrasting to Mani Ratnam's women. While the latter believes in bringing a certain amount of modernity in the storyline, his women characters are beautiful, old souls. While Gautham's women characters are very progressive and independent in nature, the storyline holds old school dear. Gautham's way of portraying progressiveness throughout old-school narration is what makes him an "actress's" director.
He simply falls in love with the roles he writes and that ultimately leaves his audience awestruck.
Take Simran's Malini for example – a stunning character who is much undervalued. Malini is the epitome of a progressive woman and indirectly she is her son's role model although he is a papa's boy in this film. His father himself reflect's Malini's character that sticks on with the son. The complexity of her character is the beauty of it making a simple storyline wondrous.
Here are some of the most memorable female characters from Gautham Vasudev Menon's movies we have analysed:
Reema Sen as REENA JOSEPH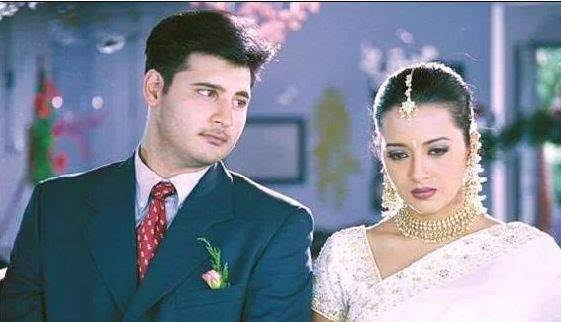 You may think that Reena is probably one of the most common characters in Tamil Cinema but if you dig deep you would understand that Reena is that new age woman believing in old school love. To her, falling in love with the person is more important that falling in love with the name. We would like to believe that it was since then than GVM fell in love with choosing unique names. Reena looked past everything physical and worldly. She fell in love with the soul – a soul that thought her to love herself and taught her the art of letting go if anything or anyone ever hurt her (see the progressiveness here?)
Trisha as Hemanika
She is stunning, there is no doubt. She is a terrific dancer, a strong single mother who doesn't let the society's futile judgement bother her. She believes in life after losing loved ones and she chooses them wisely as well. Trisha as Hemanika is very clear and confident with what she wants from life – be it her confidence in dance or be it choosing Sathya (Ajith) not just for herself but a wonderful father to her daughter too. Hemanika in Sanskrit literally means crown of confidence and she has definitely worn it beautifully and graciously on her head.
Anushka Shetty as Thenmozhi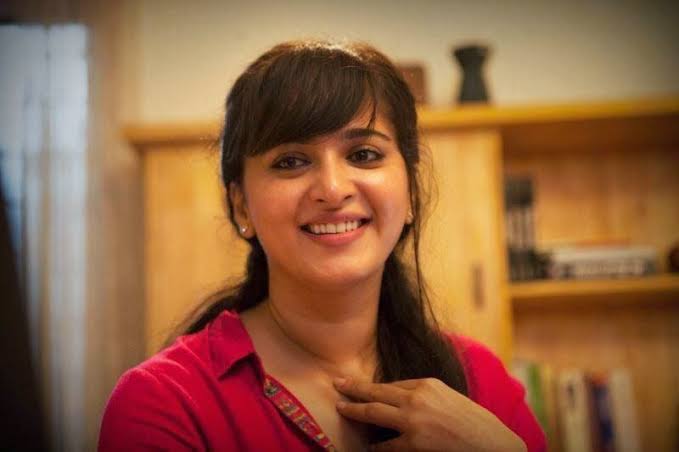 Depicting a beautiful Tamil name, Thenmozhi is as vulnerable as she is strong. She is a woman of strength and valor but Anushka Shetty as Thenmozhi is just yearning for a situation where she could be happily sensitive and vulnerable which is as good as strength. Infact, Isha (Anika Surendran) is her one final hope she could latch on to. Being a child, she could mend in with her easily and let herself lose – that is, just by simply being sweet and sensitive just like her name.
Simran as Malini Krishnan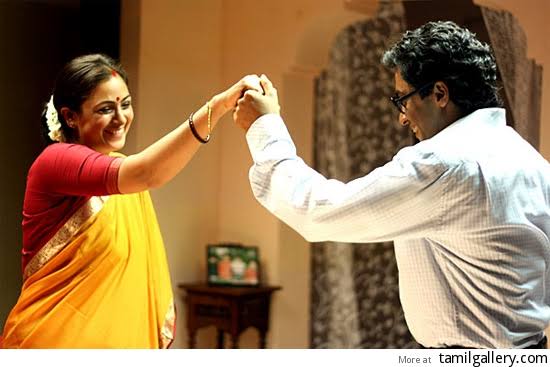 There is nothing Simran can't do. The roles she chooses are stellar and one among them is Malini. Simran is one of those rare actors who has had fantastic characters both as Indira (Kannathil Mutthamittal) and Malini (Vaaranam Aayiram). Two strong yet contrasting mothers from two directors who solely believe women are the backbone of any story. With Indira, she is a worldly mother – her love knows no bounds and they are equal for all her children but she knows the value of another mother's aching heart and she always holds justice close to her heart. Meanwhile, Malini is very silent, observant and very progressive – she lets then men in her house take over emotions and she lets them deal with it their way but they both know that Malini is their only solution when it comes to a combination of love and logic. Oh, Simran the way you have played the roles of two contrasting mothers makes us fall in love with you even more.
Samantha Akkineni as NITHYA
Neethaane En Ponvasantham was a love story that follows the life of childhood sweethearts, Nithya and Varun. Starring Samantha and Jeeva the movie was expected to be a breezy love story, instead Gautham refused to take the usual route and focused on the problems the couple go through at different points in their life. Nithya played by Samantha is courageous and is someone most girls could relate to. She cries over her break up but is very quick to bounce back and focuses her energy into something good. When we all expect Nithya to take Varun back when he apologizes, she takes a stand and refuses to budge. With Nithya, she is as positive and sweet as she can get but the inner strength lying within is very appreciable. Like anyone in live, when they fall out of it, being sensitive about it is the way to go and she does it beautifully bouncing back after that. She is true believer of love and power albeit what she shows outside is only a percent of her beautiful self.