Affairs are and have always been controversial; especially when it involves famous actors. Fans and audience have heard numerous rumours about co-stars being in a relationship. However, some of these stars have made no comments, some of them have made public appearances.
Since many of the South male stars are married, rumours of their alleged affairs with actresses have not only shocked the fans but also the industry. Some of them don't look eye-to-eye, whereas others have managed to dismiss the rumours and have been friends. Here are some of the affairs which topped headlines in South Cinema.
Prabhudeva and Nayanthara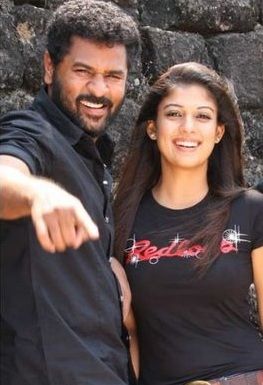 That's one couple that had gone public with their relationship. Many fans of Prabhudeva expressed disappointment when he separated from his wife of 15 years Ramlath, who changed her name to Latha. The couple has three children but unfortunately, their eldest son passed away due to cancer in 2008. His wife opposed their affair and live-in relationship. Many women's organisations also burnt an effigy of Nayanthara during the affair. In 2010, the couple (Prabhudeva-Latha) got divorced, however, in 2012, Nayanthara confirmed that they had ended their relationship. Theirs was one of the most talked about relationships in the tinsel town.