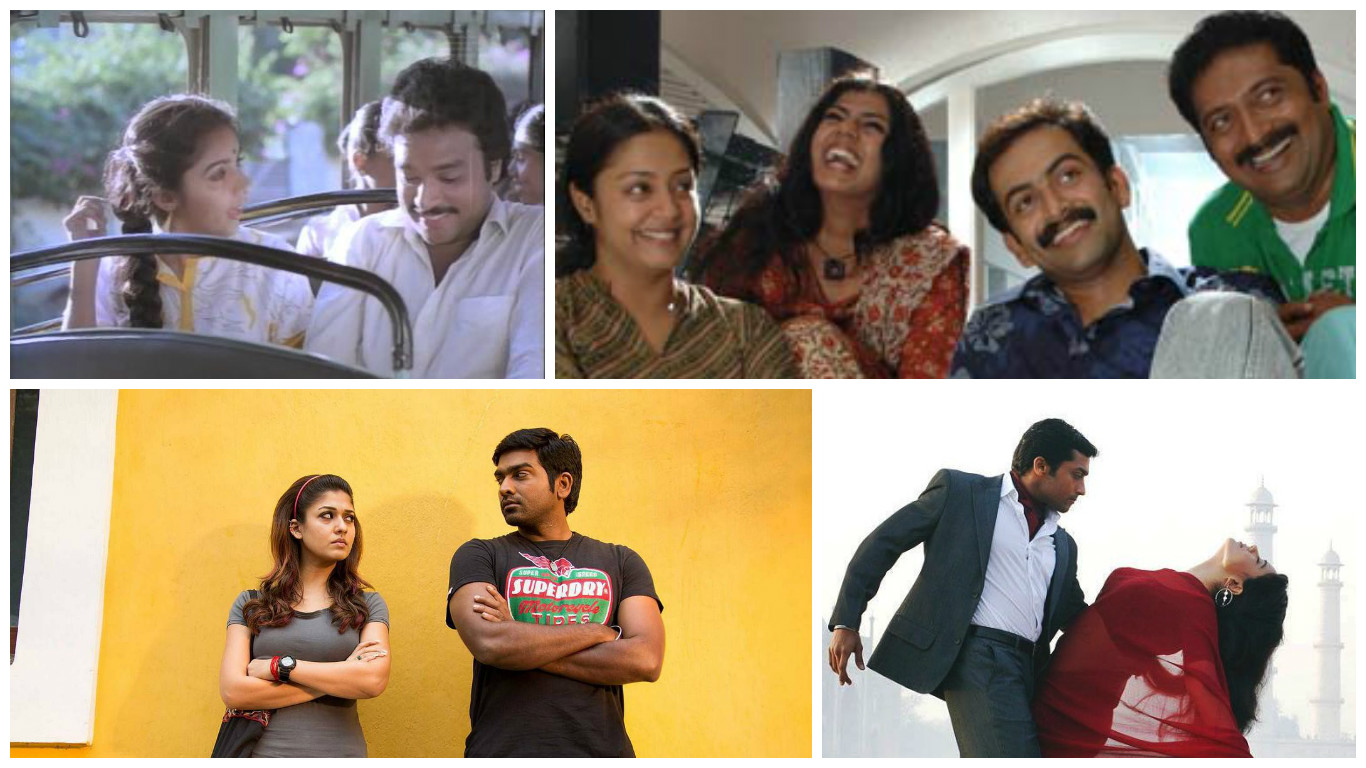 In a patriarchal society like ours, the last thing one would like to watch on screen is a woman being objectified. During the audio launch of 'Magalir Mattum' Jyothika rightfully said, "Dear big movie makers, give the women in your movies a much-dignified role to play. Sexual objectification and four heroines for one hero are simply low and disgusting." Cinema plays a major role when it comes to conveying a message and is socially responsible in shaping the youth of this Nation.
This necessarily does not mean that there should only be a movie like '36 Vayadhinile' or a 'Magalir Mattum' but even in a mega budget movie where a mass hero is present, a heroine need not be overshadowed or brought to light during only item/love songs and other two-three sequences where either the comedian is making double meaning jokes about the heroines like that of Soori in 'Jilla' or be it Santhanam in almost every movie.
Feminism is equality and when this theory is applied in every movie, it flourishes. For example, every Mani Ratnam film holds a special place for its heroines. If not like Mani Ratnam, who gives every woman one of the strongest roles ever, at least a movie like 'Vaaranam Aayiram' or 'Mozhi' would suffice. A movie need not necessarily show a woman physically fighting but they also need not show that only a mass hero who fights (using VFX and graphics) has the ability to protect his lady love.
There are many movies that are popular because of the "massness" of the hero than of anything else. Here are our personal picks of 10 Kollywood movies that had heroes and heroines who weighed equally in the movie:
1. Mouna Ragam: Of course, who can forget one of the most epic love stories of 'Mouna Raagam' starring Mohan, Karthik, and Revathi. The character of Divya was so beautifully portrayed. She is that woman who is stuck between her past love and her present marriage. She is the woman of two minds. Her character was deep and her role in fact overpowered the roles of both the heroes. The movie is still etched in the hearts of many.
2. Roja: Ever heard of the story 'Sathyavan and Savithri' where the wife fights against the God of Death to bring back her husband's life? That's what is Roja from the movie 'Roja'. Sensitive, feminine but more than that she fights to win her husband back from the terrorists who held him hostage in Kashmir where they went for their honeymoon. She is that woman who is the "struggler" and the fighter.