7. Nithya Menon as Tara: Catering to the modern generation 'Tara' was a bold and beautiful independent woman living together with her boyfriend Aadi in the movie 'OK Kanmani'. Although she was what every woman ever is today, she was a gentle lover on the inside and didn't want to lose her love and ultimately her partner amidst modernization and urbanization. She is that woman who is individual and contemporary.
8. Revathi as Chitra
What would Chitra have gone through is unimaginable. Mr. Ratnam probably was one of thise very rare creators who portrayed different forms of motherhood. He, through his women, narrates how every individual mother gives birth to a very new emotion when she gives birth to a child. Chitra, as we can see from the outside would look like any normal caring mother but her fear of losing her daughter haunts her every single day. She wants Anjali to lead a normal life but she also fears if that would make her meet her end sooner than later. Revathi beautifully captivates this conflict right through her eyes.
9. Simran as Indira Thiruchelvan
Shattering every form of societal judgements and stigma around adoption, Indira is the mother the world fails to understand. She loves her adopted daughter. There is no stopping these two from reaching the stars despite what the world says. Indira's love for her adopted child is equal and unabated as supposed to her biological children. Her daughter her precious something, a queen in the making with a lot of wit, love and vigor just like Indira herself. Indira's unsolicited love only goes to show that motherhood need not be biological to prove its strength.
10. Saranya Ponvannan as Neela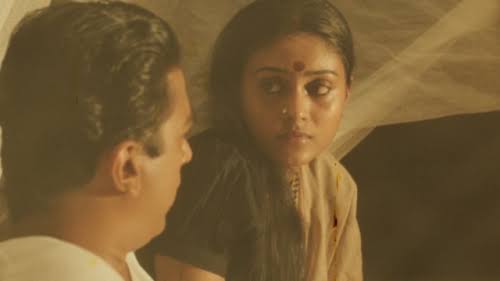 Probably one of the most underrated characters of Mani Ratnam has to be Neela. Neela has suffered – a young woman with millions of dreams has been pushed into hell that nobody deserves to go through. Neela's life has been a misery and her life ended on a misery but to her death was a better relief than life itself. She wanted to be educates, she wanted to achieve and touch the sky but patriarchy pulled her down into the drains. But she continued to believe in men and in the love they share. The young woman fell in love with Velu, started a family if not school, but gave her life for the man she loved because that was her one, true escape from this unjust world.
11. Shobana as Subbulakshmi
Subbulakshmi's conflict was probably the most unacceptable one by the audience but that's only another kind of a woman existing in this world. She chose her path and made her choice. We wonder how the judgement would have looked like had it been the decision of a man. It wasn't easy for her either but making a difficult choice is harder than making an easier one. Oh, want a chaotic conflict that must have been for her – a conflict between love and reality.
Mani Ratnam is not simply called a mastermind for his unbelievable frames and his unique directorial narratives but most importantly for the love he has for his women. I think that is a rare gift to find in men in general.