Sai Pallavi and Suriya starrer 'Nanda Gopalan Kumaran' is touted to release on the 31st of May and is easily one of the most abticipated films this year. Sai Pallavi has garnered innumerable fans through the few films she has acted in but she hasn't quite had a commercial box-office success in Kollywood as yet. But, looks like it she is not far away from that considering how much love the trailer of 'NGK ' has received.
But, what Sai Pallavi is today is not all about the talent but the confidence with which she brings her talent forth.
The actress has always been clear about what she wants and what she builds her image to be. Be it photoshoots, endorsements or movie scripts, Sai Pallavi is very choosy.. Fairness creams have always been one of the most racist endorsements and has turned down the confidence of thousands of men and women.
Sai Pallavi was offered to endorse a famous fairness cream brand and was offered a massive 2 crores for it as well. But, the strong-willed actress had, without a second thought, turned down the brand. Sai Pallavi is one of those very few actresses who doesn't wear makeup on and offscreen. Also, she considers fairness creams against her policy.
Sai Pallavi had earlier said, "I don't endorse beauty products. You need to be confident about who you are and your skin colour."
In a recent interview with Behindwoods, she stated that she doesn't need the money she makes out of fairness creams that give no woman any confidence.
"The circle that I know is my parents, Pooja (her sister) and friends. I've tricked Pooja at times…as far as I know, Pooja eats stuff like cheese burgers and has had a complex that she isn't as fair as I am. I've noticed that many a time, when we're both standing in front of a mirror, she will look at my face and hers. I told her once that if she wants to become fair, she should eat fruits and vegetables. And she did it! She doesn't like fruits and vegetables at all but she still did it, because she wanted to become fair. I felt very bad then. What an impact it has created on a girl five years younger than I am!" says Sai Pallavi.
She continued saying, "What am I going to do with the money I get from such an ad? I'll go home and eat three chapatis or rice. I don't have any other big needs. I see whether I can contribute to the happiness of people around me or I can say that the standards we have are wrong. This is the Indian colour. We can't go to foreigners and ask them why they're white, and if they know that they will get cancer because of it. That's their skin colour and this is ours."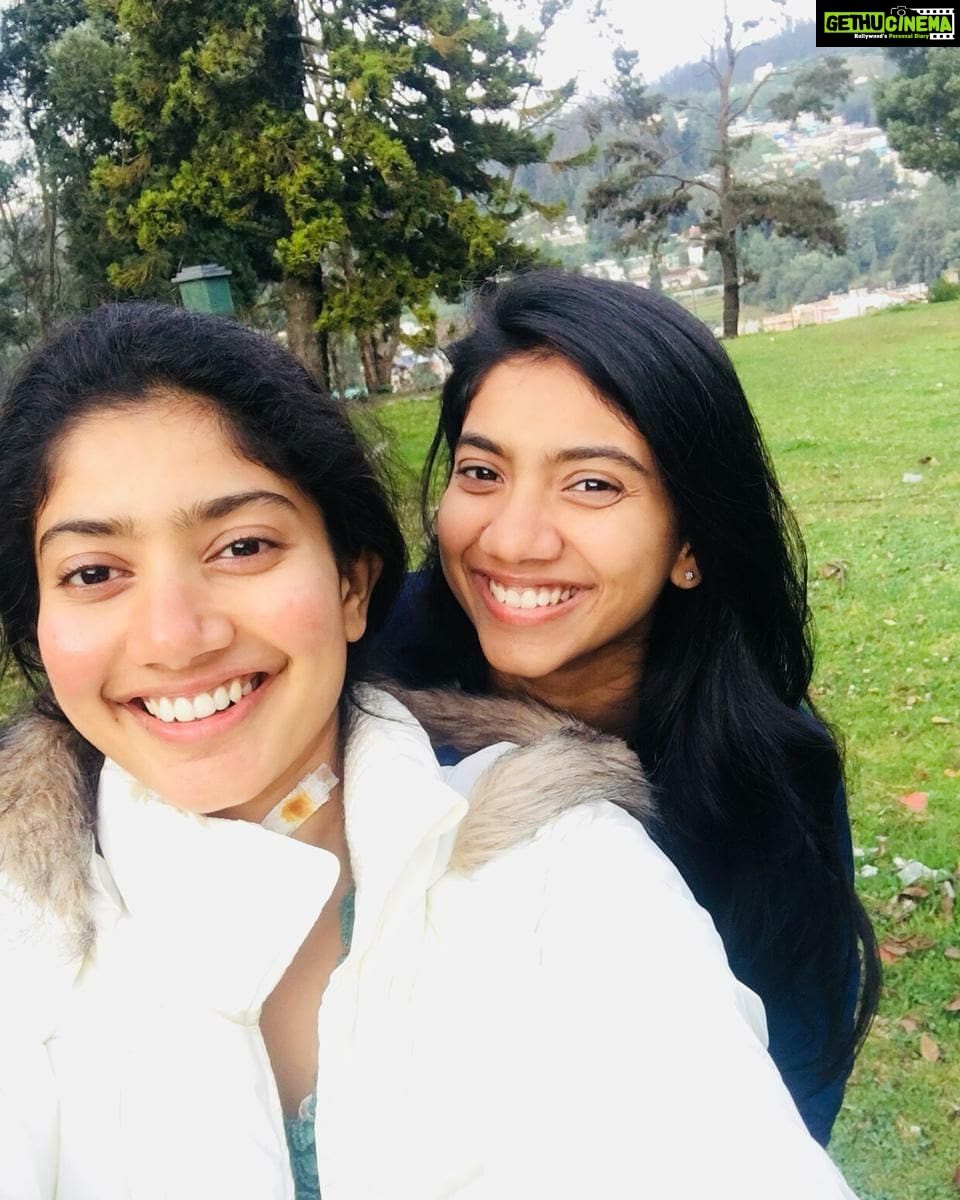 "If I had not done Premam, I too would have applied 100 creams on my face to remove acne. I haven't done my eyebrows yet. I asked Alphonse (director of Premam) if I should do all this – how can I be the heroine when I haven't cut my hair or done anything at all? What if people walk out? I was literally breaking my mother's bone because I was holding her hand so tight during the first day first show. I was worried about my voice, which sounds like a boy's! Even now, when people call and I pick up, they say, 'Sir, can you give the phone to Madam?' And so, I even change my voice and speak in a feminine way," she said.
The actress concluded, "I myself have had these insecurities. So when I have the power to change things at least a little bit, I want to use it the right way."