The Tamil cinema industry is known for bringing out great talents on screen. In today's industry, it is hard to find women technicians as their role is usually limited to acting. Women directors were unheard of but lately, things have changed and for the better. There are quite a few women making a mark in various filmmaking fields. Women directors in Kollywood have come a long way and made their work speak for themselves. Here are 8 women directors of Tamil cinema who gave their best and thoroughly entertained us.
By Ancy Donal
Kiruthiga Udhayanidhi
The wife of actor-producer Udhayanidhi Stalin, she made her directorial debut with Vanakkam Chennai, a romantic comedy film starring Shiva and Priya Anand in the lead. Kiruthiga also directed Kaali starring Vijay Anthony and she has worked on a number of short films before including the very sensitively made music video 'sadhayai meeri'.
Sudha Kongara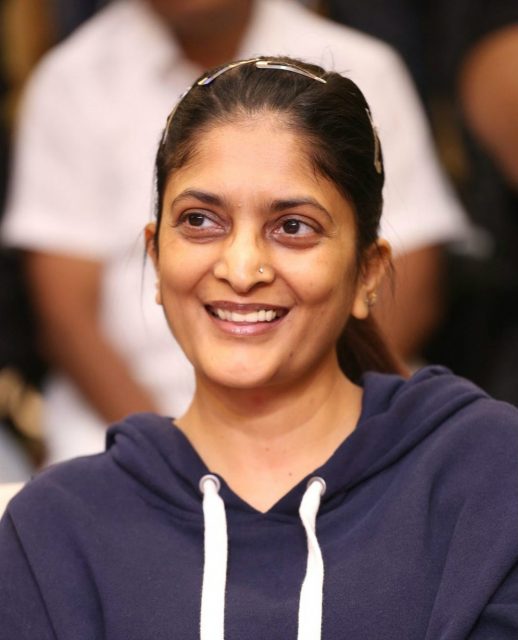 Sudha's first directorial venture was Drohi, a crime film during which she began writing a sports drama on boxing titled Irudhi Suttru. The film starring Madhavan received critical acclaim and was a box office hit. After Irudhi Suttru, her next directorial is a thriller based on a real-life incident.
Gayathri Manikandan
Gayathri is known for her film Vikram Vedha which grabbed her fame and recognition. The film was nominated almost in every category and won many awards. She along with her husband, Pushkar, write and direct feature films. Their films are noted for their unique style and technical finesse. The duo made their directorial debut in Oram Po and Va Quarter Cutting till date.
Lakshmy Ramakrishnan
Aarohanam was Lakshmi's debut film which received many critical reviews and a Special Jury award at the Vijay Awards. The film revolves around a missing mother, who suffers from bipolar disorder. Her second directorial venture, Nerungi Vaa Muthamidathe is a story portraying petrol crisis.
V Priya
Priya made her directorial debut with romantic-comedy Kanda Naal Mudhal starring Prasanna and Laila. The film received positive acclaim and the film did well at the box office. Director Mani Ratnam was her mentor. Her second film was Kannamoochi Yenada with Prithviraj and Sandhya in the lead.
Madhumitha
Madhumitha made several short films during her early days. Her debut film was the romantic drama Vallamai Tharayo starring Parthipan and Chaya Singh. The film completed a 100 days run at the box office and won the Tamil Nadu State Film Award for Best Family Film in 2008. It was also screened at the various International film.
Soundarya Rajnikanth
Soundarya, daughter of Superstar Rajinikanth, made her debut with Kochadaiiyaan starring her father and Bollywood actress Deepika Padukone. It was a computer-animated period film and it employed a special technique called motion capture. She also directed Velai Illai Pattadhari 2 starring Dhanush, Kajol and Amala Paul which was also an entertainer.
Aishwarya Dhanush
The daughter of Superstar Rajinikanth and wife of actor Dhanush, she directed her debut film 3 starring her husband and Shruti Haasan, which featured the viral song 'Why This Kolaveri Di'. It was the romantic film of the year. She also directed a romantic-comedy, Vai Raja Vai with Gautham Karthik and Priya Anand.