By Jayabhuvaneshwari B
In this long extended period of lockdown, a lot of us turn towards cinema and entertainment for an escape. Be it TV series or movies, they are the ones that make us forget the tough reality we are facing everyday. But, how good is a movie that does not give you nail-biting anxiety? Bored of action, romance and comedy movies? Here are 10 Tamil psycho-thrillers for you to test your anxiety levels:
1.Ratsasan:
Starring Vishnu Vishal and Amala Paul in lead roles, Ratsasan is a 2018 psychological thriller directed by Ram Kumar. The story revolves around a young man who aspires to become a director but is forced to enter the Police field after the death of his father. He is given the challenging task of tracking down a serial killer who is murdering young girls ruthlessly and in a manner unseen before. How he finds the killer and stops him forms the rest of the story. The eerie BGM by Ghibran and the interval scene that keeps you hooked to the rest of the film acts as the plus points to the film. The film is a one of a kind psycho-thriller that Tamil Cinema has seen. 
 2. Anniyan:
Shankar's iconic Anniyan starring Vikram and Sadha in lead roles, is one of the best early psycho-thriller movies. It became a big-hit when it released back then. The movie is about Ambi, who is an innocent yet rightful citizen who gets concerned and agitated by the Public Negligence and Social Apathy. He therefore develops 2 other personalities, Remo a modern Romeo and Anniyan a psycho-killer vigilante who kills all those who don't abide by the rules of the country or are involved in corruption activities. The movie was one of a kind that dealt with 2 psychological issues, Multi-personality disorder and Serial-Killing. The supporting roles played by Vivek, Prakash Raj and Nasser are well appreciated. 
3. Sigappu Rojakkal:
An iconic 70's Bharathirajaa movie Sigappu Rojakkal starring Kamal Haasan and Sridevi in lead roles, is one of the earliest movies that talked about serial-killers and their psychology. It is about a young boy, Dileep who has a terrible sexual abuse experience as a child and grows up to a misogynist. Years go by and he grows up to have sex with young women and then murder them right after. He falls in love with Sarada (Sridevi) and marries her. Sarada eventually finds out about his murders. She believes in him in spite of this and although he gets caught by the Police, she doesn't remarry and instead keeps visiting him in the hope for their marriage to work. The movie also stars Goundamani and Bhaghyaraj who also has written the dialogues for this movie. 
4. Vettaiyaadhu Vilaiyaadu:
28 years after Sigappu Rojakkal, Vettaiyaadu Vilaiyaadu is yet another Kamal Haasan movie that deals with psycho-killers. It is a Gautham Vasudev Menon movie that deals with 2 serial killers who rape and murder young girls only for sadistic pleasure. The movie also deals with other topics like suicide, homosexuality, etc. The movie was a massive hit because of the casting and the way the movie was taken on the whole. It also starred Kamalinee Mukherjee and Jyothika in lead roles. It ticks a lot of boxes because it is not only a psycho-thriller but also an Action Cop-thriller.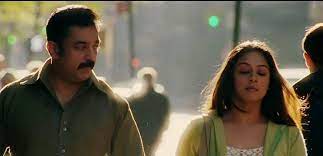 5. Imaikaa Nodigal:
Nayanthara's Imaikkaa Nodigal is a one of a kind serial-killer movie, because it is the only one that has a Female lead. Directed by Ajay Gnanamuthu, the movie also stars Anurag Kashyap, Atharvaa, Raashi Khanna, and Vijay Sethupathi among others. It is a psychological action thriller based on how a CBI officer tries to apprehend a serial-killer who is on the loose. The movie was appreciated for its unpredictable twists and for holding onto the thrill-factor until the very end. Nayanthara was appreciated for choosing yet another wise role that suits her character.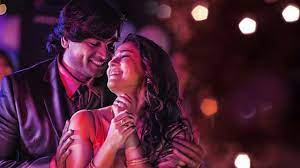 6. Aalavandhan:
Aalavandhan, yet another Kamal Haasan starrer, is based on his novel Dhayam and was released in the year 2001. It shows Kamal Haasan in a dual role along with Raveena Tandon, Manish Koirala and Sarath Babu in supporting roles. The film, directed by Suresh Kissna, focuses on two brothers Vijay Kumar and Nanda Kumar, both of whom had an abusive childhood. While Vijay Kumar is rescued by his uncle and becomes a Military officer, Nanda Kumar is left to grow up in a traumatic environment. As he becomes a schizophrenic and a psycho because of his childhood trauma, he decides to kill his brother Vijay's wife Teju, because he assumes her as their dead abusive step-mother. How Vijay saves Teju from Nanda forms the rest of the story. Kamal Haasan received a lot of critical appreciation for his role as Nandu because of the way he wonderfully portrayed a schizophrenic. Although the movie was not a big-hit, it is one that can be enjoyed by those who loved a good psycho-thriller.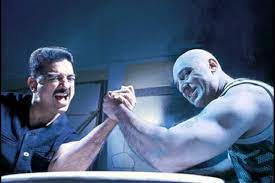 7. Manmadhan:
Silmabarasan's Manmadhan directed by A J Murugan, was the first film where Simbu played a dual role. It stars Jyothika, Santhanam, Goundamani and Atul Kulkarni in supporting roles. It deals with Madhan who kills morally corrupt young girls after seducing them and then rendering them unconscious before burning them. Jyothika finds out that Madhan could possibly be the reason behind many missing girls in the city. Atul Kulkarni plays the investigating officer who is given the task of finding the serial killer. Manmadhan became very famous for Simbu's infamous nosebleed. The movie is a good entertainer with a message about betrayal and true love.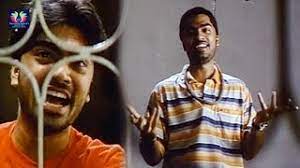 8. Nibunan:
Nibunan, directed by Arun Vaidyanathan, has Arjun, Prasanna and Varalakshmi Sarathkumar in lead roles. It is a proper serial-killer movie where the three in lead roles are police officers who investigate a series of murders that happen in their city. The serial killer leaves a few symbols and signs for the police officers to find them. How they find him and why he murdered the victims forms the crux of the story. The film's sub-plot is loosely based on Arushi Talwar's 2008 Noida Double Murder case. 
9. Spyder:
A R Murugadoss's Spyder, starring Mahesh Babu, Rakul Preet Singh and S J Suryah in lead roles was a 2017 action-thriller film that was based on a series of Serial-killings. The story is about Shiva, an intelligence officer, who develops a phone software that helps him track those in need of help. He sets out to save the people of Hyderabad when he realises that a serial killer is on the loose. More than Mahesh Babu, the character played by S J Suryah was very well-received by the audience. The sub-plot showcasing how he turns into a serial-killer was very new and unventured. Although a lot of aspects in terms of logic and story failed to meet the expectations of spectators, the movie can be watched mainly for S J Suryah's performance and the sub-plot. 
10. Psycho:
Udhayanidhi Stalin's Psycho by Mysskin is a recent psychological-thriller that was released in 2020. The movie also stars Nithya Menen and Aditi Rao Hydari in leading roles. The movie is loosely based on the concept of the story Angulimala, who makes a necklace of a 1000 fingers. Similarly, the psycho-killer in Psycho kills women and takes their head as his trophy. A blind Udayanidhi gets involved when his love-interest Aditi Hydari gets abducted by the killer. As he is blind, he joins hands with Nithya Menen, an ex-police officer in order to find the serial-killer. How they find him and how they rescue Aditi forms the plot of the story. The movie is known for its music which was composed by the legendary Ilaiyaraaja. The movie is a good edge-of-seat entertainer for a one-time watch.