BY SUSHEELA NAIR
Having spearheaded the successful operations of The Tamara Coorg since 2012 and Lilac Hotel in Bangalore since 2014, Shruthi Shibhulal, CEO of Tamara Leisure Experiences Pvt. Ltd is now elated with the launch of the second of Tamara's luxury resorts, The Tamara Kodaikanal. Susheela Nair caught up with Shruthi while she was holidaying with her family in her recently opened resort and tracks her incredibly inspiring journey in the hospitality industry.
Daughter of Co-founder and former CEO of Infosys SD Shibhulal, Shruthi is one of India's leading young entrepreneurs, who have carved a space for herself in the niche hospitality segment. Opting to be away from the world of technology and consulting services she forayed into the hospitality world. Deeply committed to creating and executing the long-term strategy of the company, she established Tamara Leisure Experiences with a vision of creating world-class resorts and hotels around the world focussing on responsible tourism and unique experiences for the guests. Pushing the evolution of the Tamara brand, positioning it on a global pedestal, instilling the highest standards of corporate governance are at the top of her priorities list.
Buoyed by the launch of The Tamara Kodai (TTK), the second luxury resort of the Bangalore based hospitality group, Shruthi says, "This marks an important milestone in our journey. TTK is all set to establish a new benchmark in the hospitality industry in India as one of its premiere luxury heritage resorts. Nestling in the hills of Kodaikanal, The Tamara Kodai an erstwhile monastic retreat has been painstakingly restored and reconstructed into a stunning boutique hotel which is set to offer a combination of heritage and luxury experiences."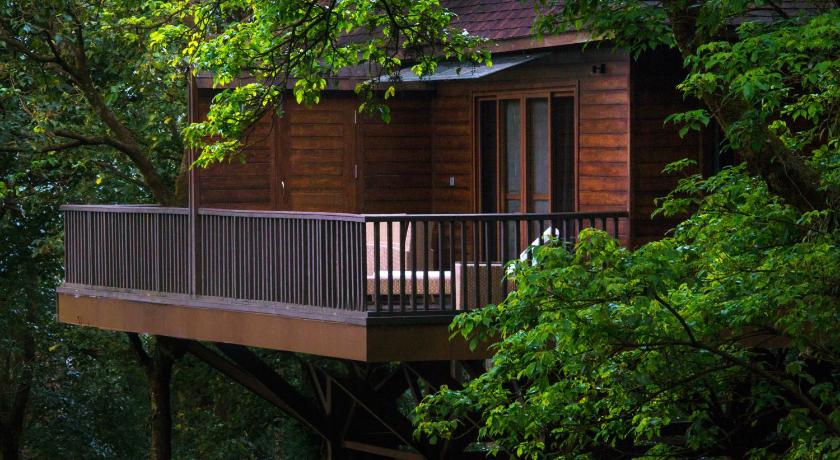 An MBA graduate from the Columbia Business School, Shruti completed her undergraduate degree from Haverford College. After a short stint in the Finance industry in the US, passion for hospitality led her to co-found Avant Garde Hospitality, which operates two of Bangalore's most celebrated restaurants, Caperberry and Fava. In 2009 she received the Star Youth Achiever Award at the Global Marketing Forum. She found her true calling at 'The Tamara Coorg, nestling in the misty hills. Beyond the three properties that Tamara currently operates in India under Shruti's leadership, it owns three properties in Germany, which are leased out. Holiday Inn Express, a business hotel in Guetersloh, Prizeotel, a 211-room business hotel in Hannover, and Courtyard by Marriot, in Wolfsberg. All the three hotels are owned but not operated by the group and run on lease.
Explaining the group's diversification strategy, Shruthi says, "We are aiming to be a diversified player with presence in luxury, mid-segment and the upscale business hotels. We are hoping for a larger role in the mid-segment, particularly in the South. As religious travel and tourism constitute 80% of domestic travel, to start with, we are developing a property in Guruvayur. The other segment in which The Tamara operates is Lilac, a premier service apartment. Other projects in the pipeline are Lilac Hotels in Bangalore and Palma Laguna, a boutique Ayurveda resort in the backwaters of Alappuzha which will be re-launched over the next two years. "We currently have about five new properties in the pipeline and by 2025 we are aiming to have 1000 keys," added Shruthi.
Speaking about her pet project, Shruthi says, "We will be launching a 150-room business hotel in Thiruvananthapuram by the end of 2018. This project is close to my heart and I have ensured that the construction is carried out so as to maximise energy efficiency and reduce wastage, instead of the heat-trapping glass facades that are prevalent nowadays. This hotel is expected to receive a green rating from GRIHA( Green Rating for Integrated Habitat Assessment).
Young Global Leader
Shruthi is one of India's next generation entrepreneurs in the hospitality industry and was named a Young Global Leader in 2017 by the World Economic Forum, which is a community of over 800 enterprising, socially-minded men and women selected under the age of 40 from across the world. Announcing the class of 2017, the World Economic Forum addressed Shruthi Shibhulal as an accomplished hospitality executive who has promoted and co founded premium hospitality projects in India and has several projects to her credit. As a Young Global Leader, Shruthi aims to promote sustainability in hospitality, a subject she is deeply passionate about. "My desire is to bring to life The Tamara vision of building a 'Sustainable Good Life' for all its stakeholders. I have also endeavoured to generate local employment through my various projects and established global best practices within the Indian hospitality industry," says Shruthi.
Hospitality to Philanthropy
Passionate about women's education, sustainability and conservation, she is a trustee of both Sarojini Devi Foundation and Advaith Foundation, organisations involved in providing educational opportunities and healthcare assistance to underprivileged sections of society. She serves as a Trustee of the Women's Education Project (WEP), an NGO providing mentorship and scholarship to young women in need of support. She is also a member of the Management Council of The Samhita Academy – an organization which focuses on the uplifting of society through education and scholarship. She is also on the Advisory Board of ATREE (Ashoka Trust for Research in Ecology & Environment), a research institution that focuses on biodiversity, conservation and sustainability.