It is impossible to even fathom the loss of someone as legendary as actor Vivek. A humble human being, a social activist and a versatile actor. At 4:35 AM the actor was pronounced dead due to cardiac arrest and the film industry rushed to pay their respects to the actor's mortal remains. Vivek has not just touched the hearts of his fans but of several youngsters going by the principles of his Master and the late President APJ Abdul Kalam.
Together they created a silent revolution. From educating children about the environment to planting around 45 Lakh trees, the number of humane activities this legend has conducted is innumerable. But, what remains in our head is all the goodwill humour he never failed to give. From caste discrimination to road safety, the actor has covered simply every aspect of societal injustice with his public voice, wit and humour. Here are 15 films of his we can never forget:
1. Saamy
Apart from the quick comic timings and huge laughters, Vivek's role as Kudumi Venkataraman covered more serious issues including caste, the continuing conflict between Saivites and Vaishnavites, marginalisation of the underprivileged etc.
2. Run
This would definitely have to be Vivek's best performance as Mohan. From the famous Anju Roobai Kaaka Biryani to realising the environmental changes in the city of Chennai, the comedy timings were simply impeccable.
3. Kushi
Vivek as Vicky Master is simply unmissable in film starring Vijay and Jyothika. His imitation of a dance step Thakku Chikku dhum still remains to be a crowd-puller. Similar to every comic role of his, Vicky master is straightforward wit and simply humourous.
4. Dhool
Yet another finest comic set of Vivek would definitely be Vikram's Dhool also starring Jyothika and Reema Sen. Imagine, if we would ever see a Jalebi in Thirupathi, Vivek's Vendudhal for Reema Sen's "Cancer" is what we would be reminded of and would be left with nothing but a grin.
5. Pudhu Pudhu Arthangal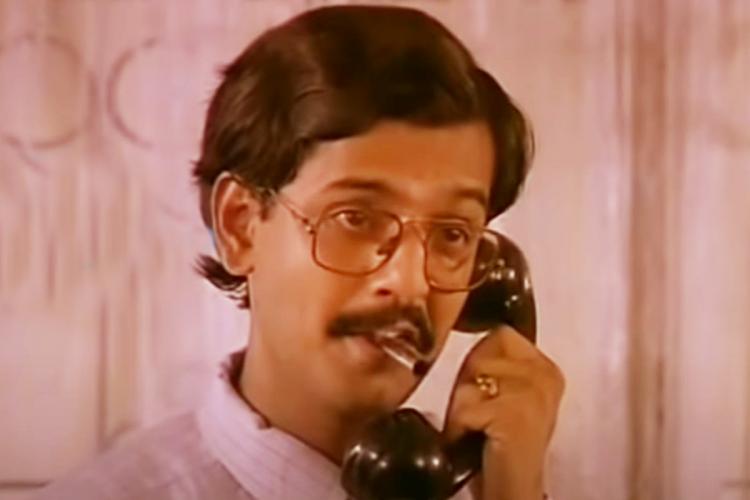 His role may have been short but that did not stop him from creating a mark in this film alongside actor Rahman and directed by K Balachander. Secretary Vittal cannot simply be forgotten. This being his second film, the actor was yet to find his style as a comedian but a very retro-looking Vivek made the audience take note with just his demeanour and his talent for mimicry. Vivek's mimicry, in fact, was among the things that made director Balachander take note of his talent. In the film, Vivek's character mimics the voice of Nambiar and Rajinikanth over the phone to annoy his boss's mother-in-law.
6. Vaali
Also starring Ajith, Simran and Jyothika, the film hwd noteworthy comic scenes from Vivek in this SJ Suryah directorial. Salesman Vicky's famous I'm a beggar boy, you have to give me Kassu song will never cease to play on repeat mode in our heads ever.
7. Anniyan
What a legendary performance from Vivek  this was. Chaari is the kind of friend we all need in our lives to guide us through to our crush. Chaari's mimicking comment Ubayakushalobari on Ambi's letter, his ultimate comic timings in the train scene and his Kunnakkol Mama dialogue will crack you up anytime of the day.
8. Dumm Dumm Dumm
Jim (Vivek), the lawyer with a knack for photography and is totally in love with his girlfriend. But Adithya (Madhavan) wants to stop his wedding with Ganga (Jyothika) and asks Jim's  girlfriend to be his pretend girlfriend for a couple of days and all the adorably heartbreaking scenes that take place as a result, Jim's reactions and his comic love triangle is all simply fascinating yet funny to watch onscreen making us wonder about the spontainity Vivek brings in his scenes.
9. Alli Thandha Vaanam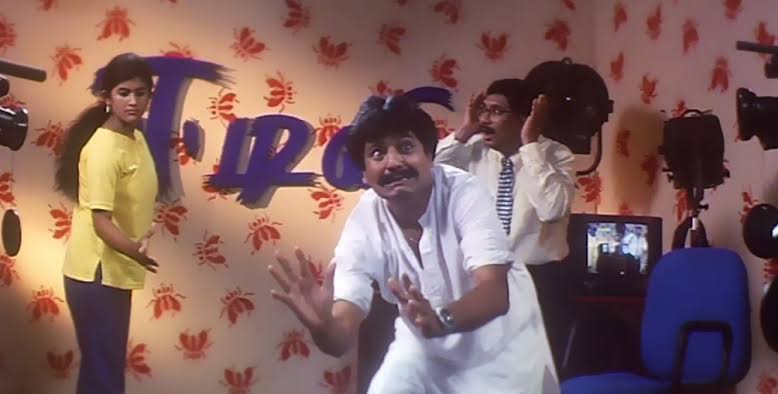 Who wouldn't have watched Tamizhkirukkan onscreen? A true lover of his language who cannot withstand Tamil being brought to ground by the so-called modern people of the city of Chennai. When he goes to a TV channel to interview for the role of an anchor, the comedy that unfolds as a result will simply leave you breathless. Modern dress ah paathu mayangadheenga Ilainyargale, Ullu kulla oru Mini cooum ae iruku is an unforgettable dialogue and one of an audience favourite.
10. Sivaji: The Boss
Stylish, classic comedy and witty humour was Arivu, Sivaji's uncle. From dialogues like Idha Anga Veikkava to idhu Kumbi baagam pa Arivu is the kind of relative we need in our lives. Vivek looked as stylish as the superstar himself in the film and his comic timings were unmissable. There were several times when director Shankar and Rajinikanth talked about how Vivek improvised scenes directly onscreen that made the film what it was – a blockbuster hit.
11. Enaku 20 Unaku 18
Who could forget Kapil? A peon in the college but is actually Sridhar's (Tarun) close friend and aide. From making fun of abdomen guards to Shriya's choice of beverage, Kapil was probably Vivek's most light-hearted roles ever.
12. M Kumaran S/O Mahalakshmi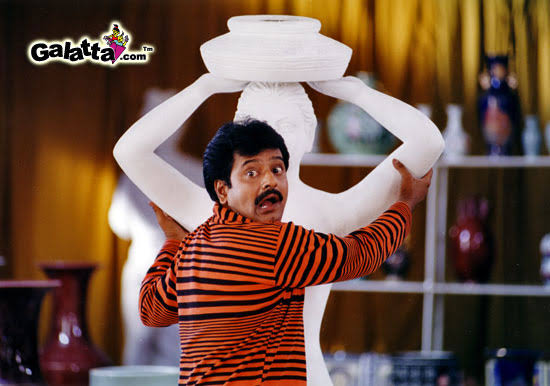 Nee illadha Idamey illai friend aale romba thollai is still used by group of friends even today. The film saw Vivek in the character of Ganesh, the ultimate Appavi friend who gets into all kinds of trouble and mishap as a result of his friend's behaviour and his love for another woman. Don't we all have a Ganesh in our group of friends?
13. Maappillai
Yet another light-heart role of his, Vivek as Child Chinna and then a the rich JP was easily one of Vivek's best imitation games. Just his simple Owww in the film would make us go bonkers laughing. Maram ellam aaduthu, poo ellam adhuva kottudhu heroine entry aaga pogudhu da is the ultimate dig on cliche women entries in Tamil cinemas, don't you think?
14. Singam

Erimalai eppadi porukkum followed by his impeccable Thoothukudi accent has made us fall in love with Vivek's role in Suriya-starrer Singam. There is always that one employee who thinks he is too serious but in reality a sirippu police.
15. Padikkadhavan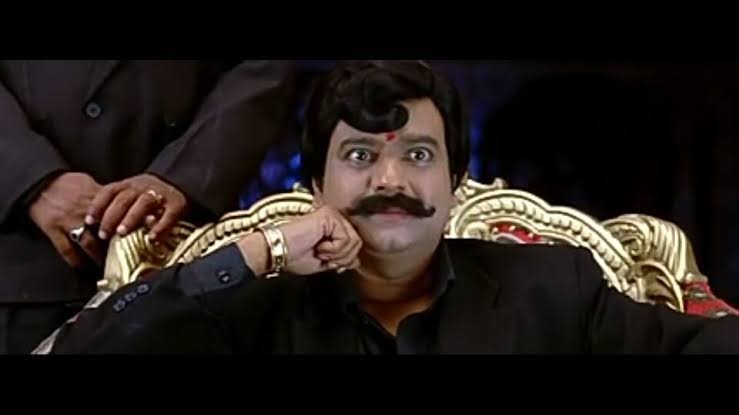 When Rocky falls in love with Gayathri (Tamannaah) the daughter of an don from Andhra (Suman). In order to get some help, he goes to Assault Arumugam (Vivek) to help him kidnap his lover. Among several brilliant comic scenes, Arumugam is seen telling another Rowdy how holding a weapon is also fine compared to non-consentually touching a woman.
Among all the 220+ films this legendary actor has acted in, these are only few of our several favourites. His roles in films like Utthama Puthiran, Perazhagan, Ullam Kollai Pogudhe, Kadhal Sadugudu, Aaindham padai, Lesa Lesa, Whistle and Budget Padmanaban will stand out forever. His comic timing, sensible dialogues and monologues but more than that, his humanitarian efforts made him the human being everybody loved.
We miss you Vivek sir!