As Summer comes in, Chef Mathangi Kumar of The Summer House Eatery, whips up a full course meal that is fresh, power packed and oh so delicious! Asian themed, these dishes are sure to give you a mouthwatering just by reading them before trying it out in the kitchen!
Lemon pepper chicken Barley Risotto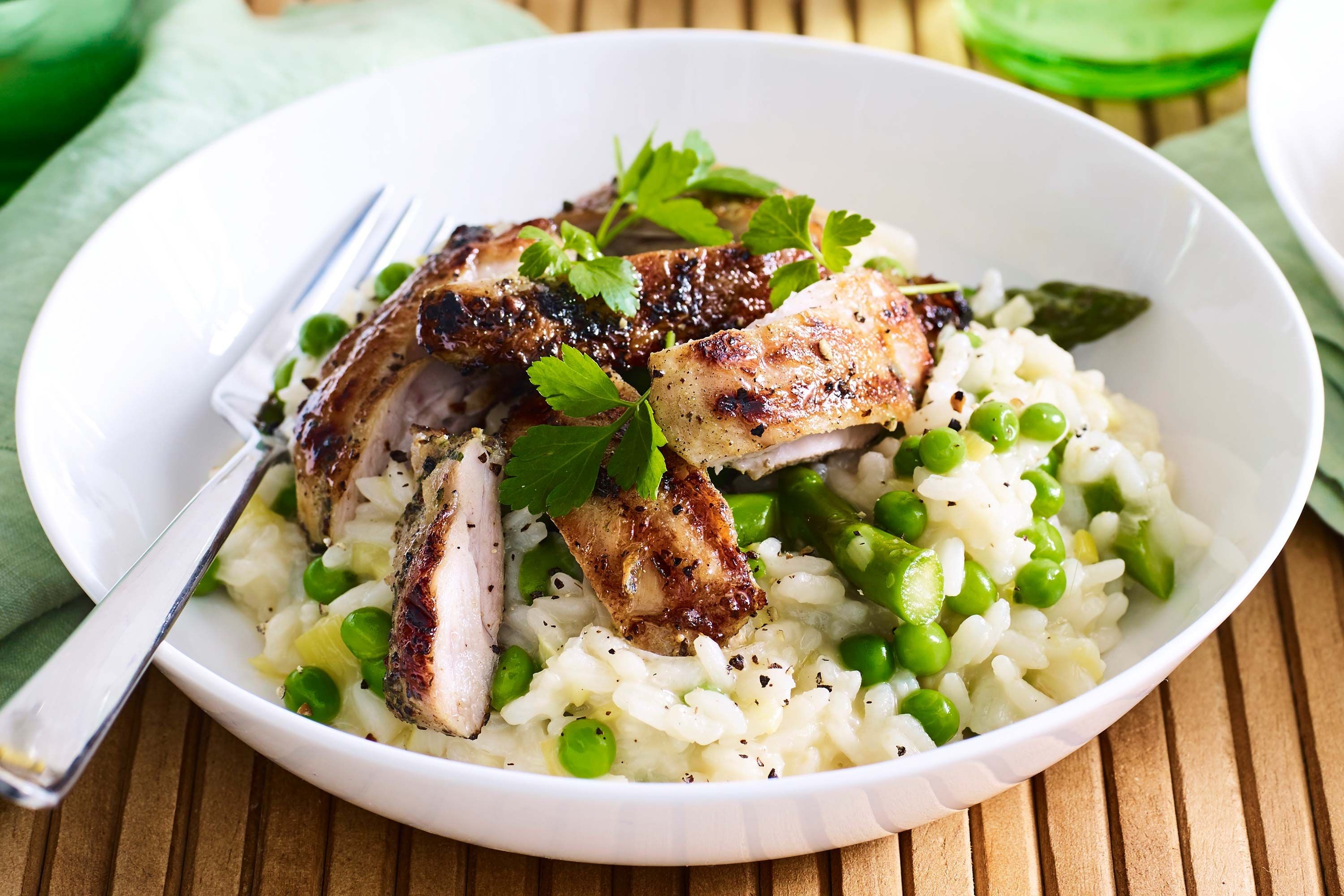 Ingredients:
200 gm Chicken, cut into medium size pcs.
1/2 cup Pearl Barley
2-3 limes
2 tbsp coarsely cracked black peppers
1/2 cup chopped basil
3 cups chicken Stock
1/4 cup white wine
1 medium shallot, chopped
2 cloves garlic, chopped
1/4 cup cream
3 tbsp butter
2 tbsp olive oil
Freshly grated parmesan
Method:
Marinade chicken in olive oil, garlic, 1 tbsp pepper, salt to taste.
Melt 2 tbsp butter in a heavy bottom pan. Add the chopped shallots and cook in low heat until it's translucent. Add in the washed barley. Deglaze using white wine.
Heat the stock in a pot on the side. Pour over one ladle of the stock at a time on the barley after the wine has completely reduced. Add the next ladle after the stock evaporates. Continue adding in hot stock the same way until the barley cooks completely.
Grill the chicken on the pan using olive oil. Add the chicken to the barley once the chicken is completely cooked.
Add the chopped basil, lime juice and the balance cracked pepper. Check salt for taste.
Complete risotto with the cream and the balance butter.
Plate the risotto and place the pieces of chicken in the center. Grate fresh parmesan on top. Serve hot.