Over the years, there have been numerous movies and shows that depicted strong female friendships. With Netflix, Prime and Hotstar streaming an infinite number of shows to our television screens, our options have doubled and tripled. Progressive, strong women are heading these shows and conquering the industry. Since it's the week leading up to Friendships Day, we have picked 8 shows that feature stories of women like us, who have 2 AM friends, work friends, mom friends, childhood friends and so many others. Binge-watch these shows with your besties or watch them to rejoice in the good old days, take your pick :
The Bold Type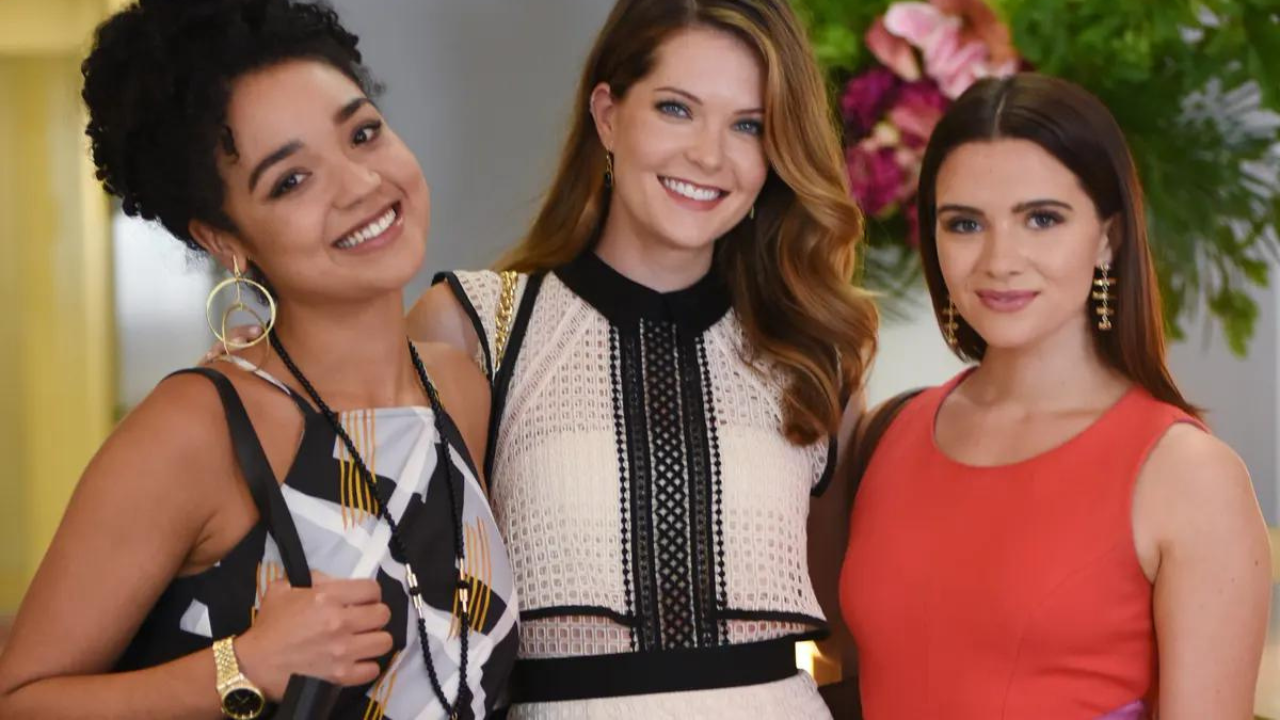 Starring Katie Stevens, Aisha Dee and Meghann Fahy, The Bold Type is an American comedy-drama series on Amazon Prime. Created by Sarah Watson, this series is inspired by the life and career of former editor-in-chief of Cosmopolitan magazine Joanna Coles, who is also the executive producer of this series. It portrays the lives of three millennial women, who are employed in the fictional magazine called 'Scarlet' in New York. It deals with all social issues like gender identity, racism, white privilege, etc. It also delves very deep into the working of a magazine and has an interesting take on Journalism on the whole. The series is loved by many because of the friendship of the three lead characters, who stick together no matter what goes wrong. 
2. Firefly Lane
Firefly Lane on Netflix stars Katherine Heigl and Sarah Chalke and is based on Kristin Hannah's best-selling book of the same name. The series takes you through the friendship of two women who have known each other since childhood. The show is set in three time zones where the friends go through tumultuous times in their friendship but come back stronger. Toxic parenting, sexism at the workplace, women shattering stereotypes, divorce, LGBTQ+, the show touches upon every topic that's prevalent in society now. Watch it for how realistic their friendship is and how they sustain it even after testing times. 
3. Big Little Lies
Big Little Lies is one of the most talked about shows for women. It's important to watch it, not only for the serious issues it deals with but also for the fact that female friendships are irreplaceable. When women come together to fight a battle for a cause, no one can stop them or get in their way. The show stars Hollywood biggies like Nicole Kidman, Reese Witherspoon, Laura Dern, Shailene Woolley and Zoe Kravitz. The first season did exceptionally well and garnered a lot of attention for its brilliant storytelling and Meryl Streep joined the cast for the second and final season of the show. You can stream this show on Jim Cinema now. It's a highly recommended show for it deals with sensitive issues with so much detail and will certainly make you feel things. Just a disclaimer, it isn't a light-hearted watch, it's a serious show. 
4. Sweet Magnolias 
Sweet Magnolias is a romantic-drama streaming series on Netflix, based on the Sherryl Woods novels of the same name. Developed by Sheryl J. Anderson, this series stars JoAnna Garcia Swisher, Brooke Elliot, and Heather Headley in lead roles. It follows the lives of three South Carolina ladies who are childhood friends and who help each other with complexities surrounding romance, career and family. It has a wonderful take on family life and gives importance to the concept of women having solid careers for themselves. While it steers through the lives of these three friends, it also deals with the lives of their children giving it an old and new look at the same time. The series tends to remind the viewers of their childhood friendships and might even make you reconnect with them if you are not already in touch with them. The third season is currently streaming on Netflix. 
5. Trinkets:
Trinkets is an American teen drama streaming television series, based on the 2013 novel of the same name by Kirsten Smith. With only 2 seasons, this series stars Brianna Hildebrand, Kiana Madeira and Quintessa Swindell in lead roles. It follows the story of three high-school girls from completely different backgrounds, who unite after finding each other at a Shoplifters Anonymous Meeting. The characters have different personalities and personas in school, keeping their friendship a secret: Elodie is an introvert; Moe favours punk style; while Tabitha comes from a wealthy family. They form a deep bond after finding out that they all have a shoplifting habit. Each also finds in the others' strength, as they navigate their problems such as family and school issues. The series talks about a range of issues including gender identity, domestic and sexual abuse, and self-harm. The unlikeliness of their friendship is the main factor carrying the series forward. The series is entirely available on Netflix.
6. 4 More Shots Please: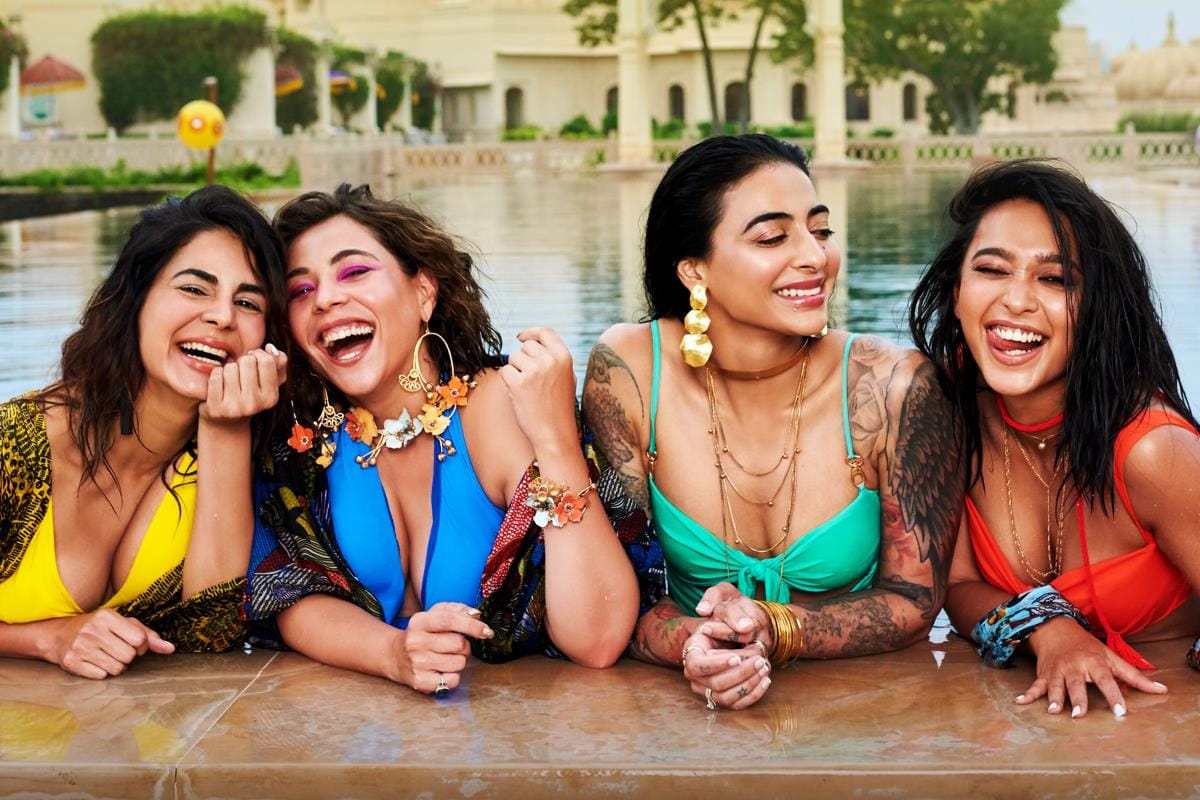 Starring Sayani Gupta, Kirti Kulhari, Manvi Gagroo and Gurbani Judge, 4 More Shots Please is an Amazon Prime Original series with 3 seasons. Directed by Anu Menon and Nupur Asthana, this series entirely deals with Feministic ideas. The series follows the story of four unapologetically flawed women (two in their 30s and two in their early 20s) as they live, love, make mistakes and discover what makes them tick through friendship and shots of tequila in millennial Mumbai. The first season gained a lot of reception because of its unique storyline showing women as raw as they are. Its second season came out a year ago and was also received very well. This series encourages you to explore and experiment with life along with the support of your girl gang!
7.Grace & Frankie
Grace and Frankie have known each for years, but an unlikely situation arises, they are forced to get together. Circumstances bring the two women together and how a friendship brims between them in their old age. They are mothers and grandmothers but they are ambitious and adventurous. They certainly are friendship goals. After watching Grace and Frankie be their unique quirky selves, you understand how life can take any turn at any given point in time, but your originality and self-worth are what take you forward. They are inspirational, funny and unabashedly their true selves. Available to watch on Netflix, the show has 7 seasons that you watch. 
8.Insecure
Created by Shondaland, the makers of Grey's Anatomy and Bridgerton, Insecure is a comedy series featuring a Black woman navigating her life in the bustling city of Los Angeles. At the centre of this show is the friendship between the lead, Issa Dee and Molly Carter. These women are flawed, they make mistakes and fall into trouble but at the same time they are driven, they don't lose hope and are independent. It shows the reality behind friendships, it's a fresh perspective on how friendships get as you turn older. Female friendships are complicated and sometimes even messy, they fall out, get busy and that's the truth. The show is available on Jim Cinema to watch now.