There were times when she felt absolutely unsafe, there were times when she had to fight her way out in this world just to capture unknown life stories the world needed to be aware of. Sindhuja Parthasarathy had one goal – to tell stories through photographs, to emote through frames and to encapsulate every good, bad and ugly moment. In conversation with Radhika Ramesh, the HR-turned-photographer talks about her journey and role as a documentary photojournalist.
Were you always keen about photography?
I did my Masters in Business Administration and studied Psychology. I worked with the Human Resource department in a corporate company. It was in 2008 when I stumbled upon a job that involved travelling across the country. Between 2008 and 2009, I travelled to about 19 states – I was doing training programmes in around 500 engineering colleges as a part of my job. I was bored, lonely and I was travelling all the time and so, to pass my time I picked up the camera. That's when I realised that I had an eye for capturing pictures. After immense encouragement and appreciation for my shots from my friends and family, I decided to pursue photography.
I fell in love with travelling and shooting pictures.I slowly shifted my perspective from landscape to people and that is when someone urged me to send my photographs to travel magazines. A picture I shot at the PushkarMela was published as a cover on a travel magazine and that is when my confidence beamed.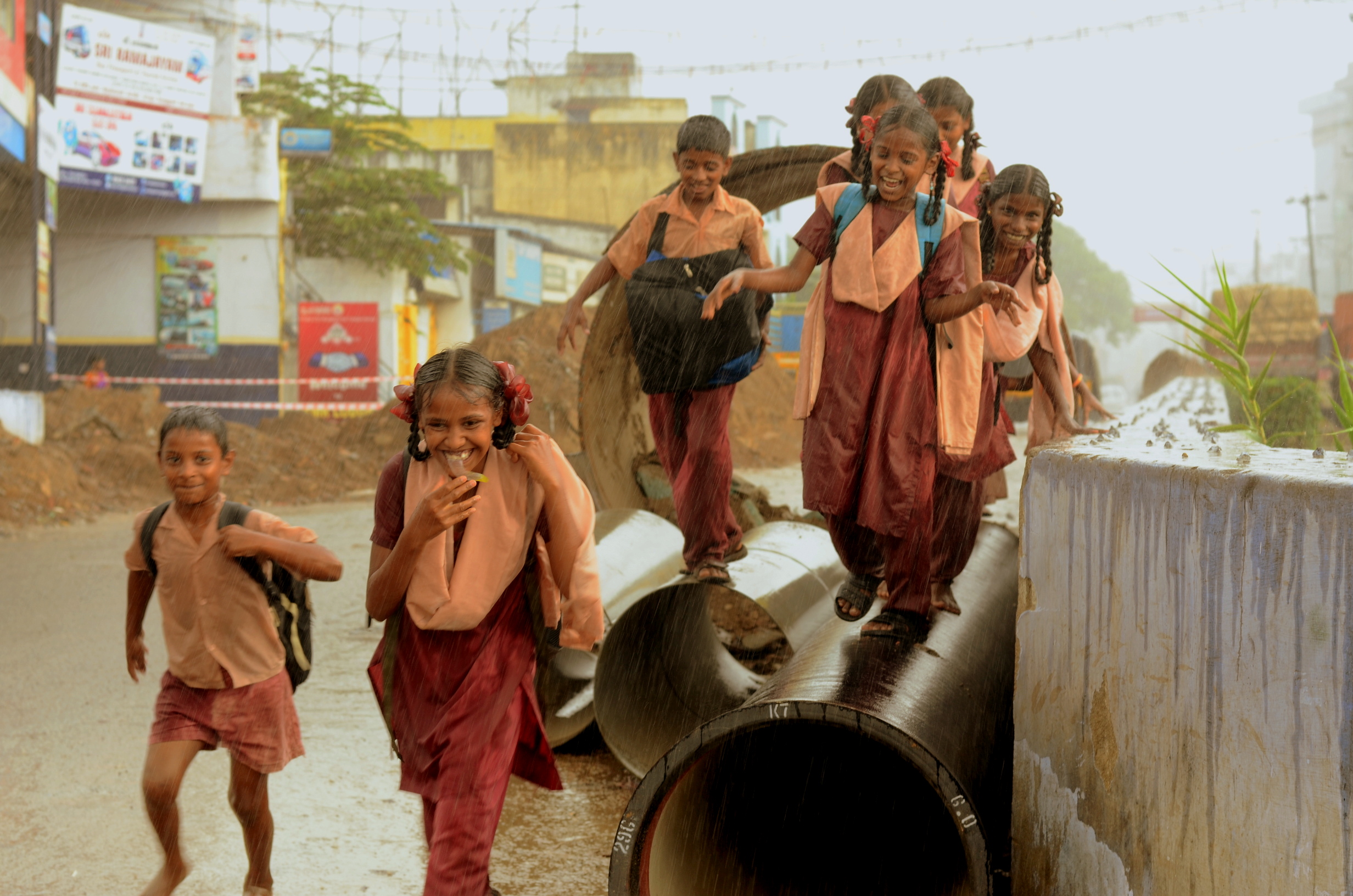 What kind of photographs of people did you capture?
In 2009, I began capturing unique festivals of India and I realised that the stories of many subcultures remain untold. 'KodanallurBarani', 'ChamayaVelakku' in Kerala or even the local festivals in Kashmir are an untold story.
The next two years all I did was document various festivals around the country. I attended 'Koovagam' (festival of the transgender community) and that was the turning point because I shot the festival but I knew that it was more than that to me – I got acquainted with these lovely people, their subculture, their fight for equality and the way they support each other, it was all mesmerising. I then wrote their story titled 'Ms. And Mrs. Koovagam' for a magazine which won the 'Gender Sensitive Award'. Simultaneously, I began working on diversity, human rights and gender equality. Hence, my photographs began documenting social issues like inequality, gender difference, human interest stories, LGBTQI+ and the violation they face and environment sustainability. It became a conscious decision to henceforth work on social issues and stigma. From capturing just beautiful scenarios to wanting to use visual communication as a medium to create awareness of various social issues, I've come a long way.
Is there any woman photographer you look up to?
I am usually not the kind who has a role model as such. What inspires me is the story of the people I capture. For example, I met an acid attack survivor SonaliMukherji in Delhi and she had undergone 27 reconstructive surgeries when I saw her. She had made a plea for mercy killing at that point. Three men, whose sexual advances she had rejected, threw acid on her. She fought really hard against everything – the physical pain, the social stigma. She eventually went on to participate on 'Kaun Banega Crorepati' and she won a lot of money which helped her fund her operation and now she works as a clerk at the Government Welfare Department. She is married and she has a gorgeous baby girl. There is Simi D'Costa who is a man and a crossdresser inspiring many, there's ChutniMahto, an activist from Jharkhand constantly fighting against witch hunting and there's Pavithra ma who is part of a village where the Devadasi practise is still followed.These are all women and men in life who have constantly face various challenges and they have built the resilience and have worked towards changing the narratives of their lives. We call this restorative journalism, right? Telling the story I have heard from them through my lens. Their stories have helped me build my resilience and capacitated my own ability to face all the challenges women journalists face every time.
However, Gerda Taro, the German war photojournalist is someone I look up to. She was the first woman photojournalist who died in the frontline during a civil war.
You travel a lot in search of untold stories. Any unsafe or scary moments you've been through?
Absolutely, there is a lot of danger on field when you're a lone woman photographer shooting protests or politics. I remember shooting Thrissur 'Pooram' festival and I was stuck in a crowd of lakhs of men. I was already claustrophobic and somebody pulled my pants down, I started screaming, I hit people with my lens, I couldn't wear my pants on, so I removed them and used them to defend myself. The police came in and said I am not allowed to shoot. That eventually led to a fight where I asked them, "Hey, why can a woman not be here and shoot?"
There is a constant gaze when you are the only woman shooting in any festival for that matter. As a woman photojournalist, when it comes to your work unfortunately you will have to develop a thick skin because you will be pushed, hit, slapped and what not but work is all that matters to me. It's also bad to get used to it because when nothing happens in a crowd, you're surprised. While shooting 'Jallikattu protest' in the night at Marina beach, people were all so nice, they took good care of me and I thought to myself, "Oh my god, what's wrong?" I wish that never came as a surprise and I wish the next generation of women do not face such challenges.
Yes, it is unsafe but you become aware of how to protect yourself with experience. Photo or no photo, women must travel alone to build their confidence.
Have there been any disturbing moments while listening or capturing a story?
Oh, all the time. I used to always be disturbed. After all these years of experience I have learned to pull myself together listening to something sordid. Earlier I would cry listening to almost all the stories. I cried in 'Koovagam' seeing transgender persons wail and breakdown, I've cried when I listening to the visually impaired SonaliMukherji talk and she would sense my tears and console me. It takes some time to break away from that story and move on. The stark difference from the reality to your pushy world haunts you all the time.
Since last December, I have been reporting on honour killings in Tamil Nadu. I was talking to this mother who lost her 18-year-old daughter who was gang-raped and murdered. She handed me her autopsy report which had the most gruesome details about what happened to every part of her body and I haven't felt more painful. I was shooting while this little girl's mother broke down.
I was in Haryana shooting a woman with 24 children. The entire village ganged-up against me, cursed me and asked me to get out. I remember being driven out by thousands of people including children. I cannot imagine the number of journalists who have been in my position trying to bring in some amount of awareness or difference to their lives. I began questioning myself about bringing in any change at all. That is all part and parcel of being a photojournalist.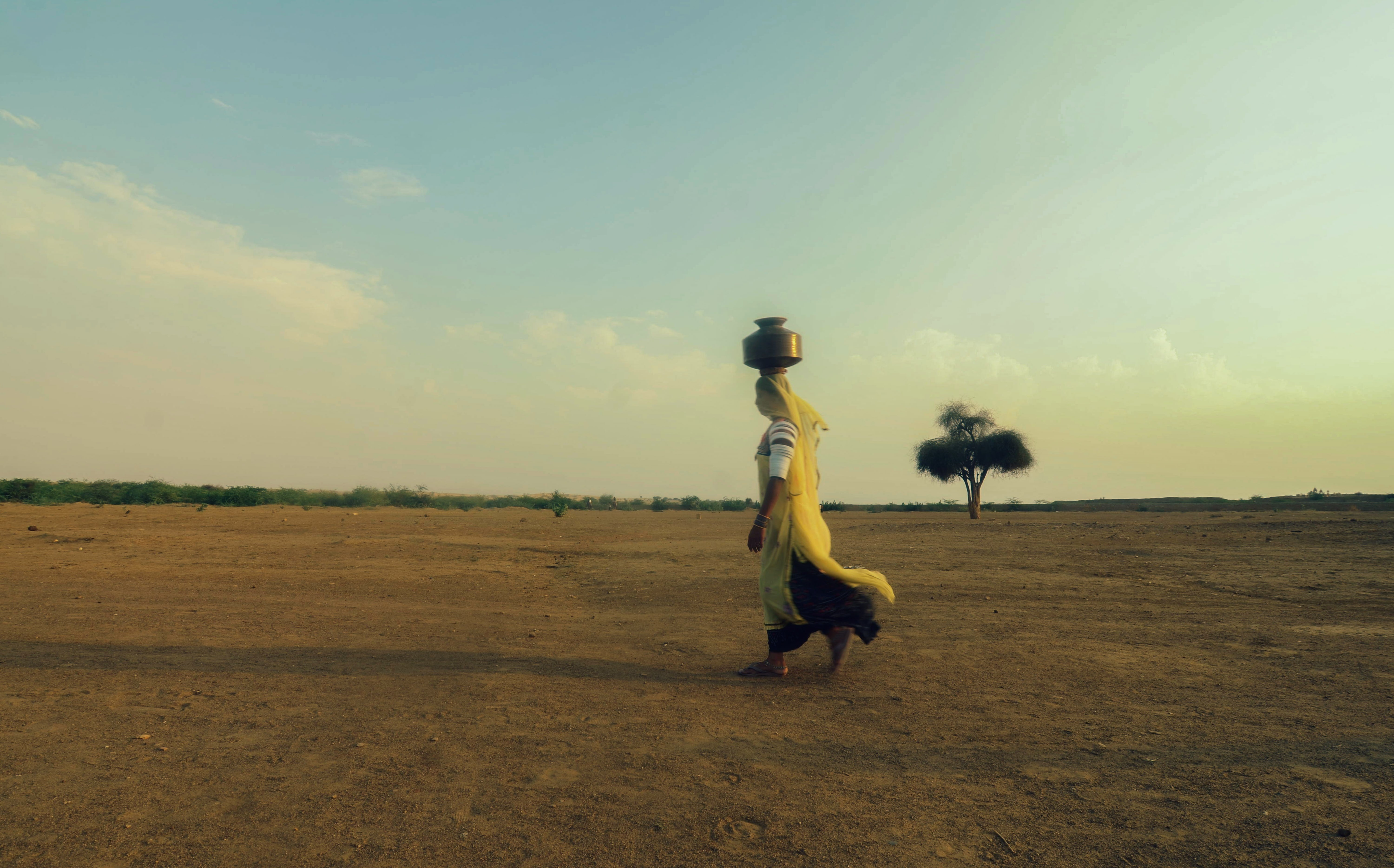 As a woman, what are the issues you face in your field of work?
Apart from the safety issue, I think I am quite lucky to be a woman in my field. For instance, I was shooting a riot in Dharmapuri and there were multiple men photographers. My first reaction was, I went and hugged these women who were crying and I think that immediately helped me build that trust. Instead of just clicking pictures, it gives you the opportunity to reach out to those who are in agony. When I do that with women, it gives me the access to build trust with people which is vital for a photographer. A male photographer wouldn't have been able to do that. To sum it up, firstly you get access, secondly you build trust and lastly, you get to be compassionate and sensitive in a positive way and that helps.
What is that one thing you wished the society was more accepting about?
Accepting that women can beaggressive and men can be sensitive; accepting that women can choose to marry or have kids if they want to. Basically accepting all the choices they wish to make for themselves. Society should stop judging every human being. I wish the society was more accepting of people with disabilities, single parents, women from lower castes. A woman is not one person, they are all different and the society must learn to accept them all with whatever their quirks are.
If there's something that's worked for me, it's this: maybe, initially you won't find the strength and resilience and you are allowed to be worried about it. As you begin telling stories and meeting people mammoth-sized challenges, fighting it every day. It's important to tell these stories. It helps us go on and go forth. We need the female gaze and the female perspective to issues around the world. If you're somebody who wishes to tell these stories, just do it. These stories will always give you the strength you were looking for in the beginning.