By Humsika J

Neelambari to Rajamatha Sivagami Devi is a journey worth all the praise and love in the world. Ramya Krishnan has aged like fine wine for sure. Her iconic laugh, her roaring voice and the elegance with which she carries herself create her personality. Her filmography is filled with a variety of roles. This is her journey through a millennial's eyes:
Industry's Amman
Most millennials would probably picturize Ramya Krishnan when they think of Amman, the goddess. Her eyes were always the highlight, it would always seem like she had a halo behind her at all times. Her strong personality made it easier for many to believe that she truly has the power to protect the ones in distress.
Bharatanatyam to Salsa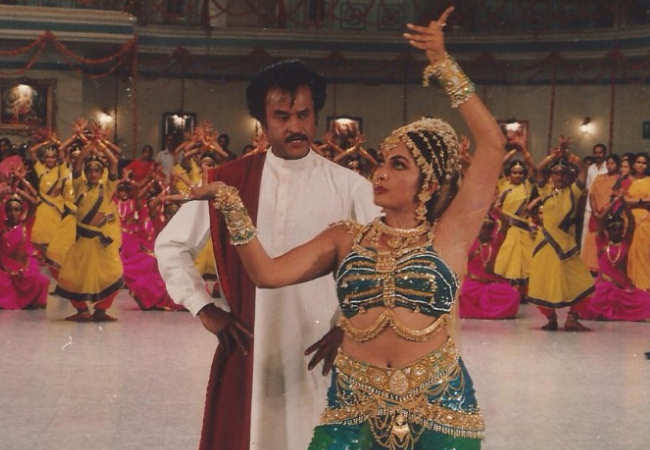 It's no secret that Ramya Krishnan was a trained dancer in Bharatanatyam, Kuchipudi and Western Dance. Her dance numbers possess energy, grace and perfection. She has created sizzling chemistry in Aiyo Pathikichu and tore the screens down with Pottu Thaaku. Her graceful Minsaara Poove is celebrated till date which prove to be the perfect melange of classical and western. Thoodhu Varuma was a surprise which this world wasn't ready for.
Most loved vamp
'Padayappa' is incomplete without Neelambari. Though she was portrayed as a vamp, the entire audience was empathetic towards the fact that her love was true but remained unrequited. The character was a sketch of the urban woman who is vocal but unfortunately she was misunderstood. It was honestly liberating to see a woman being expressive about her desires and be bold and dignified even moments before dying. No one other than Ramya Krishnan could have pulled off this role with such ease, she pretty much lived the character. She embraced the youth with her attitude, she embodied elegance with the greys.
Fun factor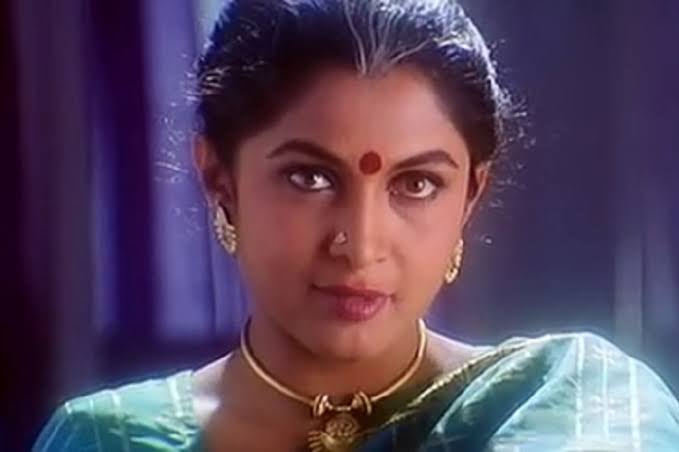 If fun and confusion had to be personified, it would be Maggie from 'Panchathanthiram'. Witty dialogues, over-the-top clothes and terrible timing to crack jokes pretty much summarizes the character. The early 2000s saw an influx of women from various parts of the country who pulled off any form of clothing and Tamil girls were always expected to dress modestly. Ramya Krishnan broke this stereotype into pieces when she put on a latex mini-skirt or a fishnet dress. The ultimate dance showdown in 'Vandhaen Vandhaen' is still etched in our memories. Her monstrous laugh was a show stealer for sure.
The Bold Mother
A perfect comeback is probably defined by Sivagami Devi in 'Bahubali'. The strength encapsulated by the character is something beyond one's imagination. The fire in her eyes to let justice prevail, the cold tone when she kills traitors, the valour with which she rules the kingdom and the tender hug into the bosom while raising her children made her character wholesome. Ramya Krishnan did not just prove herself but set a really high standard for what a comeback should look like.
A new platform
While many thought the OTT space was only for the youth, a single woman broke the myth and entered with a lot of confidence. 'Queen' is such a perfect title for the shining star. The character wasn't gimmicked or copied, in fact, the character was brought to life with just voice and attitude. The series was an adaptation of Late. J Jayalalitha's life and the tale was depicted with utmost honesty. We can't wait for the next season to release!
A lot of times, women get boxed into the mother's role and are not given a lot of scope to portray different roles. It's the time to get more variety in scripts and characters to rope in true actors. Ramya Krishnan has done conventional and experimental roles to strike the right balance in her career, a pretty smart move. We would love to see more of her and enjoy her presence on screen forever!