Photography is one of the big ones on a wedding checklist. And Pooja Joseph is just the person to time her frames spectacularly and freeze a special moment forever. Catch the conversation here as she speaks to Radhika Ramesh about wedding photography and its unique magic.
The great thing about Pooja's photography aside from the quality aesthetic, is that you can feel the emotion behind every click. Each capture wows you with its beautiful realness and comes together in a most surreal album.
My love affair with photography began at childhood.
Since her formative years, Pooja has fantasized about a career in photography. Her father and grandfather were both avid photographers which helped her look at photographs from a professional angle, even at a young age. "After college, I decided to pursue a 2-year diploma in photography, during which time a close friend got married and I decided to carry my camera along and shoot some photos to present to her as a wedding gift," says Pooja.  And that's where it began. Guests began appreciating the intricacy with which she chose frames and just generally adored her perspective of a wedding.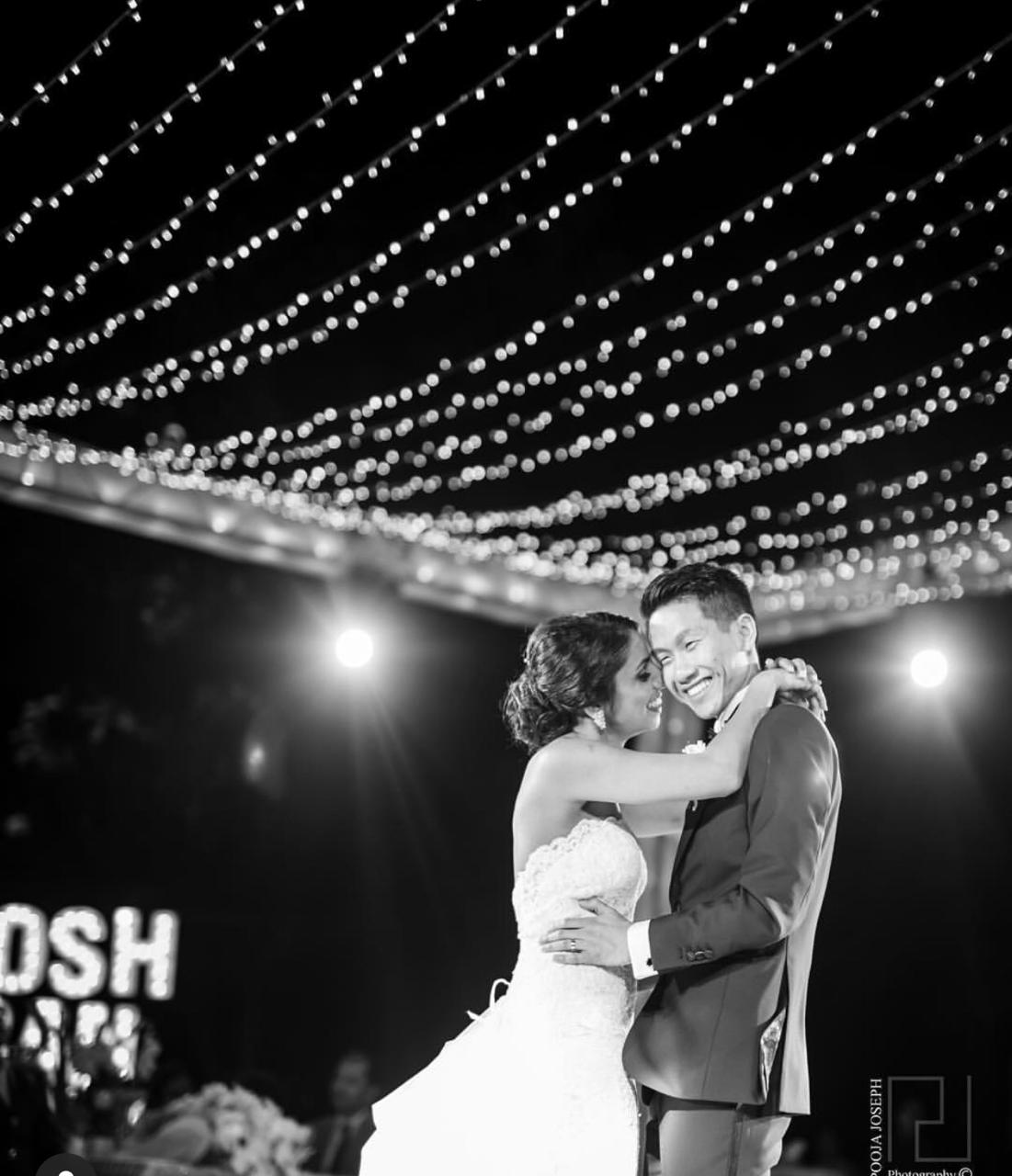 It's not about the money for me.
Wedding photographers maybe everywhere today, but not all of them necessarily work out of passion. Its attractive financial returns are usually what draw aspiring photographers towards the field. To Pooja though, weddings mean a lot more than that. She says, "For me honestly it's never been about the money, I've barely increased what I charge over the past decade, I do it because I love being a part of weddings and enjoy how challenging and risky it gets. This is the most important day in someone's life. I treat each wedding as my own and give it my all; I push, shove, jump, kneel and more to ensure the important moments are not missed."
I believe in working quietly
Pooja believes that working discretely helps her focus. "If you ask me what I think makes my photos unique, I would say it's probably my attention to detail. I like being creative, but I also understand that these pictures must make people feel about themselves."
"Sometimes when photographers get creative they tend to forget these little things that can make a world of a difference. Wedding photos are for the couple, not for the photographer so it's important to keep these small details in mind like not composing a shot that might portray someone's double chin or shoot them from their bad side. Attention to detail is something I'm super particular about," she adds.
I wish there were more female photographers in this country!
There are definitely a lot of top women photographers today compared to when Pooja started out but she says it still isn't enough.
"I hope more women become wedding photographers in our country. I feel women photographers are fewer because not all parents/spouses are comfortable with the late night travel and work in unknown cities that the job calls for. I know how much my own parents worry. Every time I go for a shoot, they text me at night asking if I've got back to my room safe," she adds. But, Pooja believes that nothing good comes without a challenge and a gender difference mustn't stop one from doing good work.
Wedding photgraphs must be planned well in advance
There are different kinds of shots and depending on factors like the architecture at the location, the bride, groom and their families, the moodboard, and the colour palette to name a few. "In order to be a good wedding photographer you need to be able to cover all these aspects aesthetically, and with your own fresh perspective. There also needs to be a balance between the creative shots, the candids and traditional shots," she adds.
A moment from a wedding that touched me.
A client actually changed her wedding date in order to fit me in as photographer! I will never forget how that made me feel and it was an absolute honour to be part of her wedding.
I have a long way to go
I hope to keep shooting weddings for as long as I possibly can. I'm truly grateful to all the couples who've entrusted me with the responsibility of shooting their weddings over the years, and I look forward to being a part of and documenting many more weddings in the coming years.