Serving tasty appetizers is one of the best ways to start a night of entertaining at your home. Browse all of these party finger food ideas and find just the right starters for your get-together.
MINI CRAB CAKES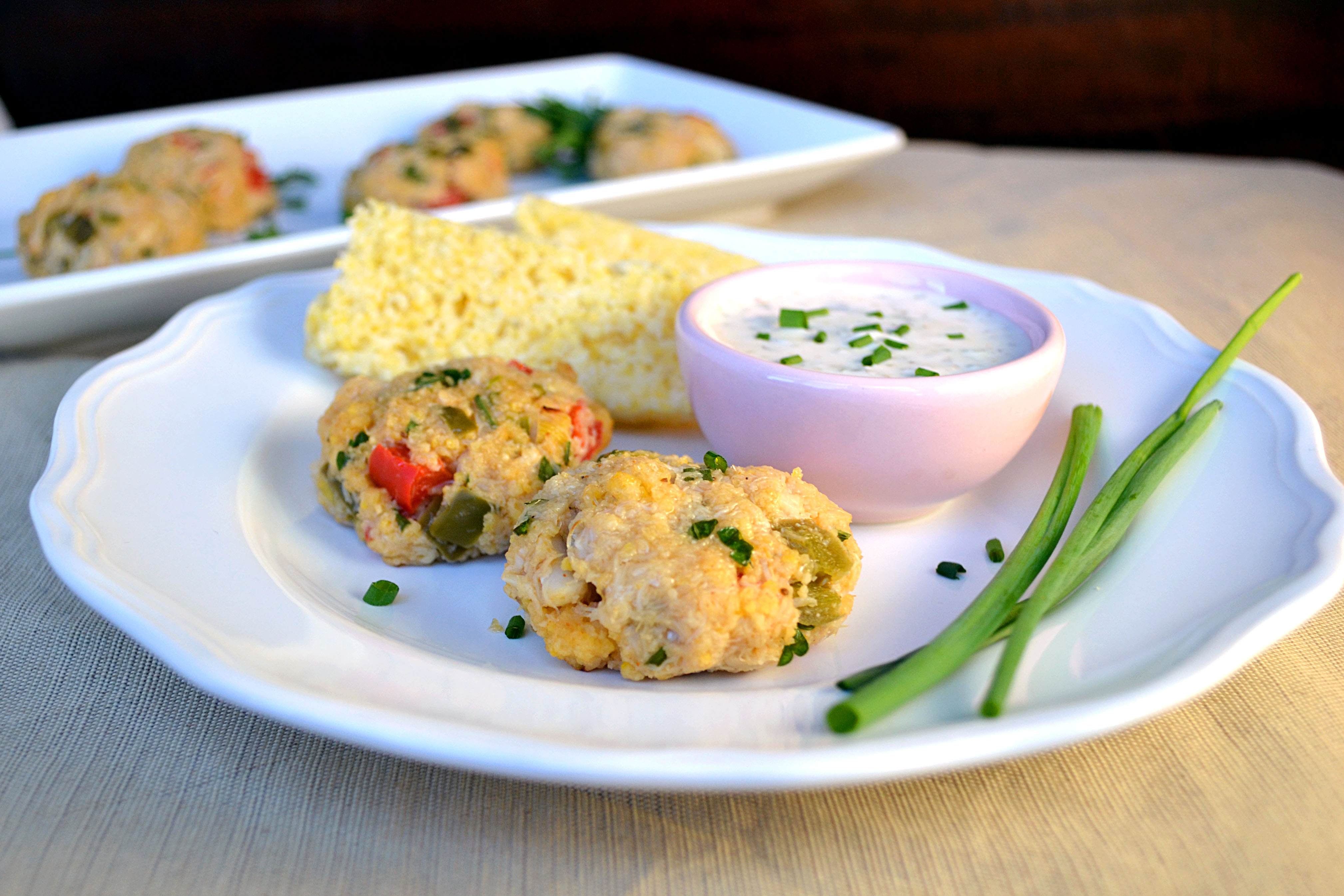 Ingredients
220 g crabmeat (drained)
3 slices whole grain white bread
1/3 cup mayonnaise
3 thinly spring onions, chopped
4 garlic cloves, minced
Powdered bay leaf for seasoning
1 tsp white sauce
2 large eggs, lightly beaten
5 ml cooking oil
Salt to taste
4 lemon wedges, to garnish
Preparation
Remove any bits of shells remaining from the crabmeat. Pulse the meat along with bread slices in a blender into a fine paste.
Whisk mayonnaise in a large bowl; add spring onion, garlic cloves, powdered bay leaf, white sauce, salt and eggs to the bowl and mix well. Gently stir in breadcrumbs and crabmeat paste to the mixture.
Shape this mixture into 2 inch cakes (2 tbsp each).
In batches, cook the cakes in a non-stick pan coated with cooking oil. Cook the cakes for 4 minutes on each side or until golden brown.
Garnish with lemon wedges.
Cook's Note: Crab cakes taste best with garlic-chive sauce.
SALT & VINEGAR POTATO
Ingredients
25 baby potatoes
4 spring onions, chopped
Sea salt, to taste
Salt, to taste
5 tbsp vinegar
1 tbsp butter
Crushed black peppercorns, to taste
Preparation
Halve potatoes with skin on.
Heat sufficient water in a deep container; add the halved potatoes, sea salt and 2 tablespoons of vinegar. Cover and boil till the potatoes are soft. Drain and set aside.
Heat butter in another non-stick pan. Add spring onion bulbs and boiled potatoes and mix well.
Add salt and crushed peppercorns. Mix, cover and cook on high heat till potatoes are light brown.
Add spring onion and vinegar, mix well and cook for 2 minutes.
Transfer into a serving bowl and serve hot.