The Jawan preview was released a couple of days ago and the frenzy it created among the viewers was unbelievable. As the name suggests, the movie is lead by a hero, none other than Shah Rukh Khan, along with Vijay Sethupathi and Nayanthara.
When the video was released, we couldn't stop fan-girling for the entire cast. We caught only glimpses of a few people in the teaser and we were blown away by the ensemble of female actors in the movie. Here is a list of who we spotted in the latest Jawan preview:
Nayanthara
We are most excited about Nayanthara's debut in the Hindi film industry. And she is supposedly paired opposite Shah Rukh Khan. It will be interesting to see their chemistry as they are paired together for the first time. The preview showed us Nayan in a bold avatar where in one scene she is seen storming out of a car in an authoritative fashion and one where she can be seen firing a gun in complete action mode.
Deepika Padukone
She was the surprise element that made the fans really happy! Her bit in the preview had a massive impact, she is seen wearing a gorgeous red saree and contrary to her look, she is fighting in the scene. We don't know much about her role in the movie was its safe to say that she has an impactful cameo.
Priya Mani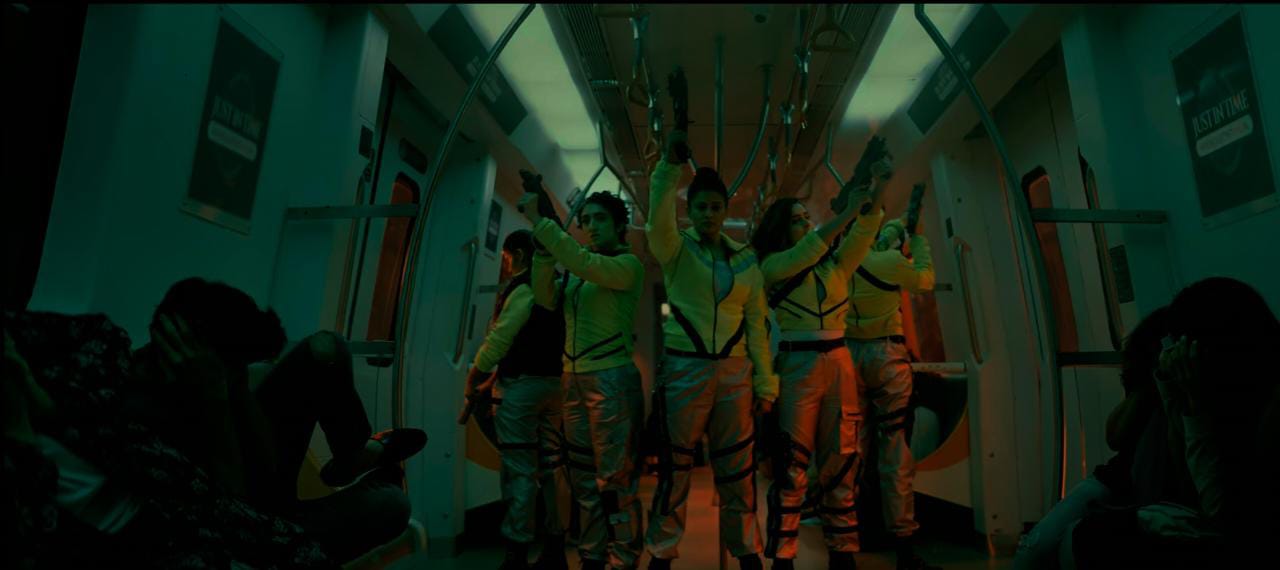 Shah Rukh Khan and Priya Mani last shared screen space in the iconic song from Chennai Express. This time along, she is part of a squad all set to fight. Jawan promises to be an action-drama film and a fierce role like this seems pivotal to the plot.
Sanya Malhotra
When we hear Shah Rukh Khan say "Good to go Girls" in the preview, the next few scene cuts show us glimpses of many actresses playing various roles in the film. Sanya Malhotra can be seen investigating which could mean she's in forensic or the crime branch. Hopefully, more is revealed in the trailer, the release date of which isn't revealed yet.